Date Night In Box Review: February
Adventuring around the world with your partner is a magical wonderful thing. But, duh, adventures and la-la romantic travel can't happen every day. So when I heard about Date Night In Boxes, I thought this would be a cute way to experience excitement, spontaneity, and romantic adventure on any random Wednesday night between dinner and Netflix.
John and I have been married for five years (and together for sixteen), so we have definitely had our fair share of date nights, movies, and dinners out, so I wasn't sure how we would feel about this little date in a box that we would do in our own living room. But the verdict is that we laughed, had fun and ultimately had some cute bonding time! I'm actually already excited for next month's box!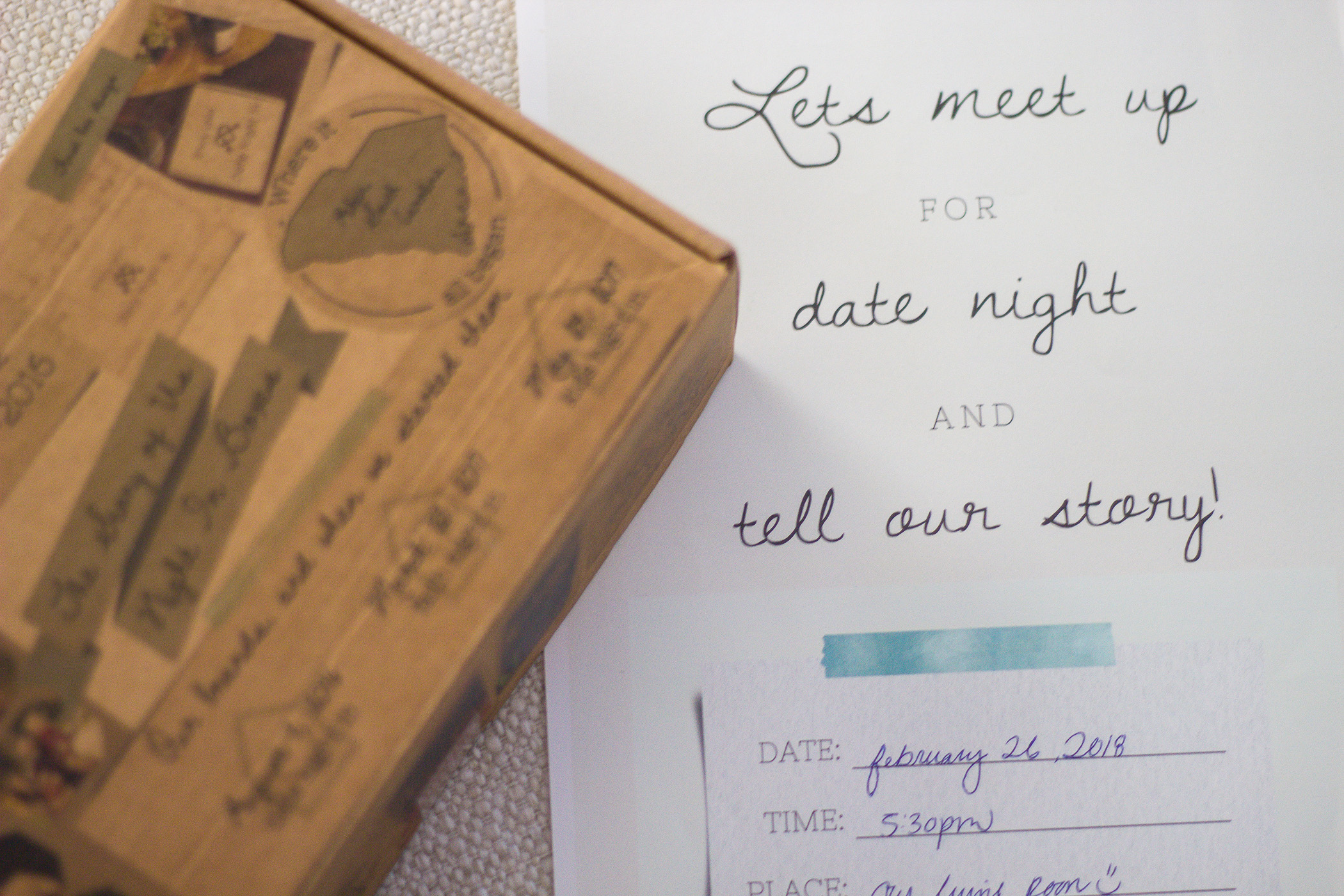 The Unboxing:
The February box arrived in the mail with clues about its contents in the form of meaningful dates inscribed on the outside. February's theme was all about "Telling the Story of Us." The first item we pulled out of the box was a booklet explaining what the date would be and the contents of the box.
"As most of our memories live virtually these days, there is something nostalgic about the idea of putting our memories down on paper and getting our photos off the phone. Tonight, you will create a book called The Story of Us and go on a captivating photo scavenger hunt together. Take a trip back down memory lane, look ahead to the future, and get creative!" Aweeeeee
The box contained a disposable camera, a scrapbook with questions and picture prompts, everything you need to make Oreo cookie pops, a link for a playlist and a candle to set the mood, a suggested dinner recipe (the dinner is optional and they send a shopping list via email with the box shipping confirmation), and all the trimmings like scrapbook tape and a sharpie marker.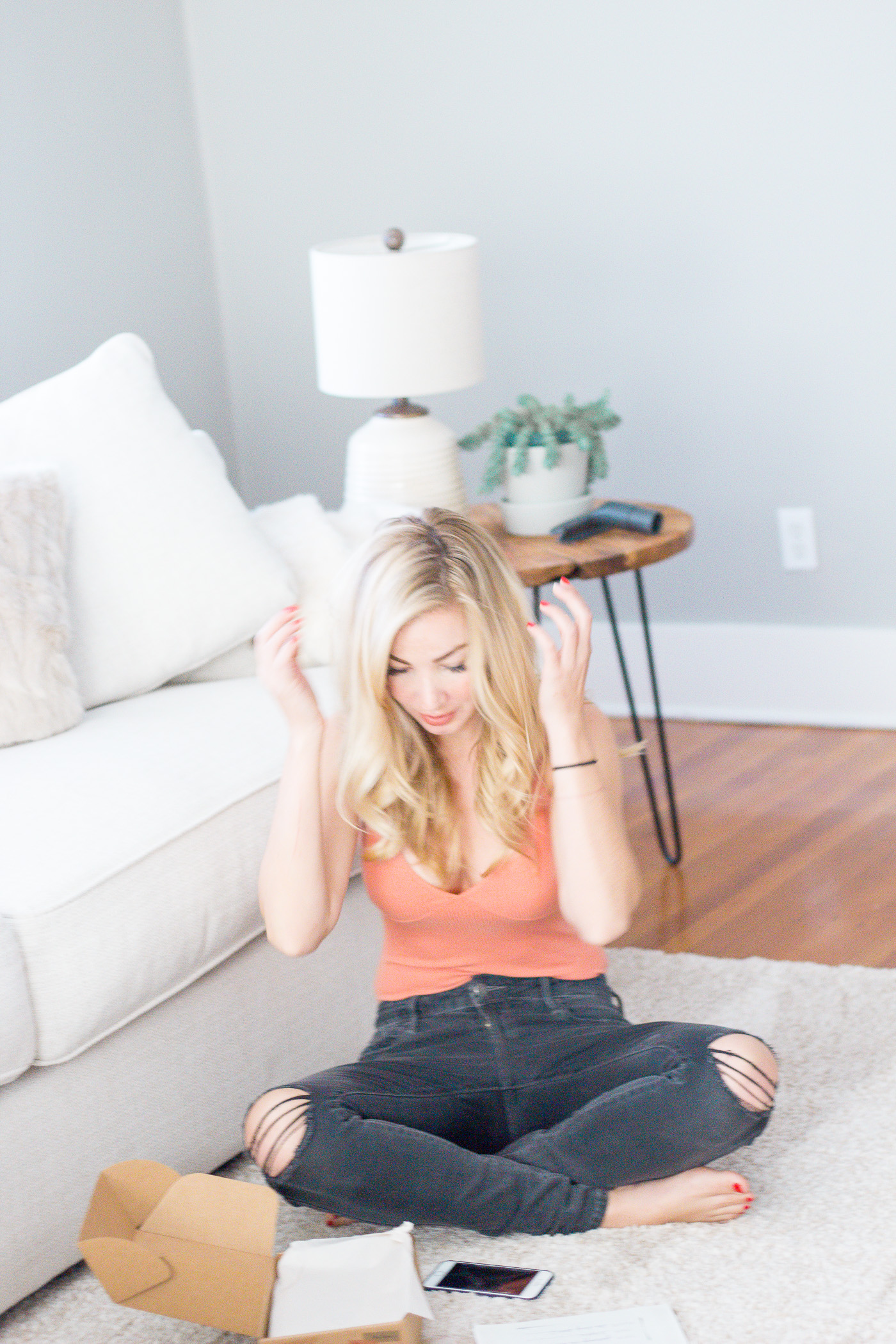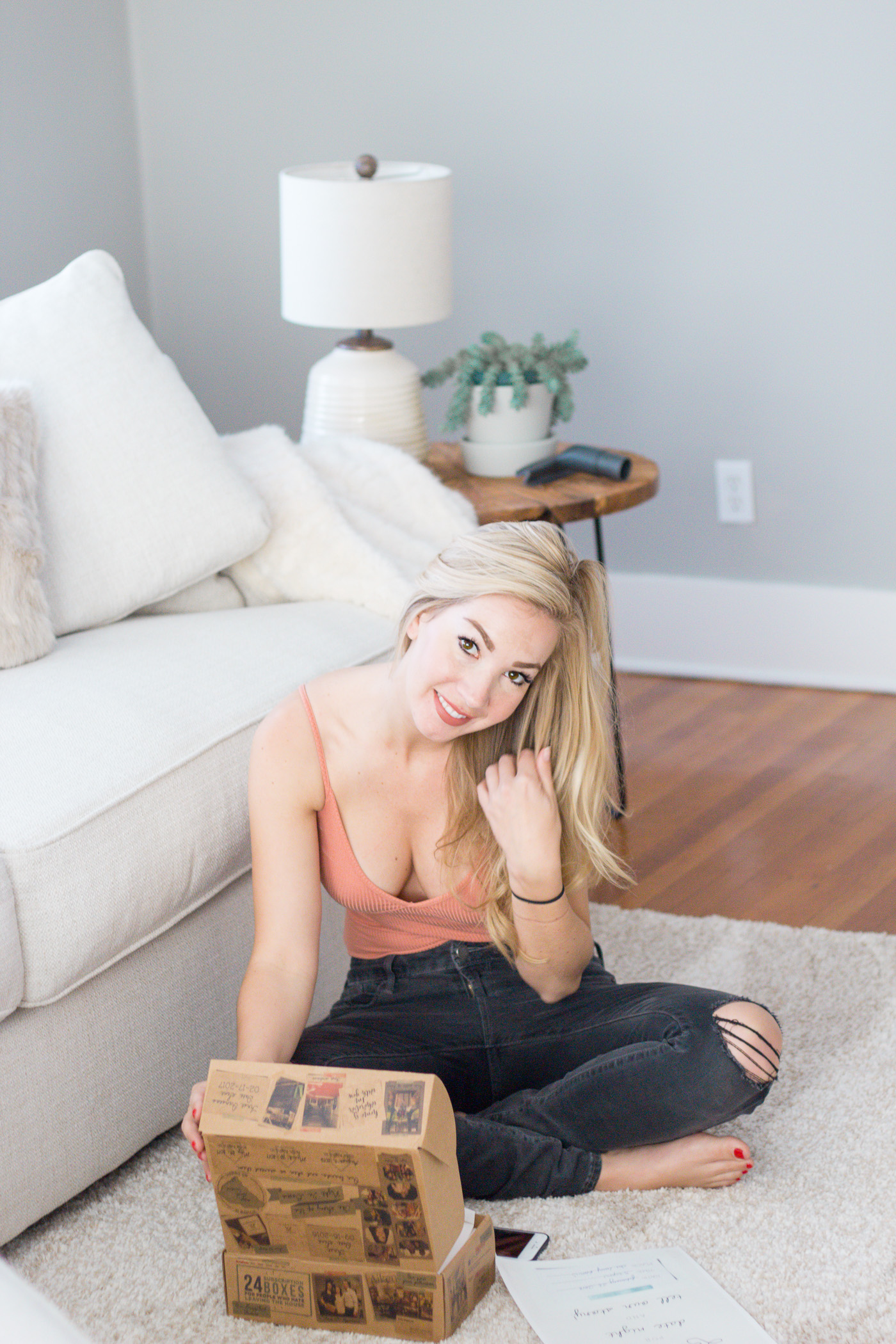 The Photo Scavenger Hunt
I can't even remember the last time I used a film camera, so the photo scavenger hunt was just that much more fun. The prompts sounded kind of cheesy at first, but that made it even more fun as we laughed hysterically at our impressions of one another and recreated memories! Some of our favorite photo prompts were:
-Take a selfie while you dance to a song that has significance to your relationship
-Capture the best facial reenactment of how you each felt on your first date
-Snap a selfie recreating the moment of your first kiss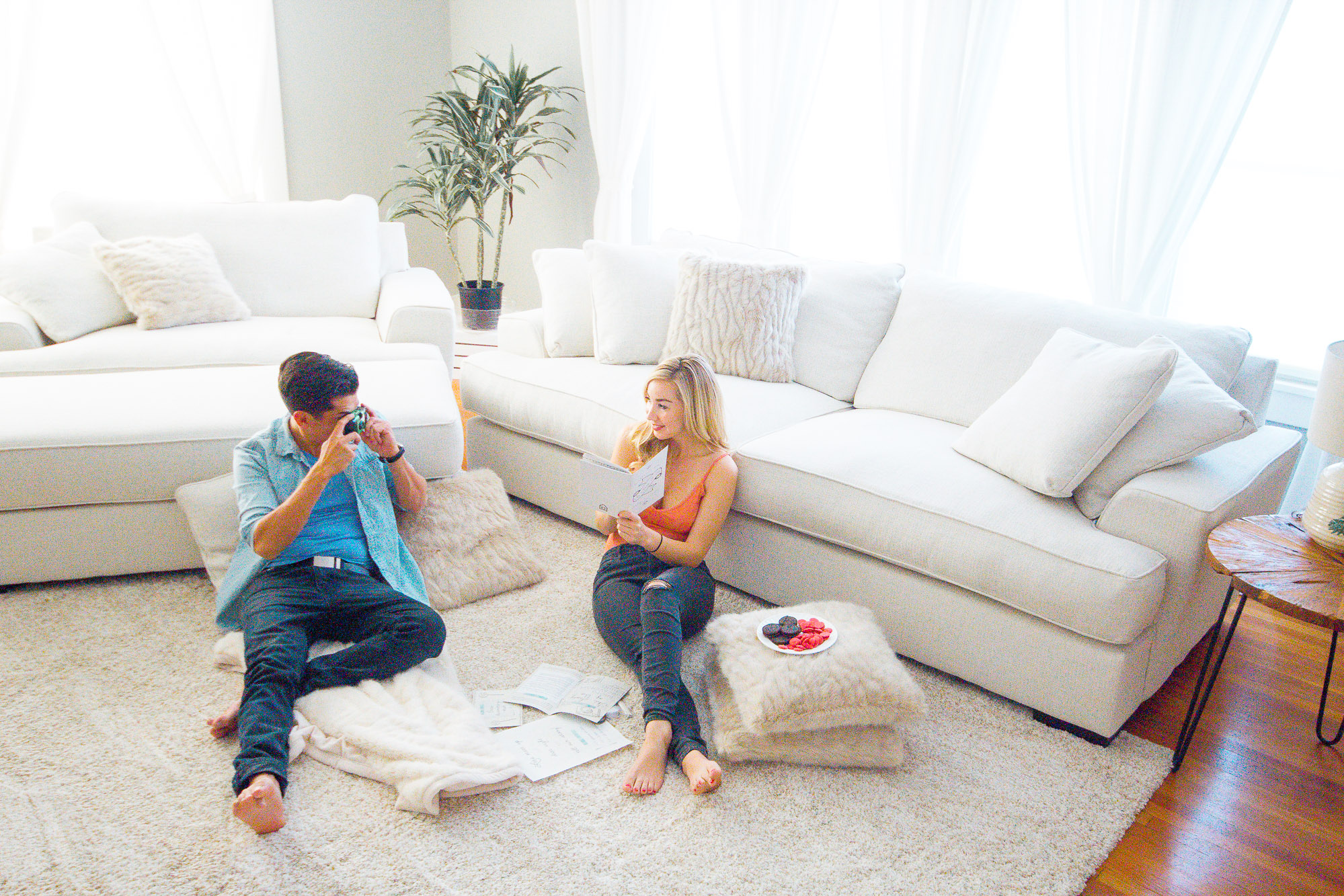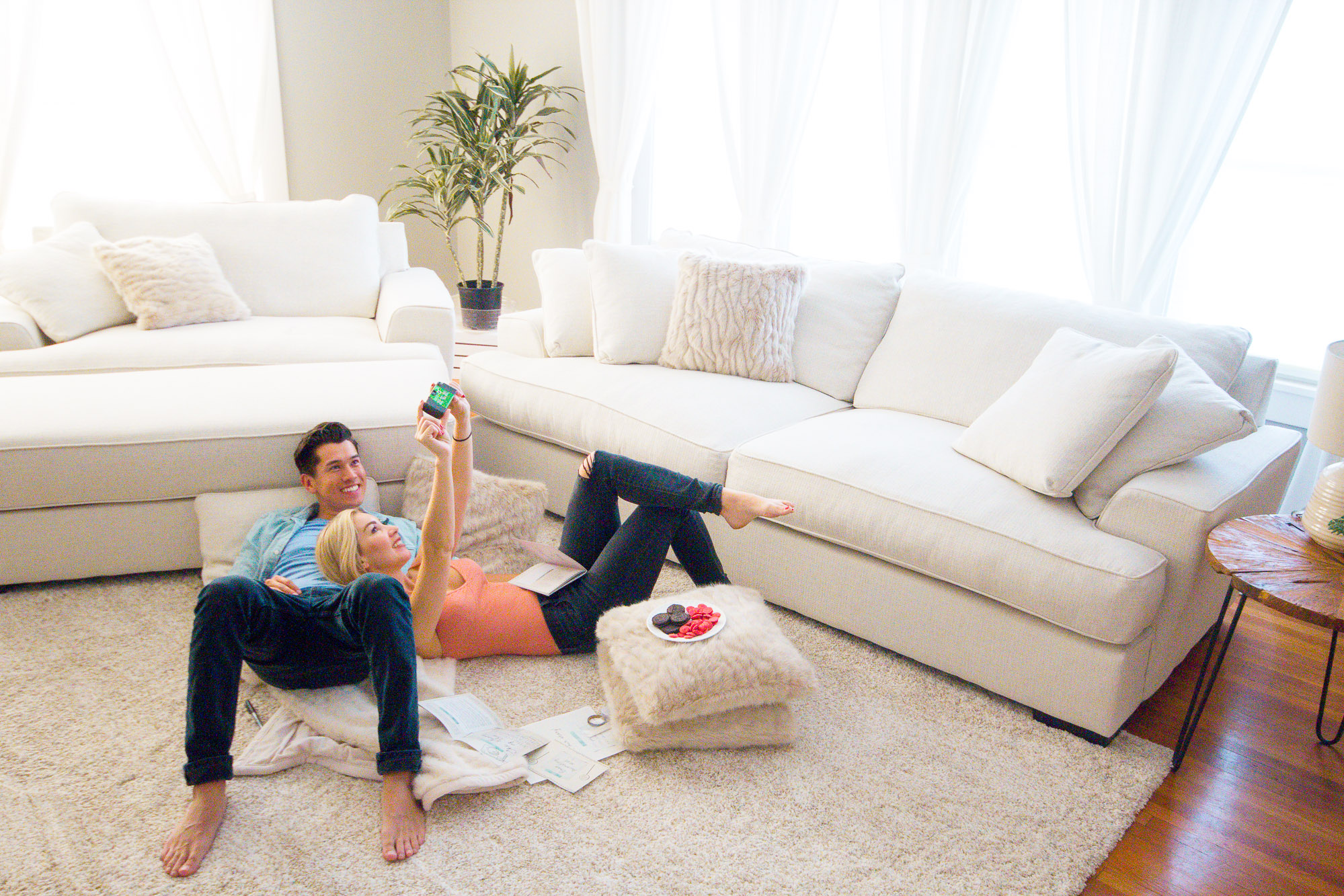 Making Sweet Memories
After our little photo adventure, we headed downstairs and into the kitchen to make our chocolate dipped Oreos yummmm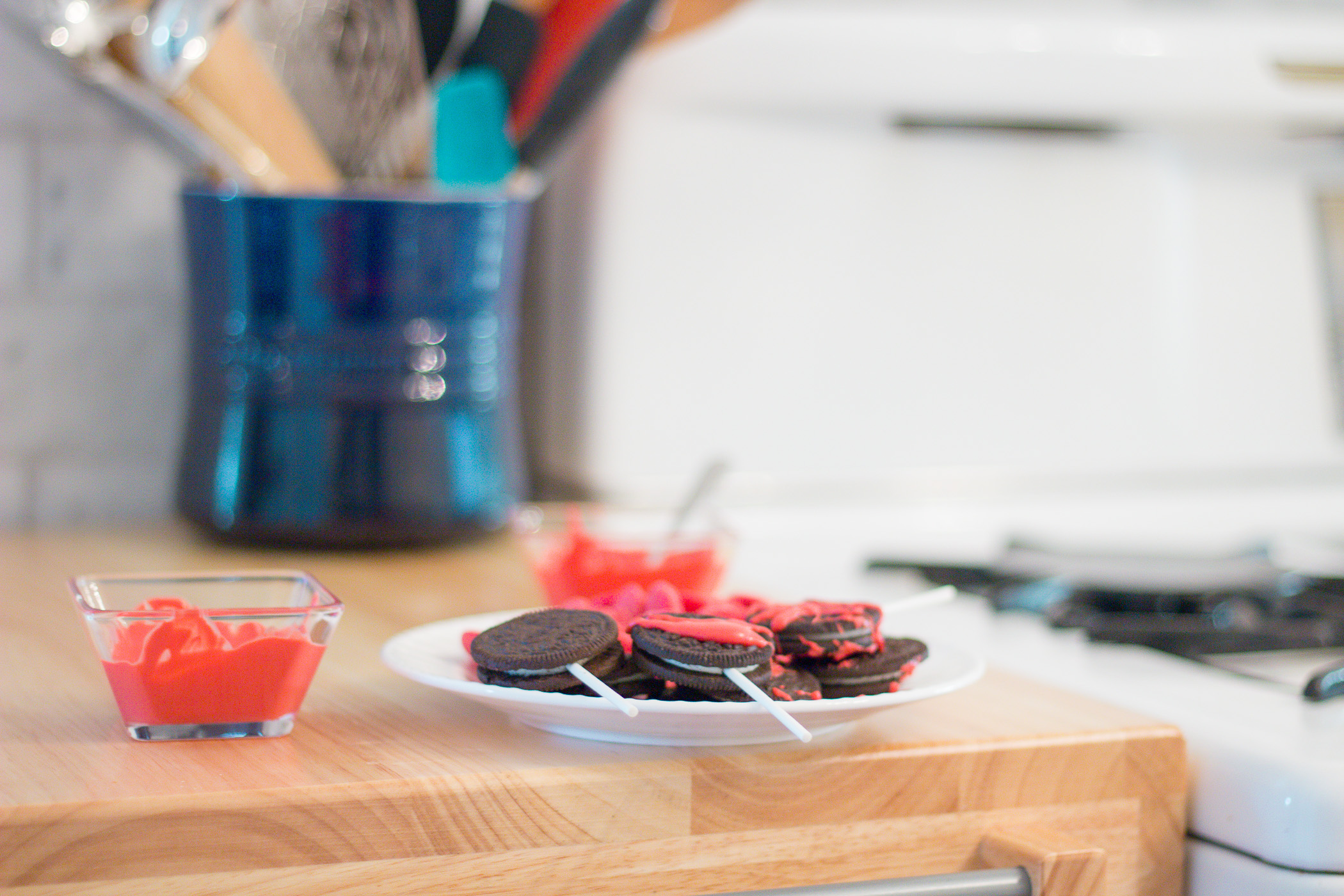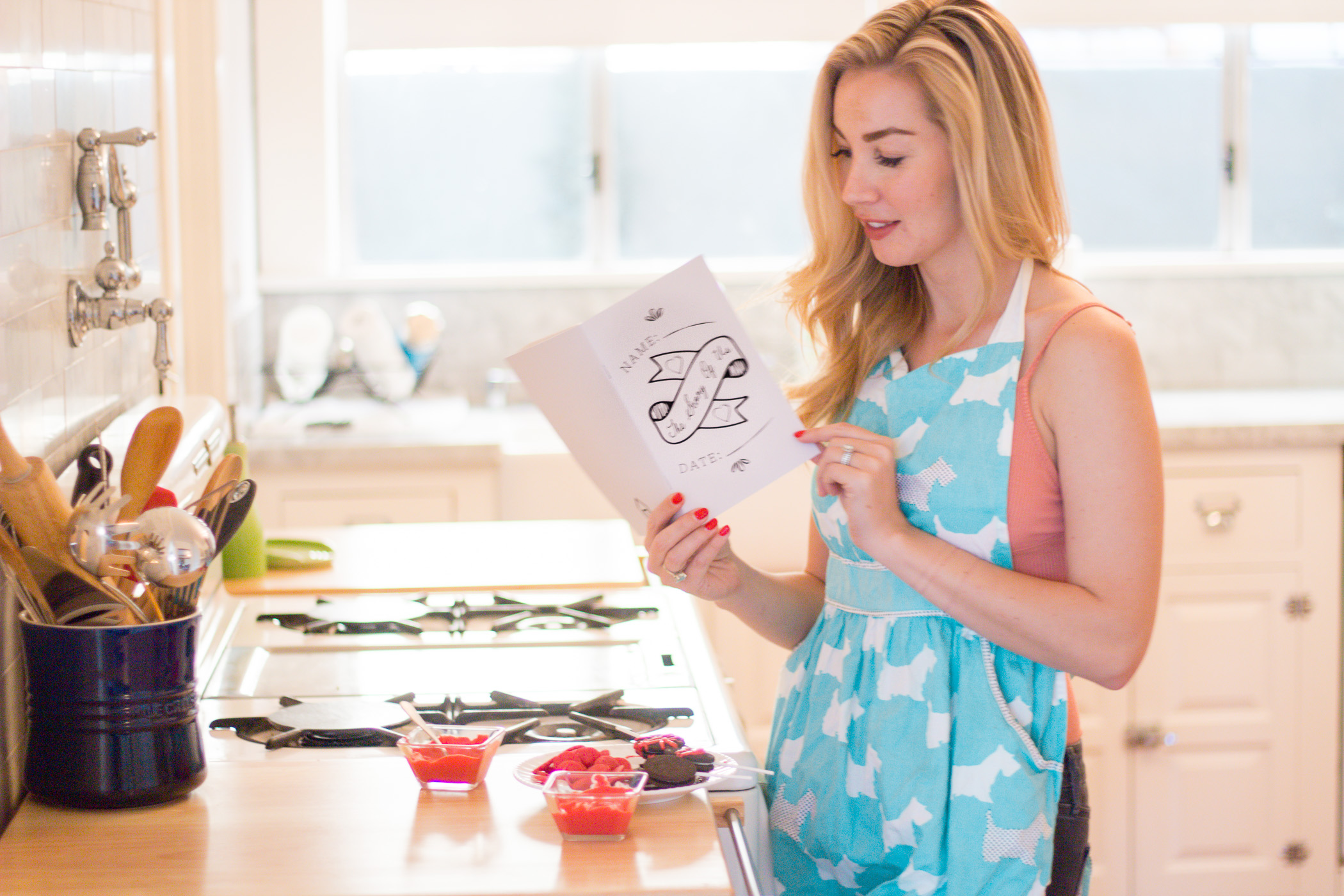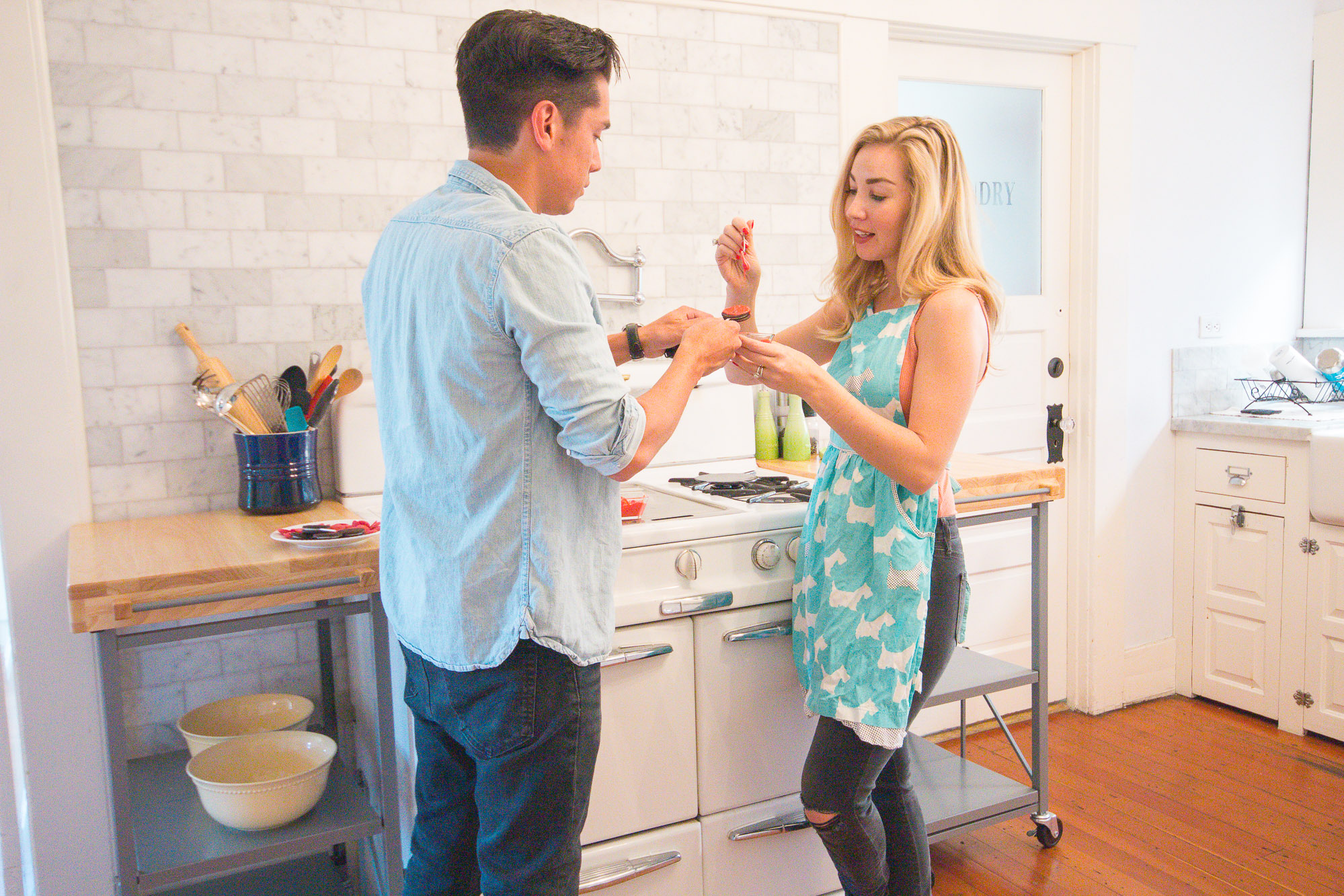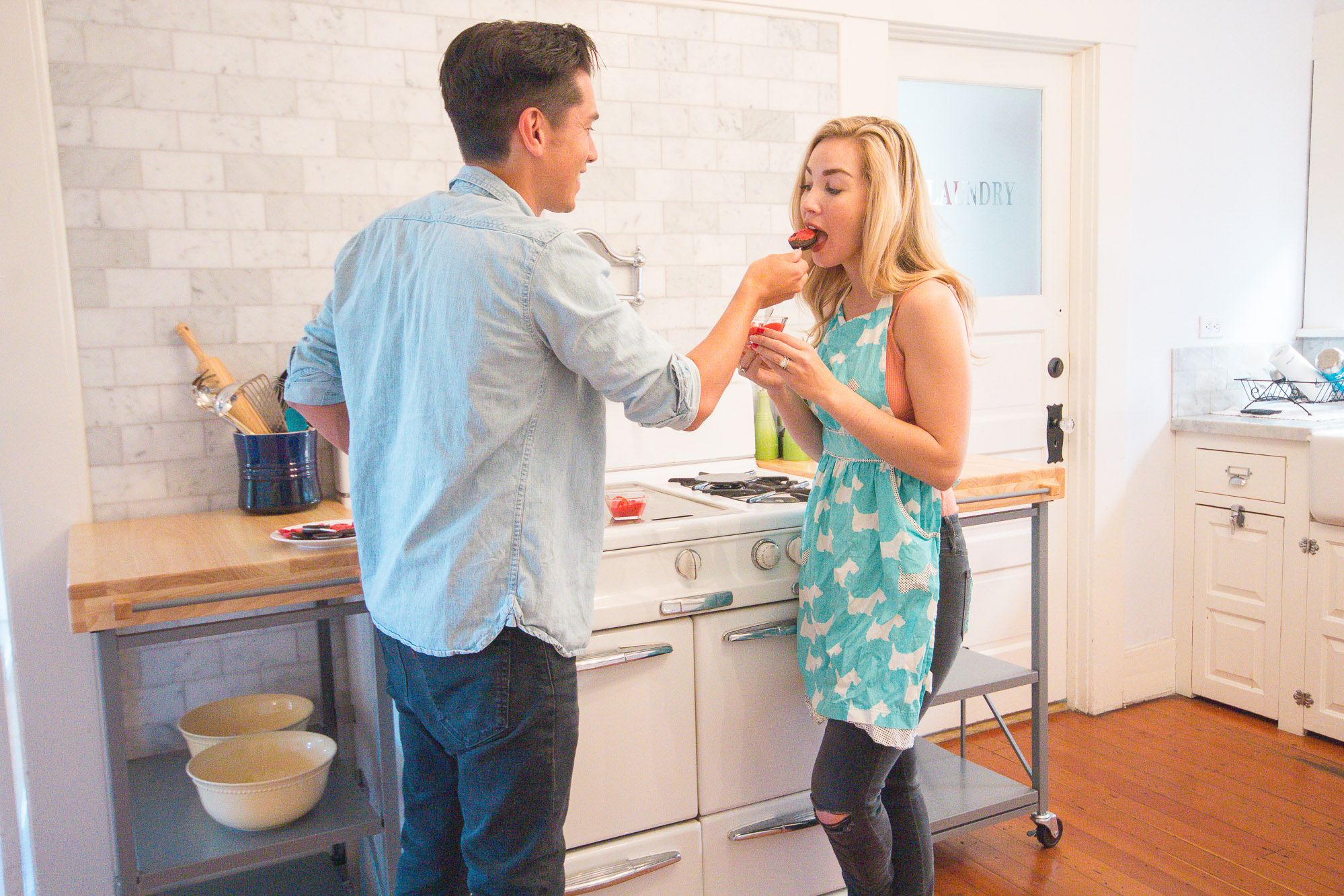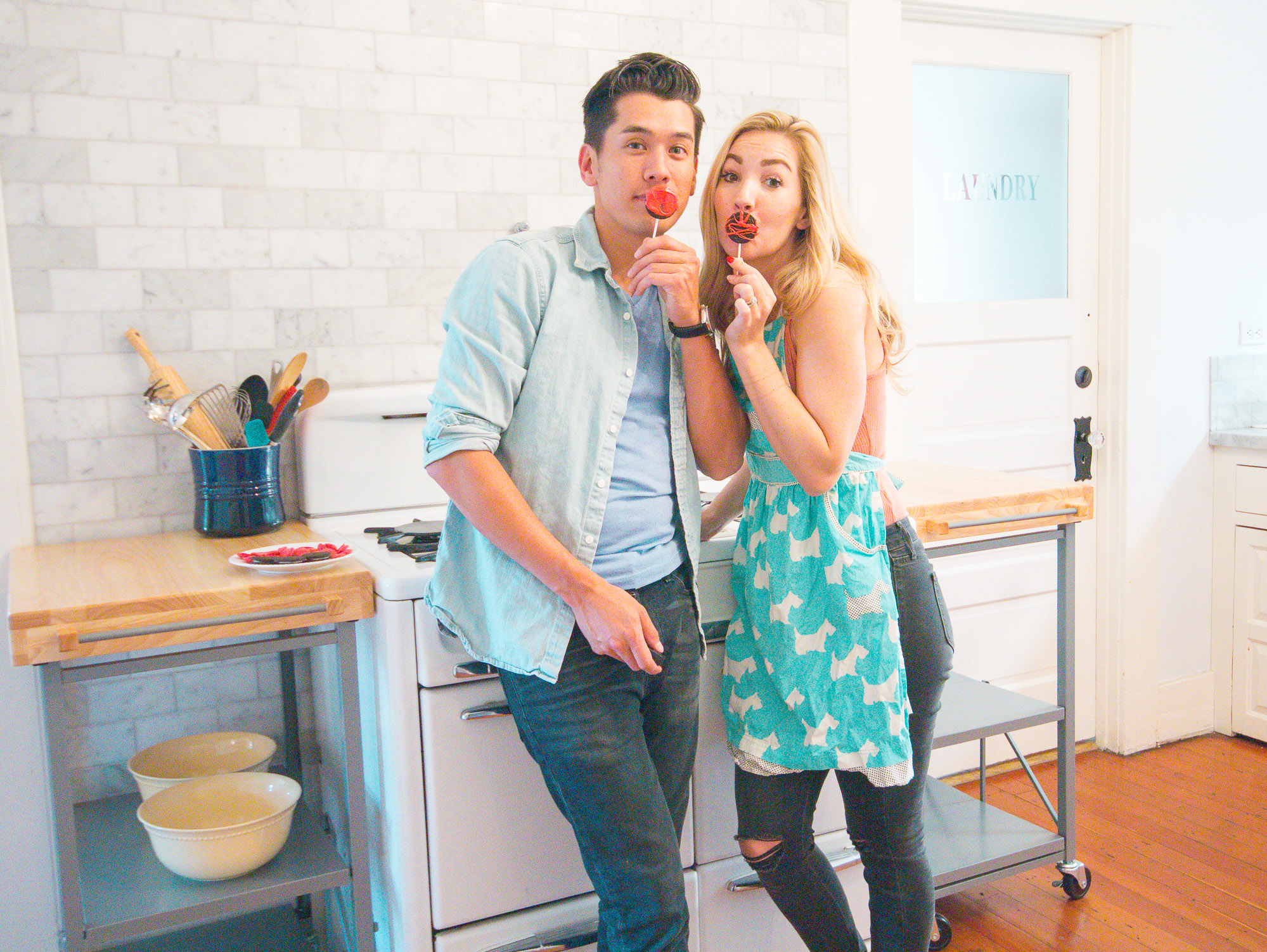 The Story of Us
To finish off our date night box we grabbed a glass a wine (by we, I mean me) and started filling out our story.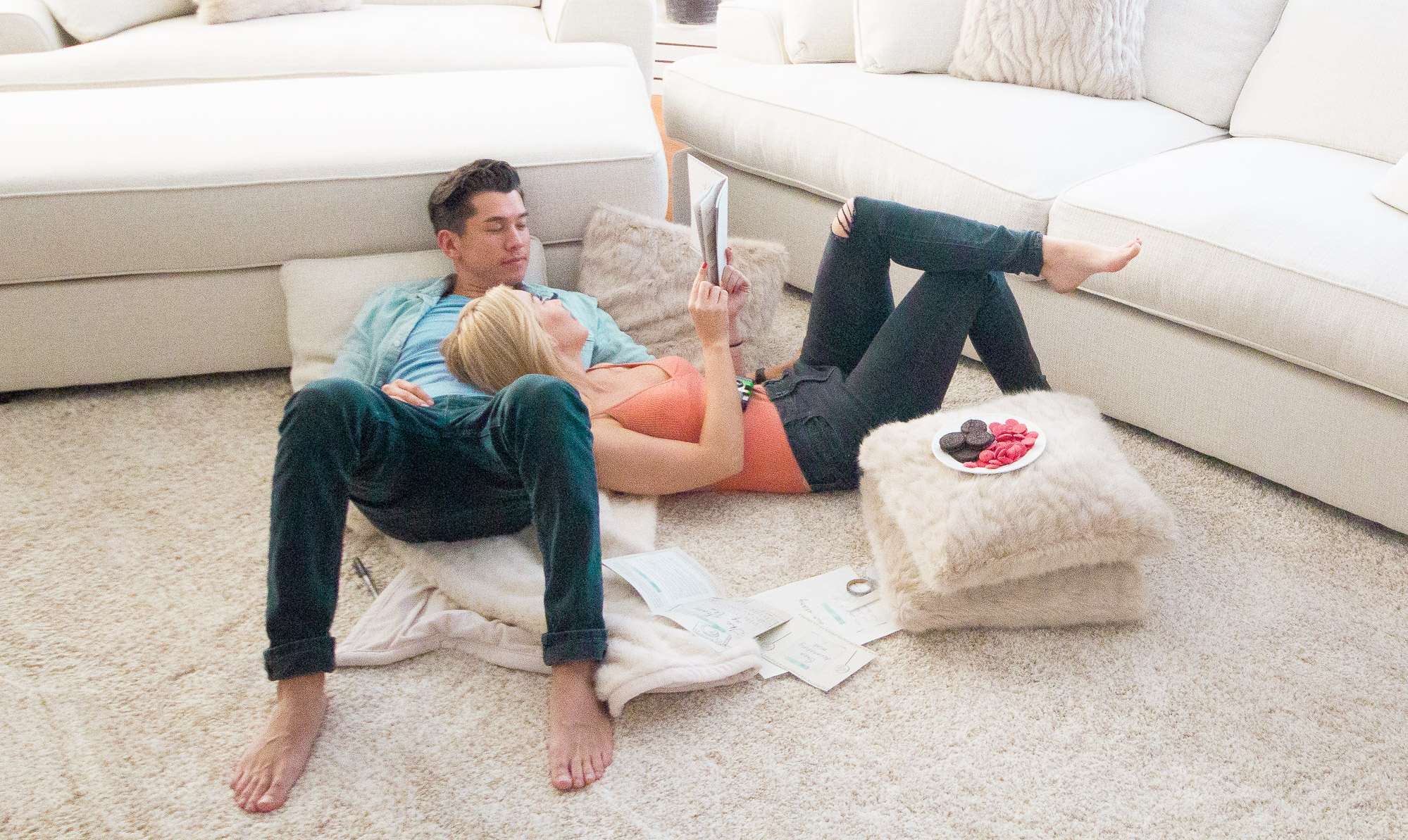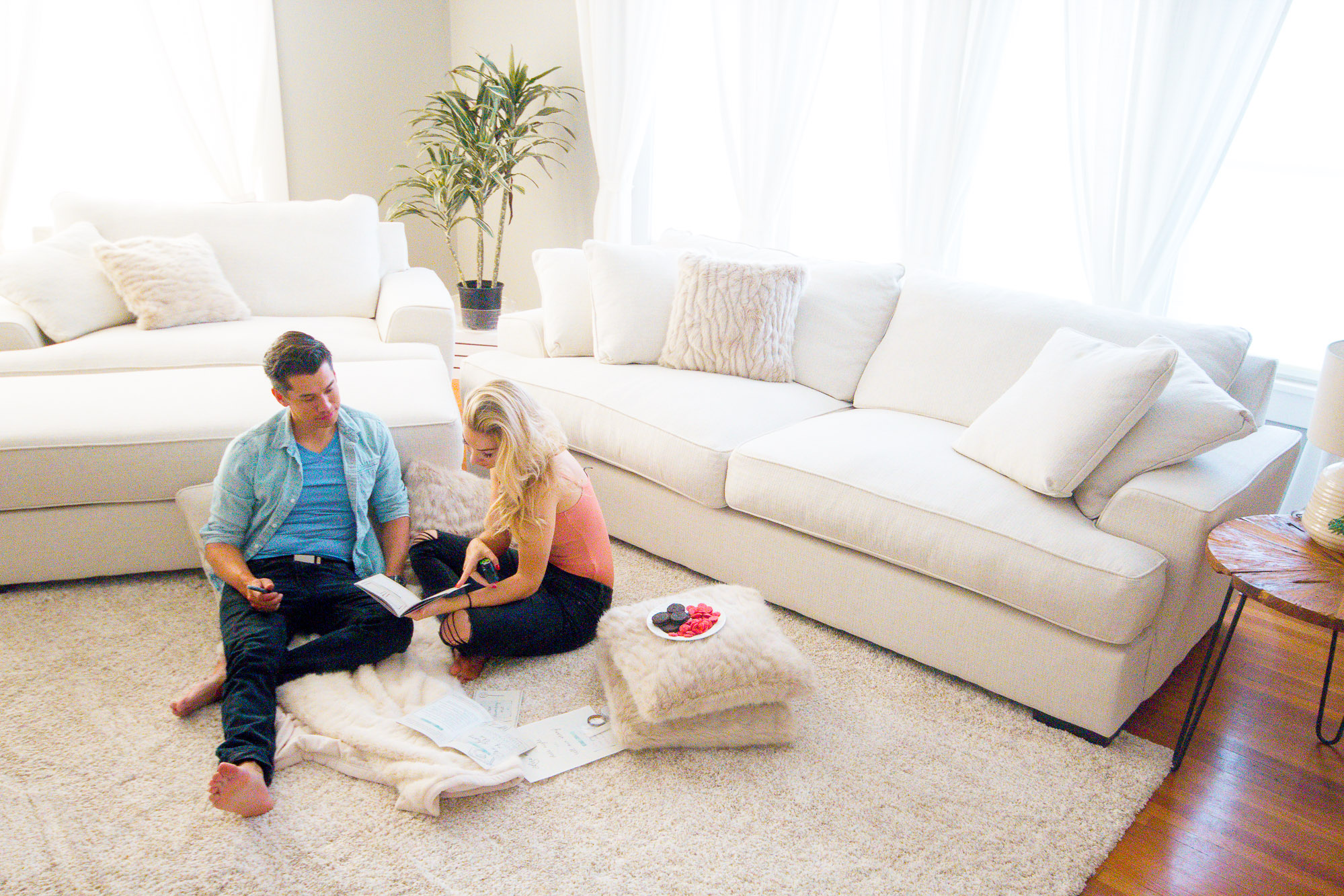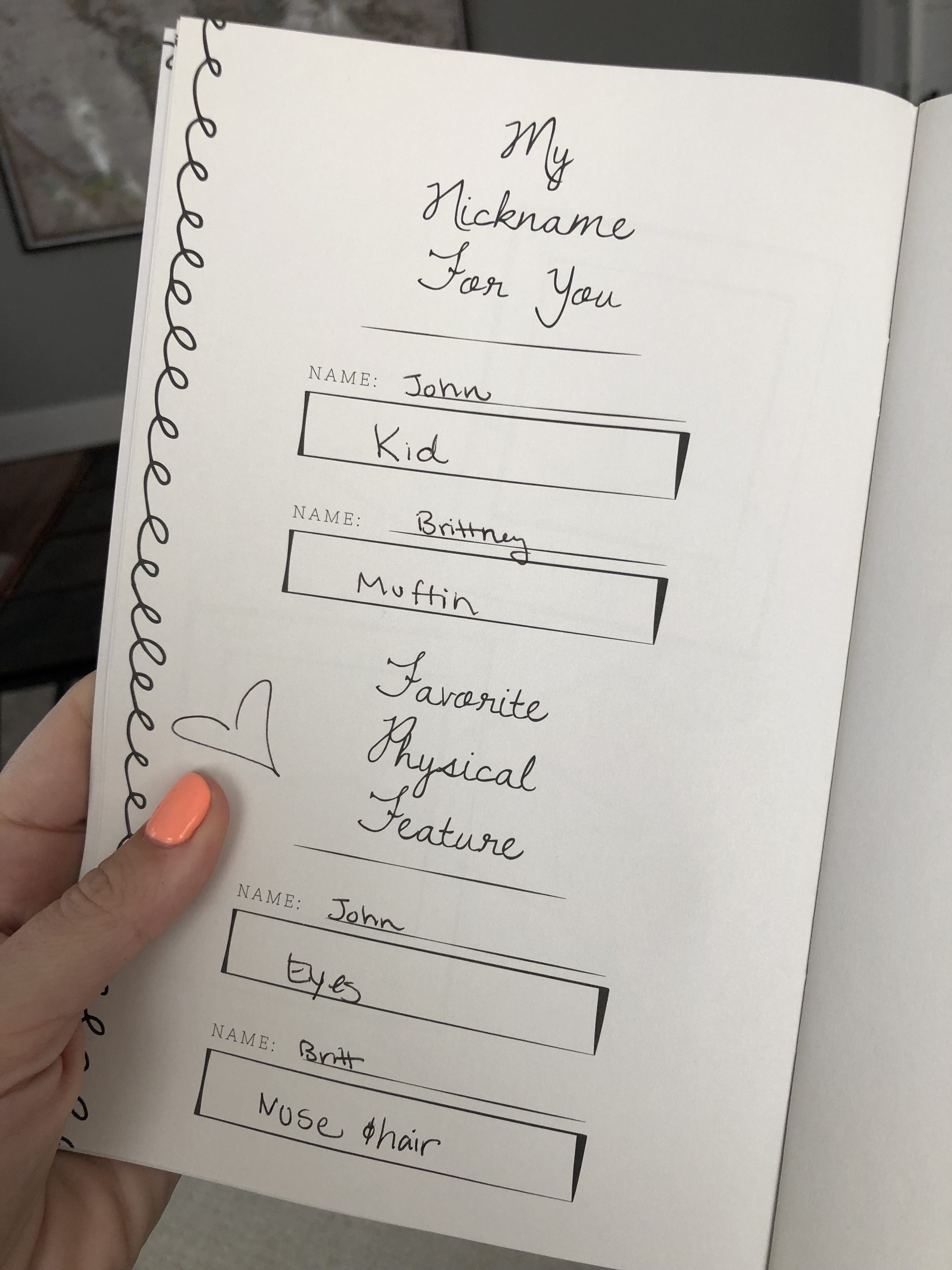 All in all, we had so much fun doing this, but most importantly it sparked lots of laughs, romantic memories, and some special bonding time. We're excited to to see what next month's date is and share all about it with you! In the meantime, if you want to try out Date Night Box you can click right here (they also offer kids night box and faith night box!) prices are $34 for one, or $99 for three months (one free if you use that little promocode in the image below). If you've tried DNIB before, I'd love to hear all about your experience!