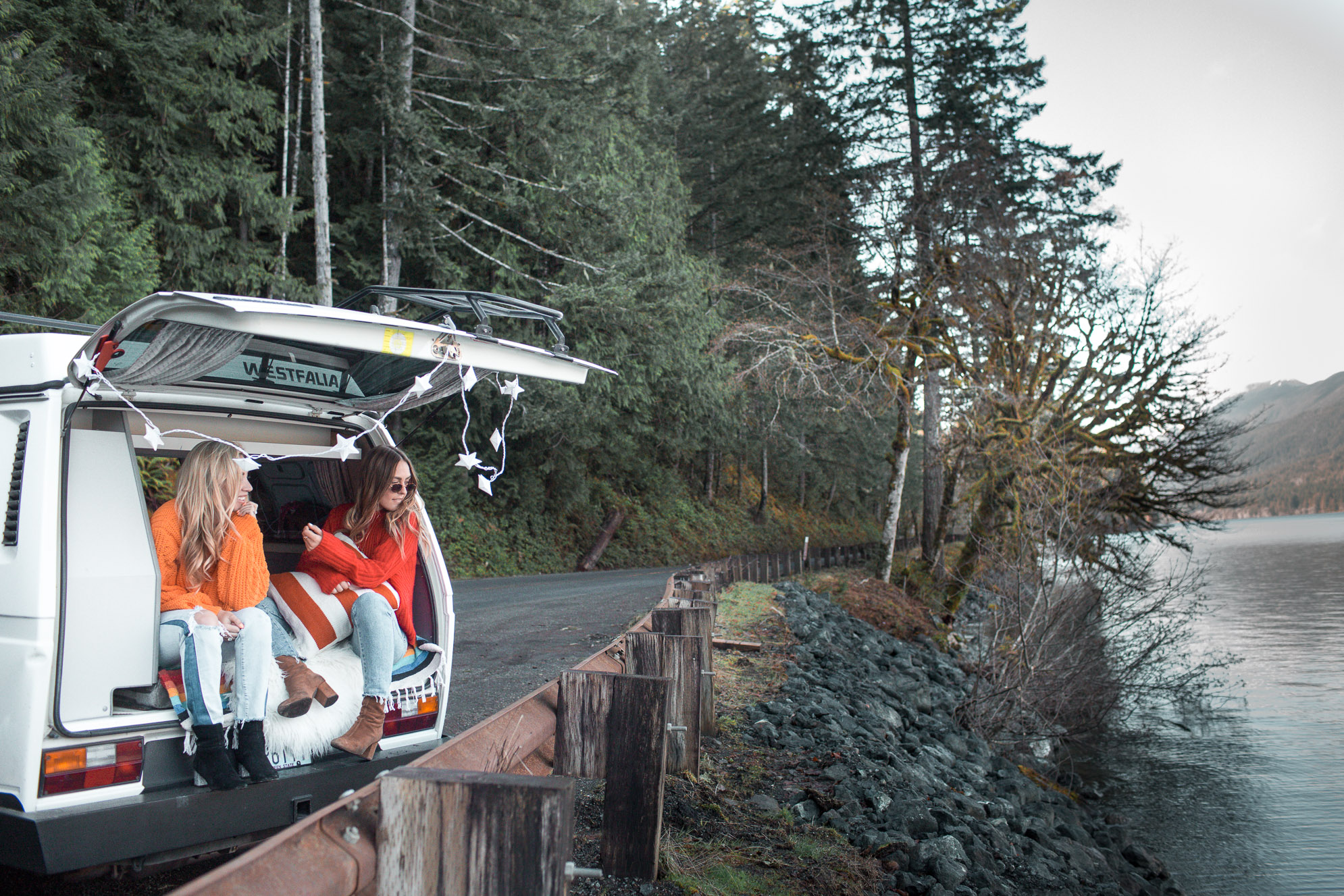 Let me paint a picture for you:  I am sitting in this little coffee shop drinking an exorbitantly priced cup of organic, free-trade coffee.  My latte art looks to be a palm tree.  The guy who served me my coffee has a beard.  He is wearing a flannel shirt with a loose fitting beanie, covering a man bun.  It is 80 degrees outside.  I peer over the top of my computer and survey the room.  All the other guys also have man buns, flannel shirts and beanies.  They all look the same.  They actually could all be twins.  Are they all the same person? Then I look across from me and there is Kumail Nanjiani (yes, that Kumail Nanjiani), sitting there drinking his own cup of organic, free-trade coffee.  And I'm like, is this real life?
Don't get me wrong.  I love LA and living here is wonderful.  But sometimes, you look around and find that you're in a place straight out of a bad script that ended up on the floor of some second-tier studio in Culver City.  Of all the words that I would use to describe LA, "real" would not be one of them.  I needed some time to get back to my roots, and get to a place that I know.  That is real.  Where people that wear flannel shirts and have beards do so because it is cold and they live in a place where it actually rains.  I booked a ticket for me and my LA-bestie (her name is Aubre and I always joke that she's a Santa Monica Hipster, so this was a chance for her to meet the OG hipsters of the world) to go back to Washington and spend some time there.  She had never been, so I wanted to give her an authentic look at what life is like up there.  We would do all the things that anyone should do when they are up there (more on that later), but this time with a twist… We were going to do it all while living the #VanLife.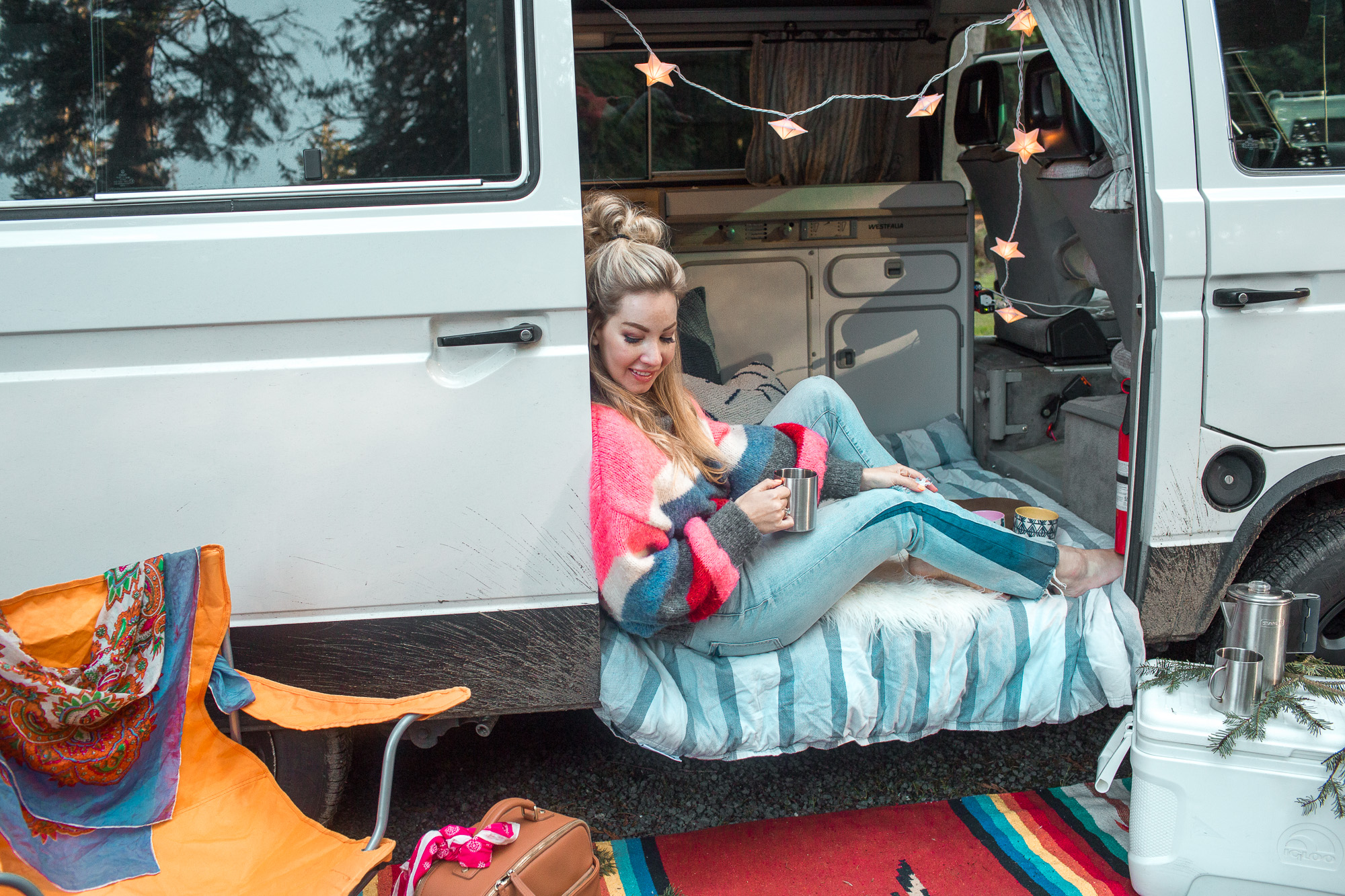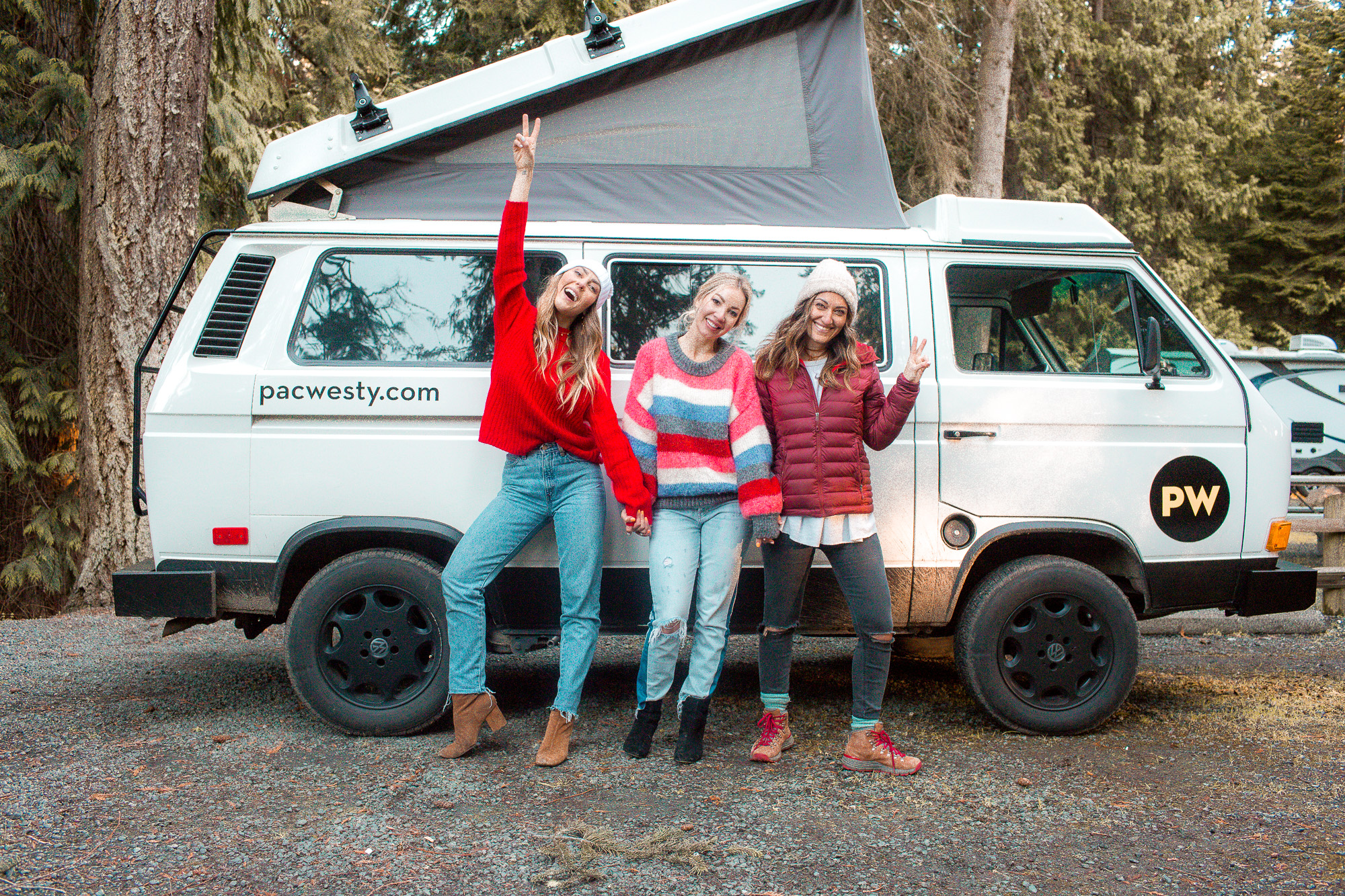 First, a little bit about this company that provided our sweet ride/home for the trip.  PacWesty is a new company located on Bainbridge Island that rents out fully outfitted Westfalia vans for adventuring around the PNW.  The PNW is renowned for outdoor adventuring, and this was going to be a huge part of the experience for me and Aubre, so PacWesty was a perfect fit because they literally set you up with everything we could possibly need.  On top of the cool van you get sleeping bags, blankets, a tent, cooking gear and stove, matches, wood for a campfire, maps, cooler, flashlights, toys and much more.  This meant we could camp and roadtrip without having to pack all of the items necessary to make that happen.  Here is a complete list of everything they can outfit the vans with, for your own planning purposes.
First things first: 7 Things you Have to Do in the PNW 
Visit the Pike Place Market – see the original Starbucks, throw the fish, buy some flowers
Eat at The Pink Door Restaurant (located behind an unmarked door in Pike Place Market, make a reservation at least a week prior)
Take a ferry (You can drive a car or walk onto the ferry.  We went to Bainbridge Island, but you can go wherever)
Get to the Olympic Peninsula (we would highly recommend doing this with PacWesty)
Spend a night in Seattle at the Kimpton Hotel Vintage Seattle just to treat yourself (you can walk to Pike Place Market from here)
Explore the shops on Capitol Hill
My plan for Aubre's visit was to see as much of a complete PNW picture as she could with our four short days there. On our first morning we woke up and went straight to Pike Place Market.  We loved all of the colors, and I even convinced Aubre to catch the fish at the fish throwers.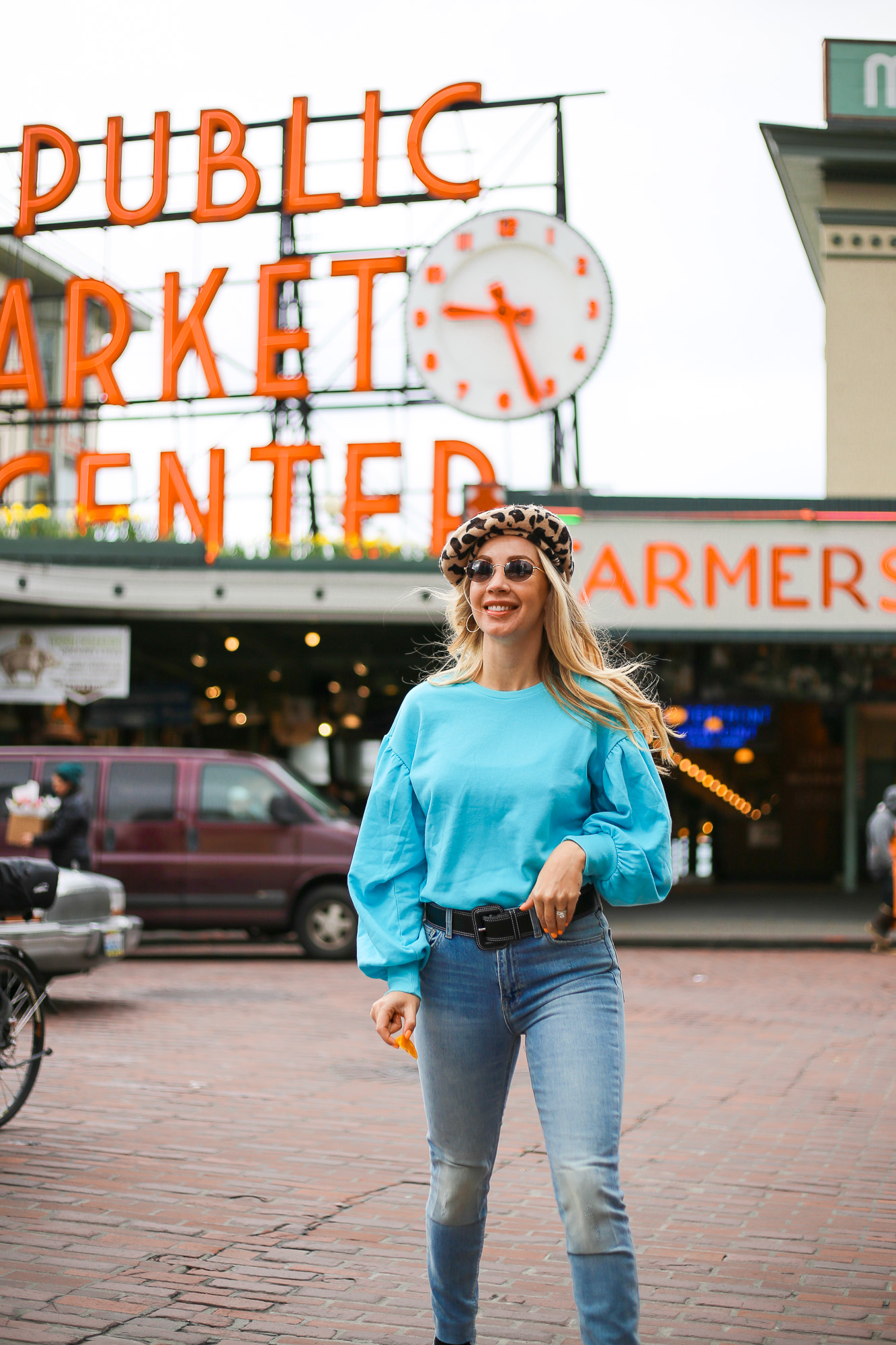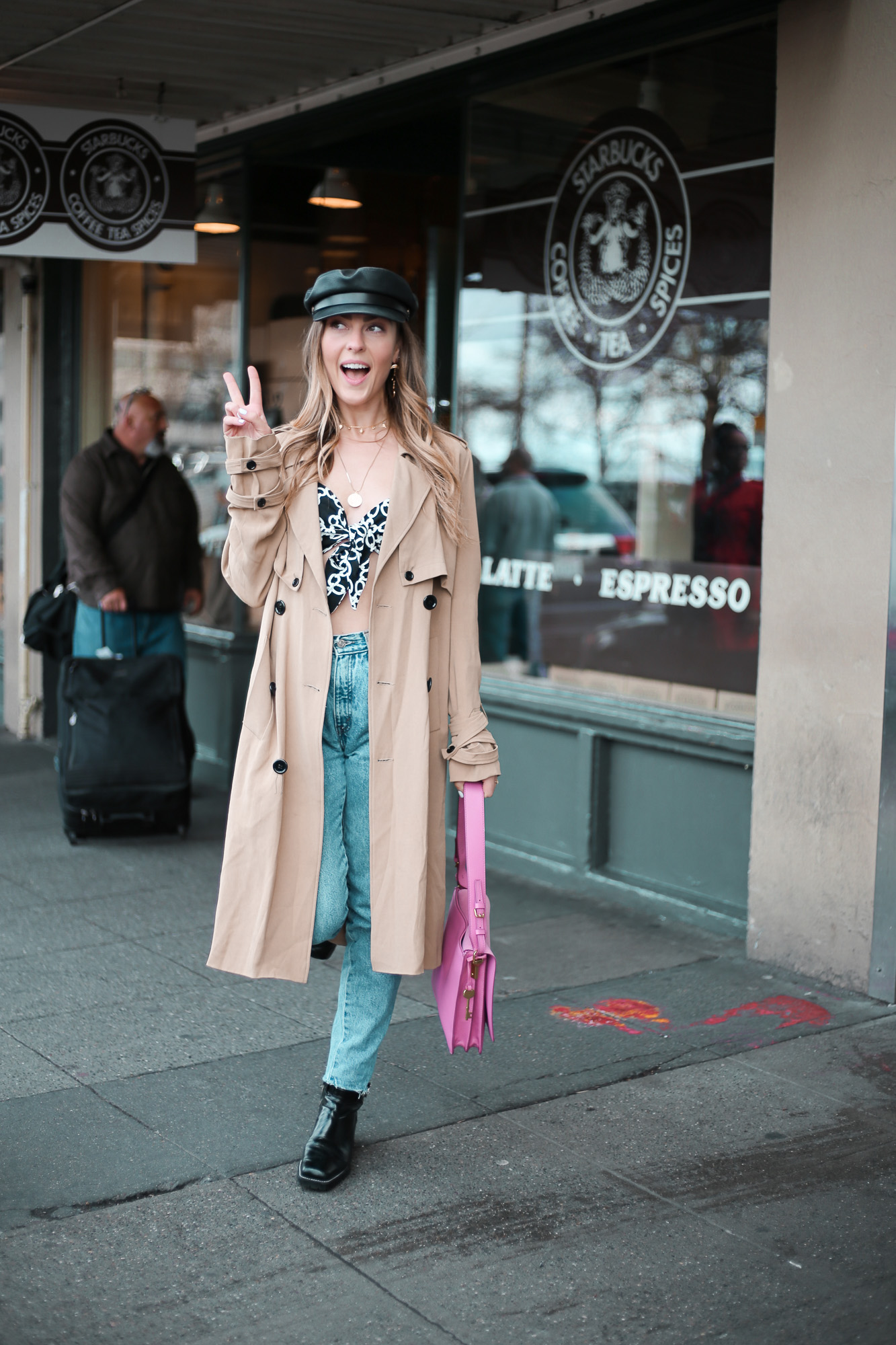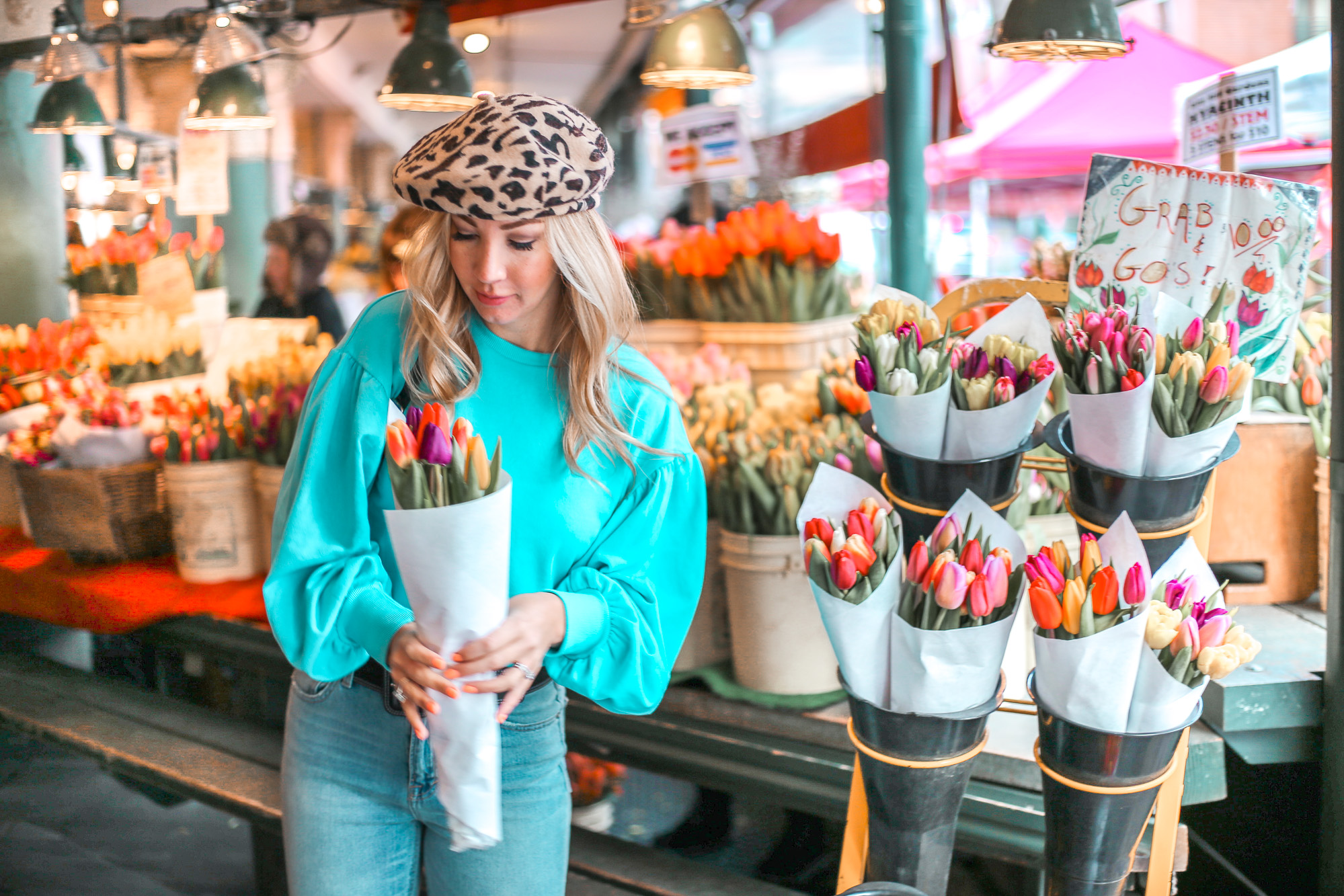 That night, we ate at my favorite restaurant in the area, The Pink Door.  It's so Seattle in its quirkiness, amazing wait staff and great seafood.  You really can't go wrong.
The next morning we were off to Bainbridge Island on our ferry to pick up our van from PacWesty!  (don't worry the whole next section will be dedicated to the #VanLife)  This was Aubre's first time on a ferry and, my goodness, you can't beat those views.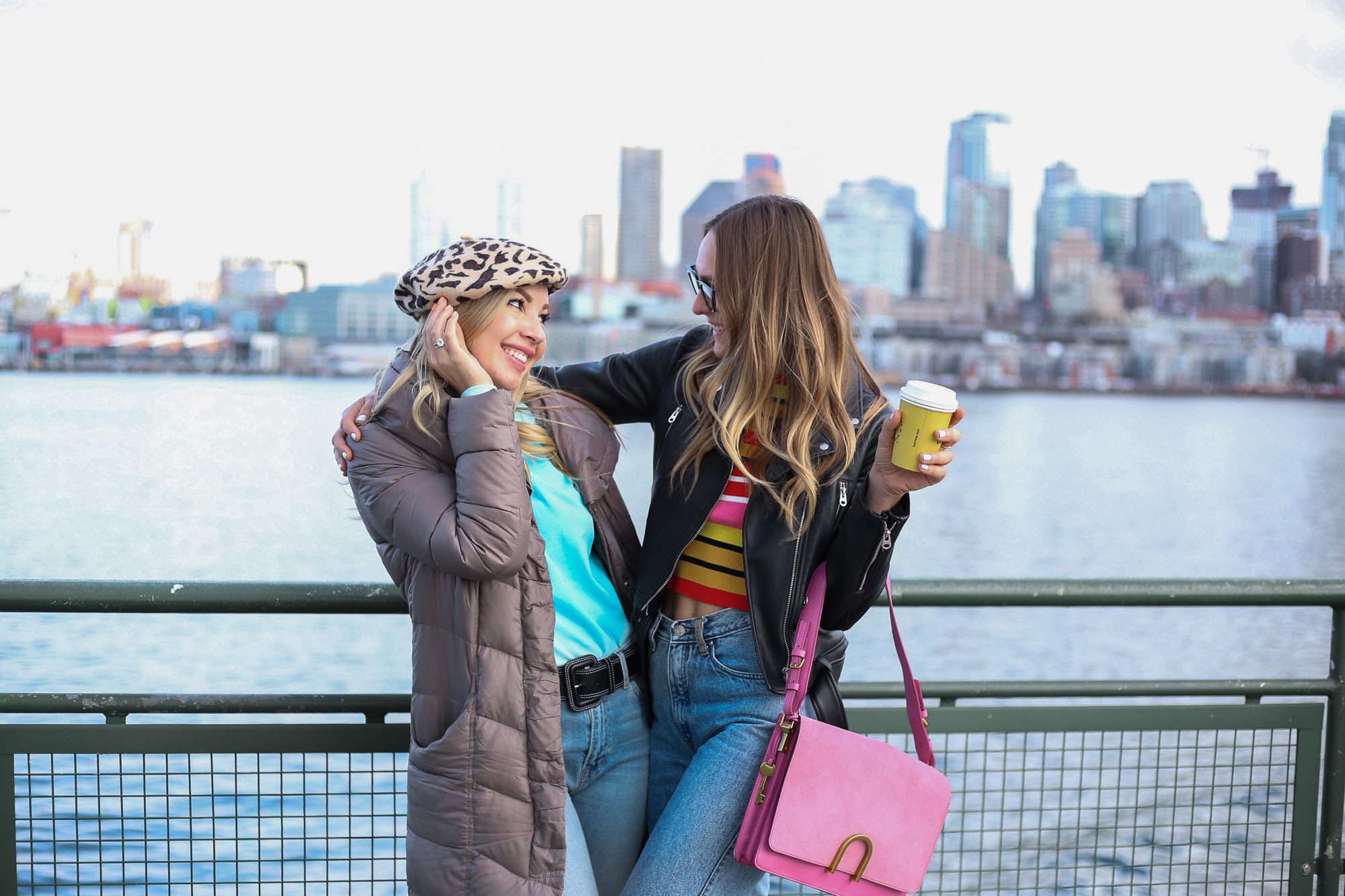 After we landed on Bainbridge Island we met with the Adventure Coordinator at PacWesty, Nora, who had a lot of experience and suggestions for different routes, sites to see, places to camp etc.  We decided to make one big loop around the Olympic National Forest.  With a full tank of gas in our Westy, all the gear that we would ever need, and the open road ahead of us, we were off!
#VanLife: Exploring the Pacific Northwest in Style
Real talk, the Pacific Northwest is the prettiest part of the entire US (sorry, not sorry).  There is sooooooo much to see and do out here.  I would advise taking AT LEAST three days for this road trip so you don't have to feel rushed! Here was our route:
Quinault Lodge
Ruby Beach
Forks (yes, the place that Edward and Bella are from, duh)
Lake Crescent
Port Angeles
Sequim Bay State Park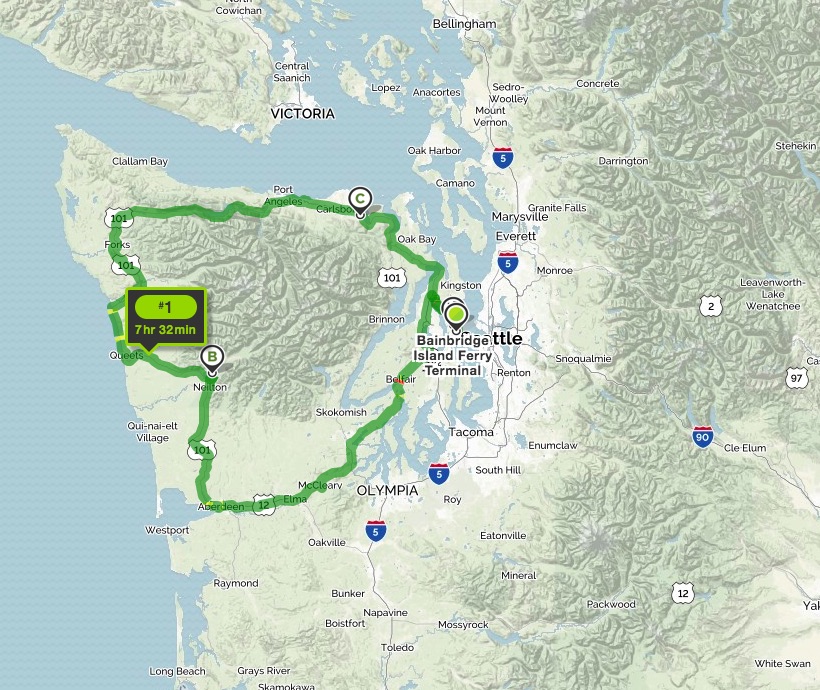 Oh yeah, before you embark on this road trip, the name of nearly every city and town in Washington is Native American.  Here is a quick guide on how to pronounce some of the important places:
Sequim [skwim]
Hoquim [HOE-kwee-um]
Kalaloch [CLAY-lock]
Salish [SAY-lish]
Quinault [kwin-ALT]
Quileute [KWILL-ee-oot]
I loved this route because of how much it has to offer, and how much you can see in a shorter amount of time. There are tons of places to camp (here is a map with exact locations of camp grounds, and recreational activities like trailheads) and dozens of picturesque stopping points. Since it's a loop you can start in either direction and it's a pretty easy drive. That PNW weather can be tricky so I would save the northern part for your best weather day!  And the best part about being in a Westy is, when you run out of daylight, you can just park and you're already home.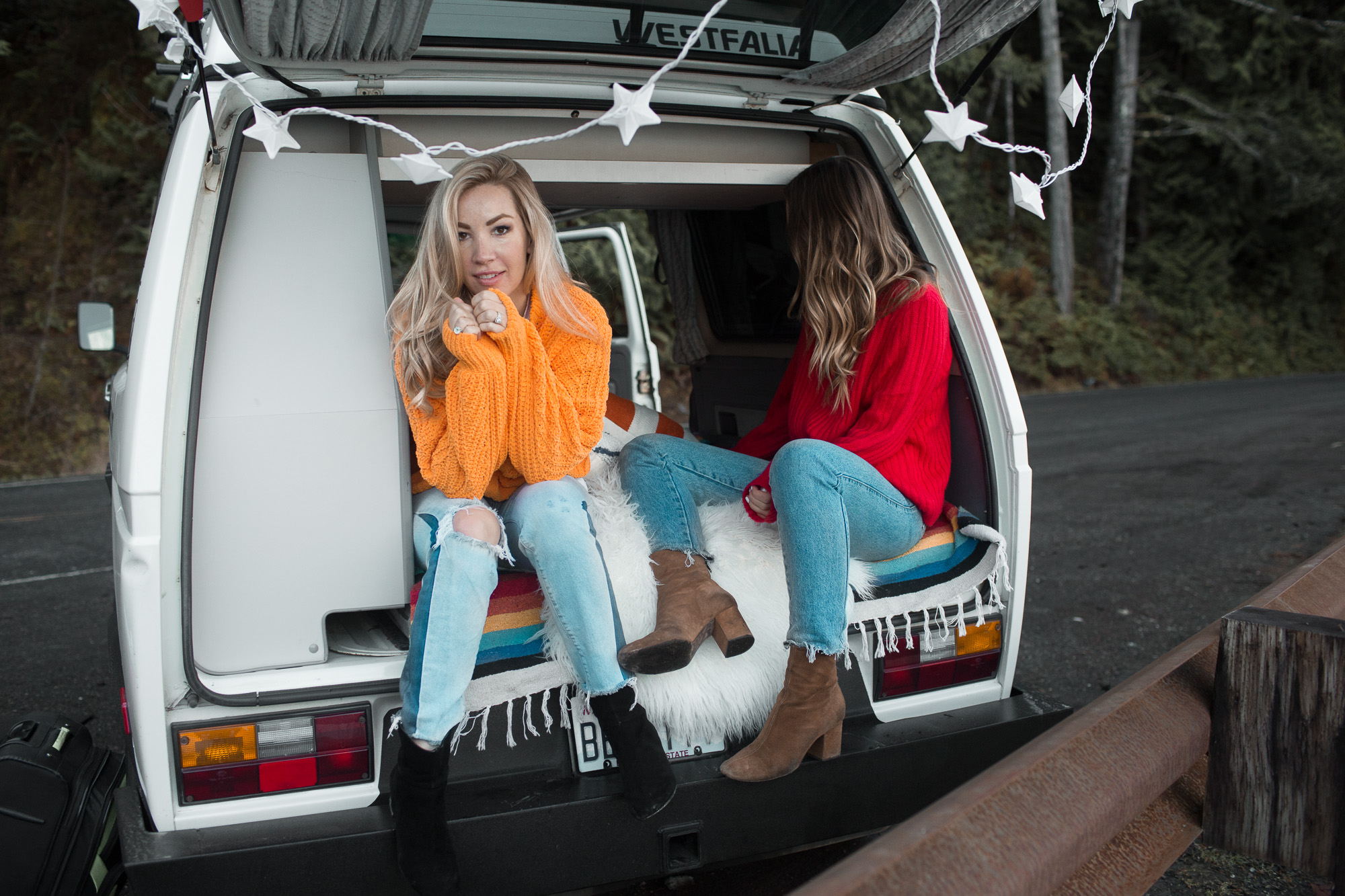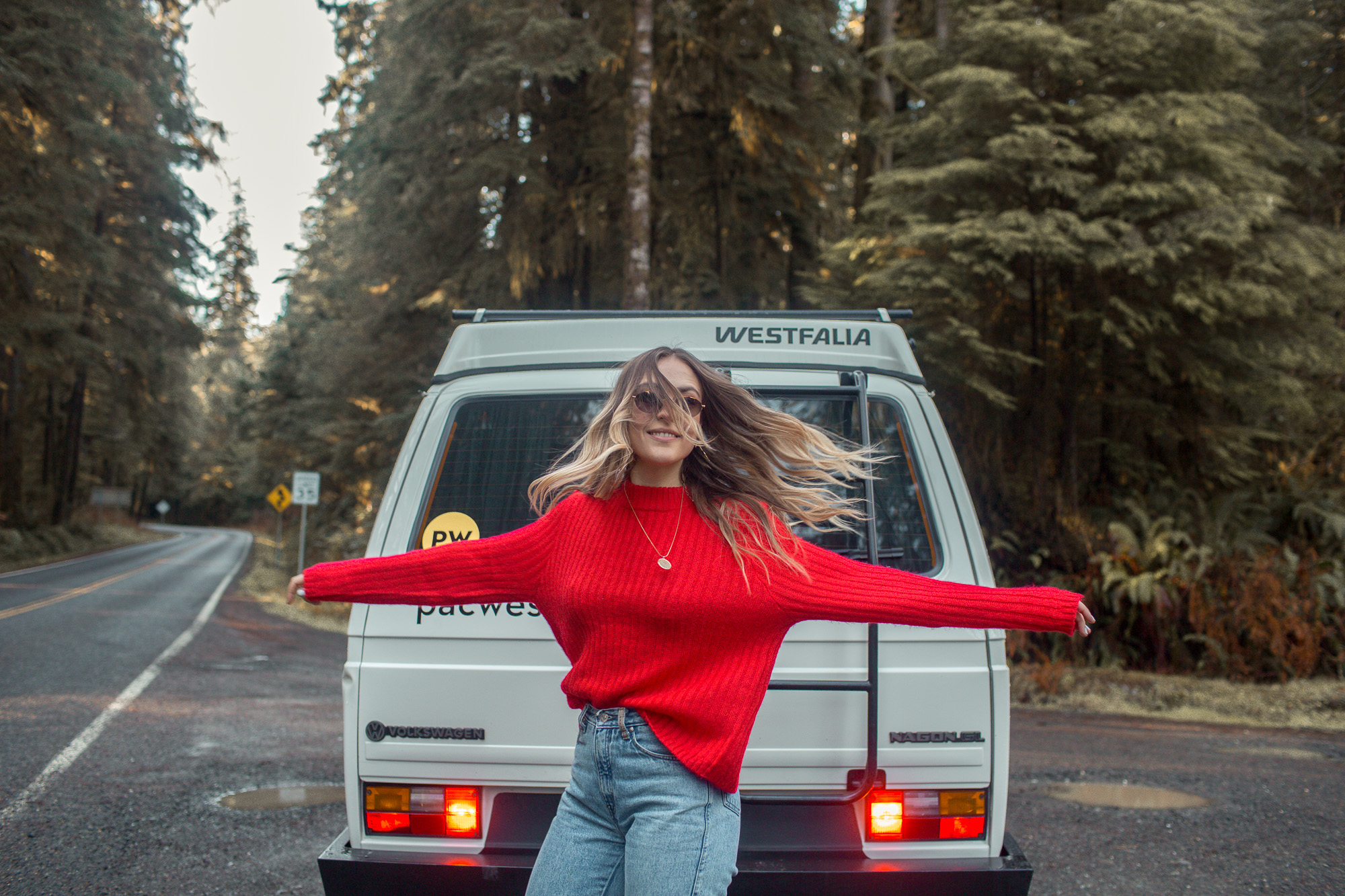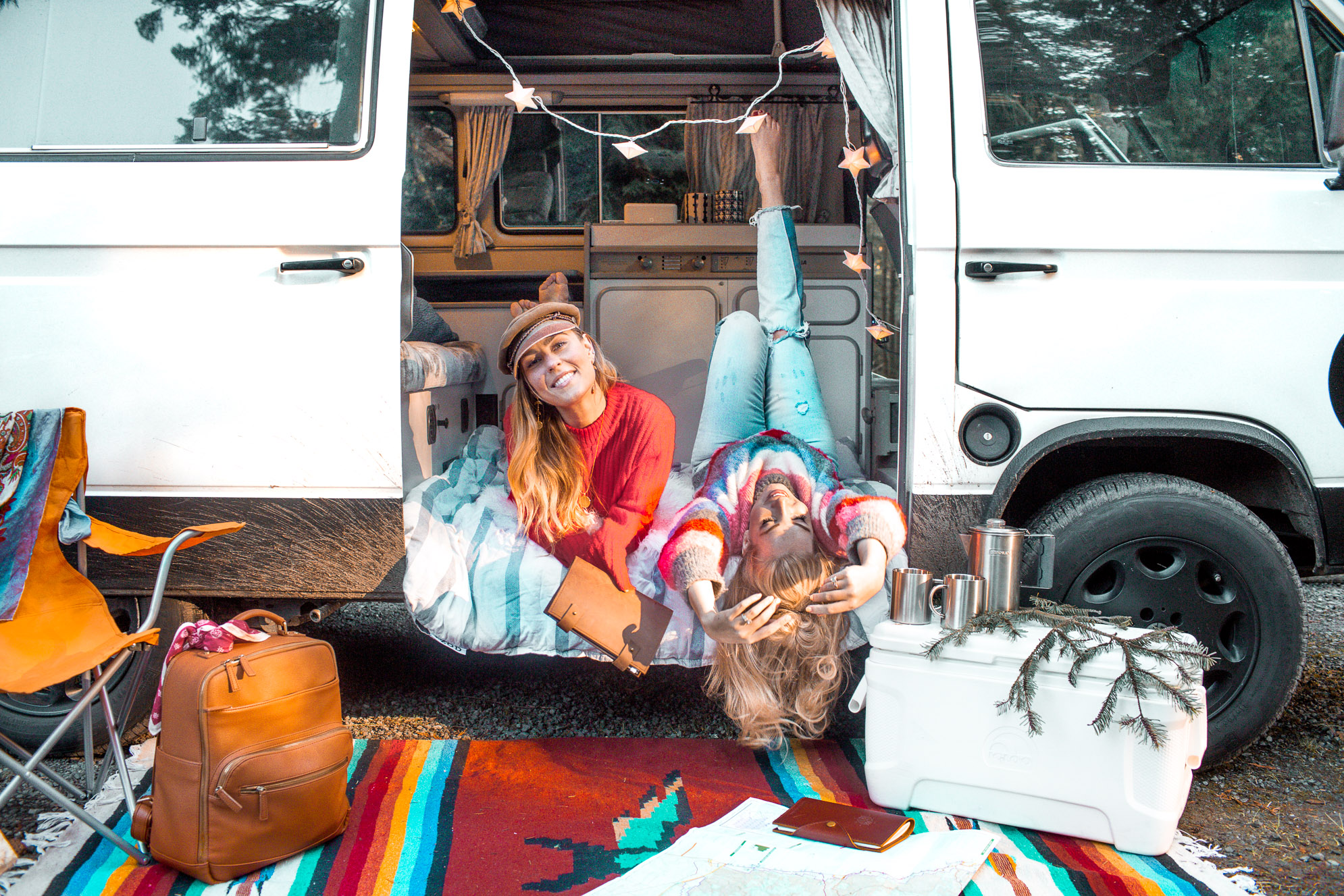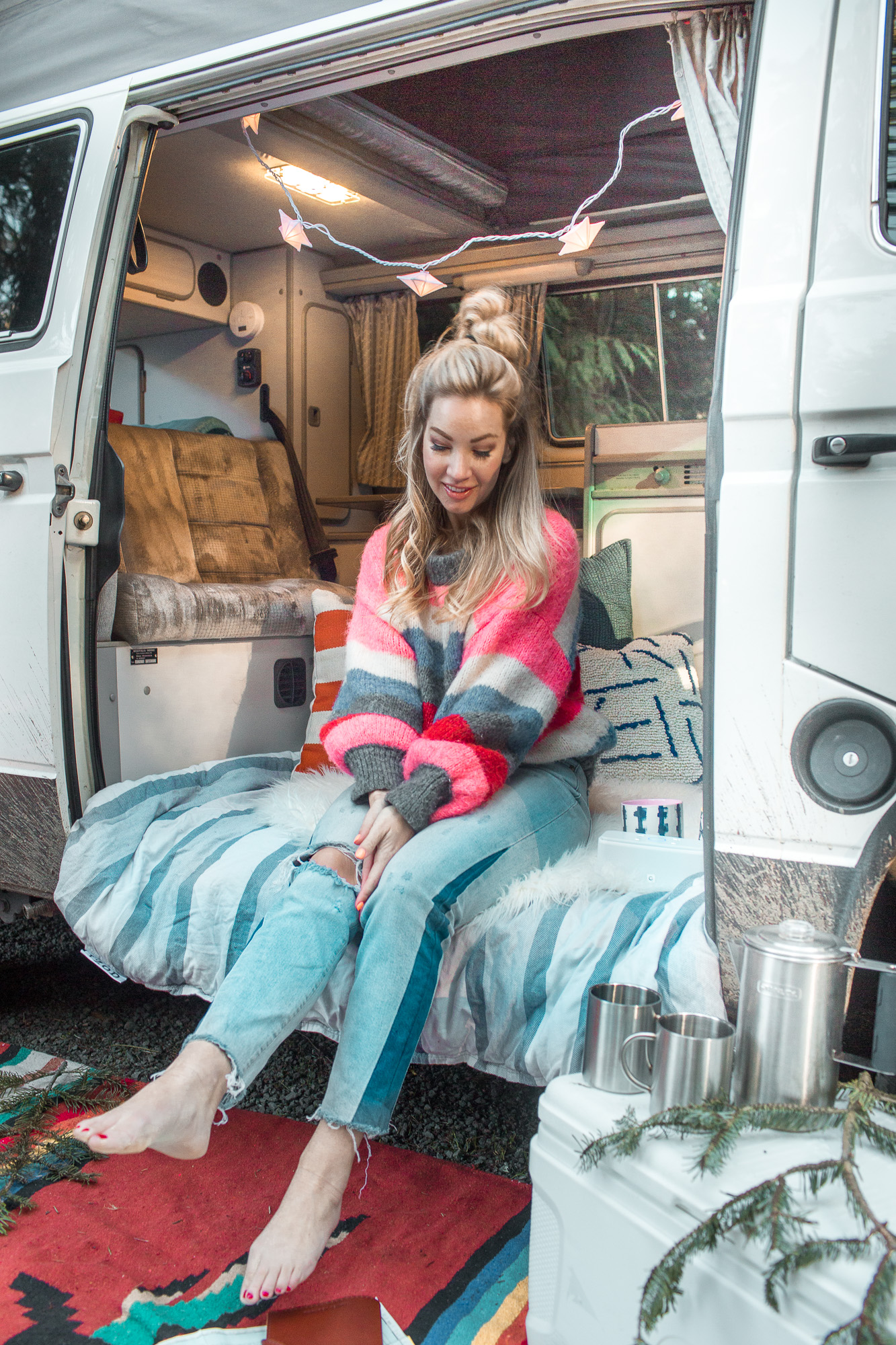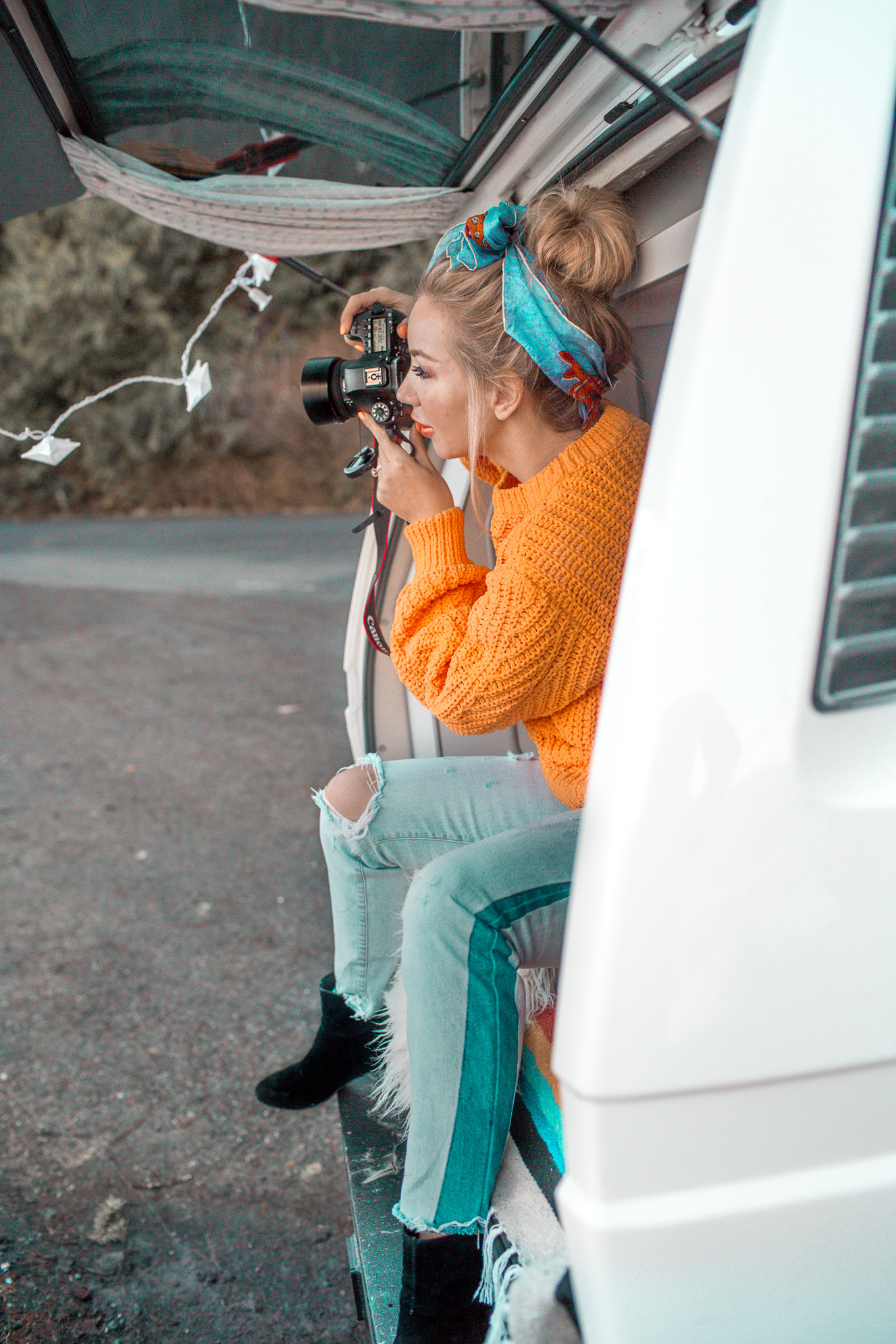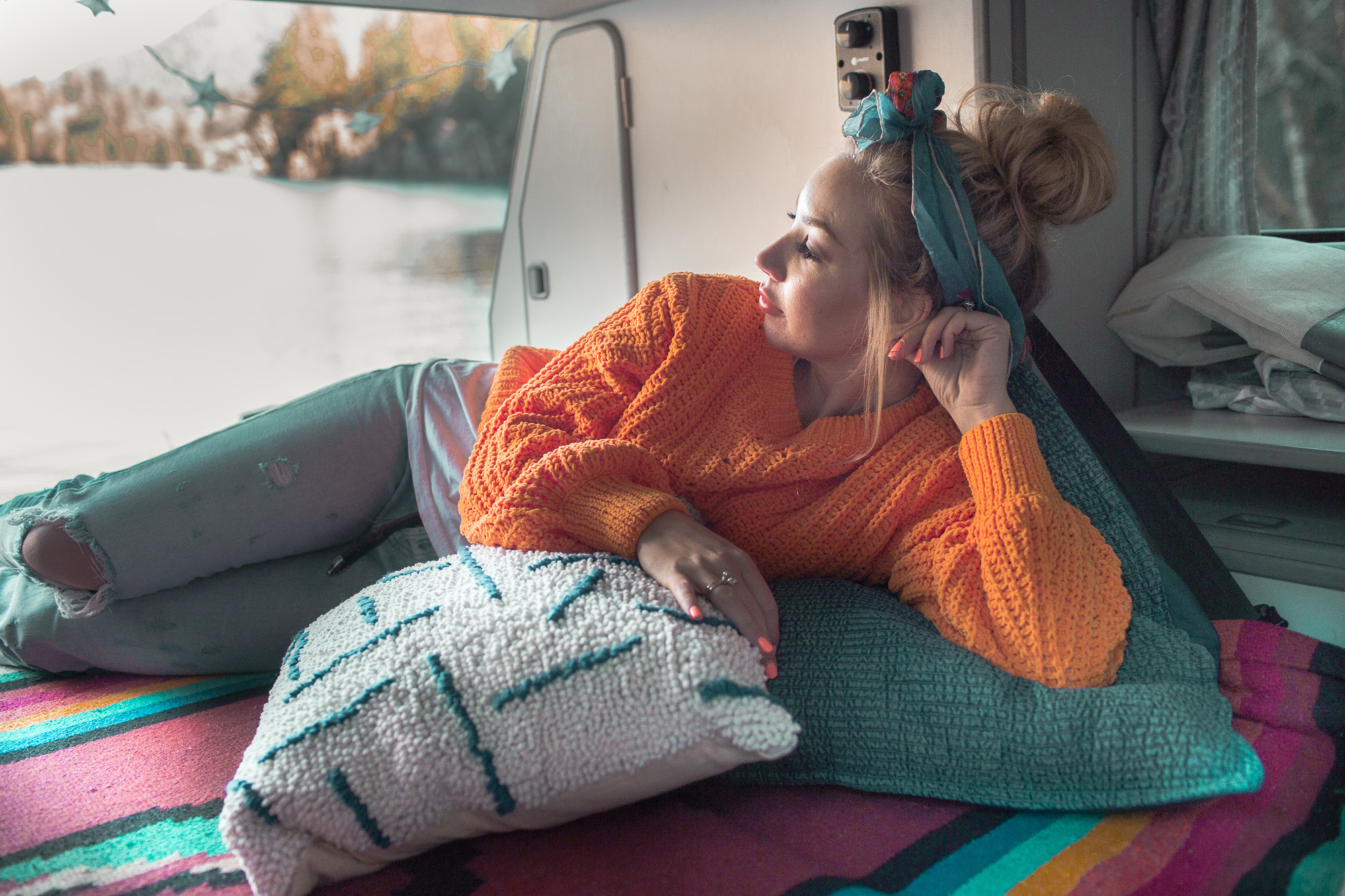 And here is one of the best parts.  After a few days roughing it living the #VanLife, PacWesty has a wonderful partnership with Kimpton Hotel Vintage Seattle (one of my faves in all of Seattle) where you can get pampered a little bit.  Let me tell you, when we rolled in late at night into that warm room, the bottle of champagne and fluffy bathrobes were some sights for sore eyes!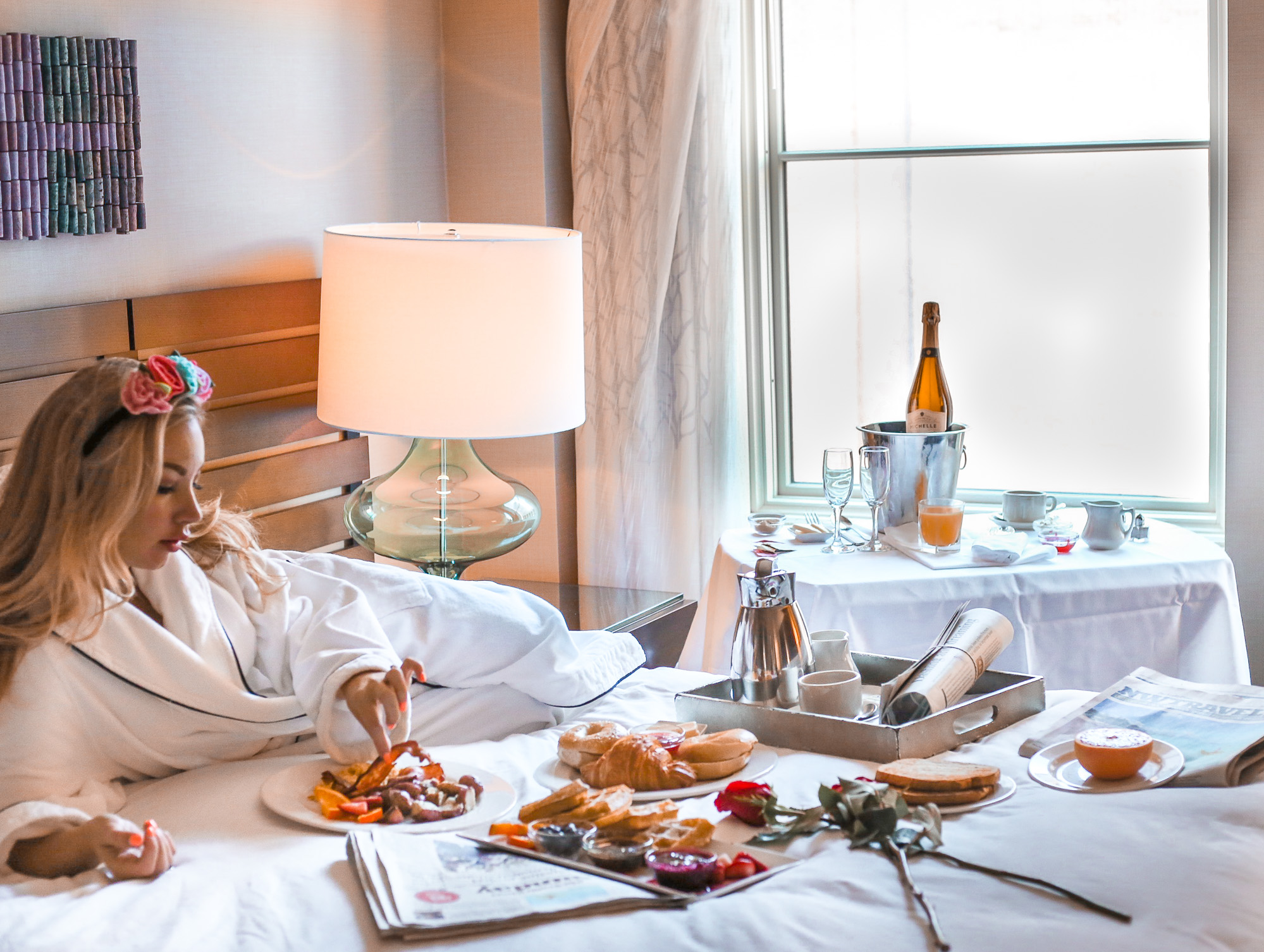 The hotel staff was amazing. They knew we had been on the PacWesty adventure and in our room they had THE CUTEST little welcome gift with travel journals, a face mask, the champagne, and a cheese platter.  They were completely amazing and I highly recommend book ending your PacWesty adventure with a stay there.  TRUST me you will want that hot bath, the robe, and all those pillows after your adventuring.  Also we splurged on some room service from the hotel restaurant, Tulio, which was uhh-maze-ing.  A night in a hotel like this was the perfect opportunity to relax and reflect on the adventure that you just finished and remember the unforgettable sights that you saw.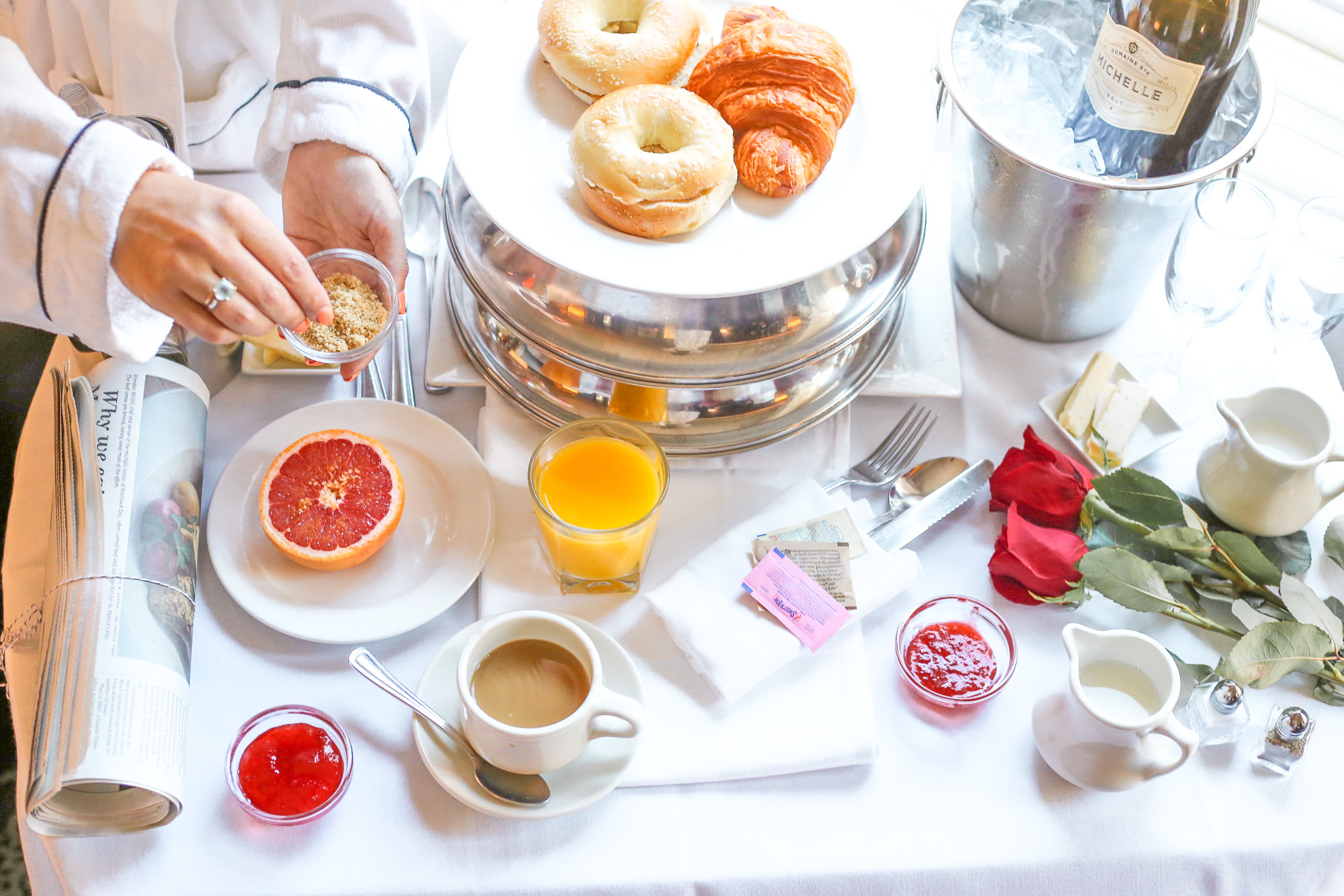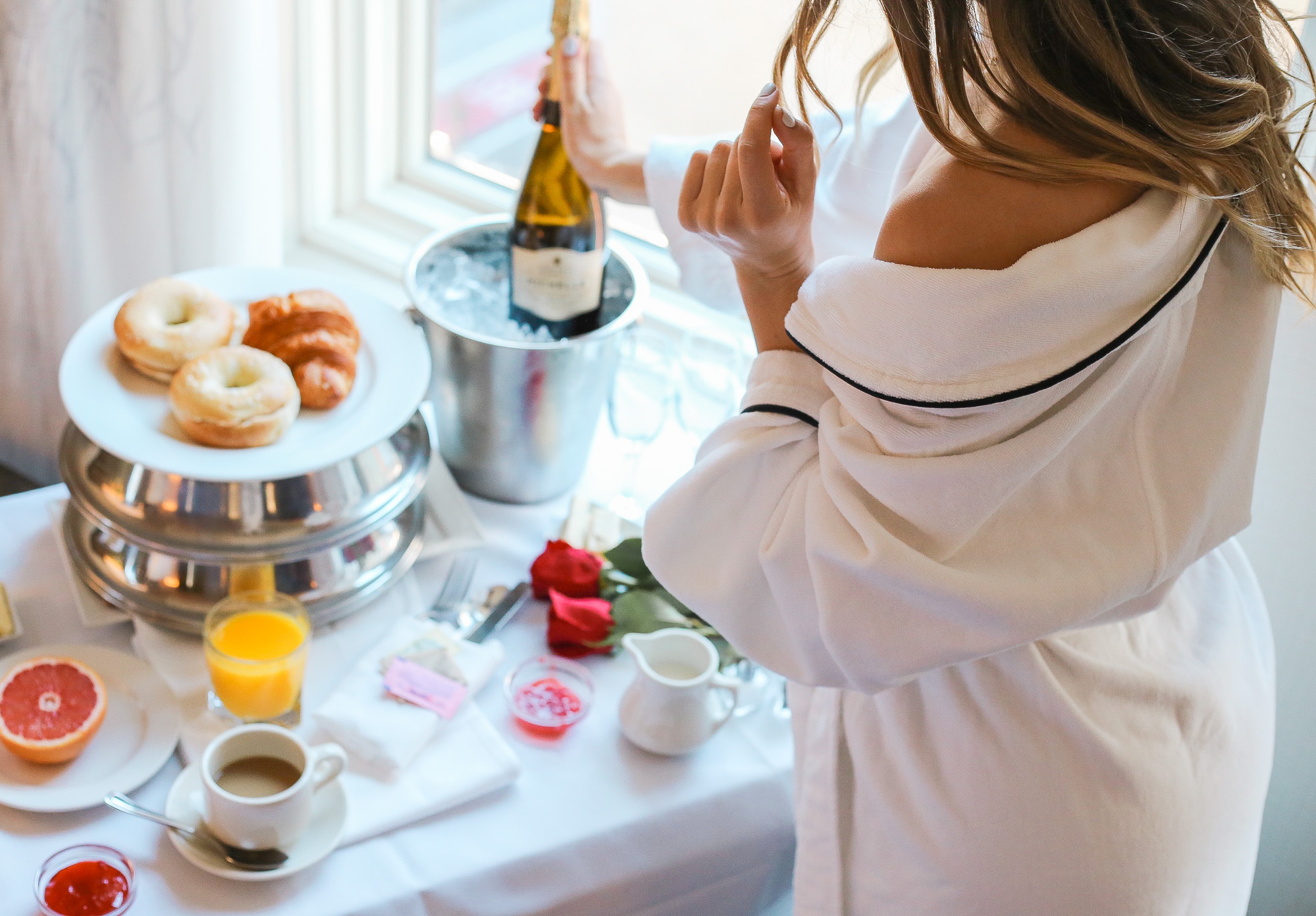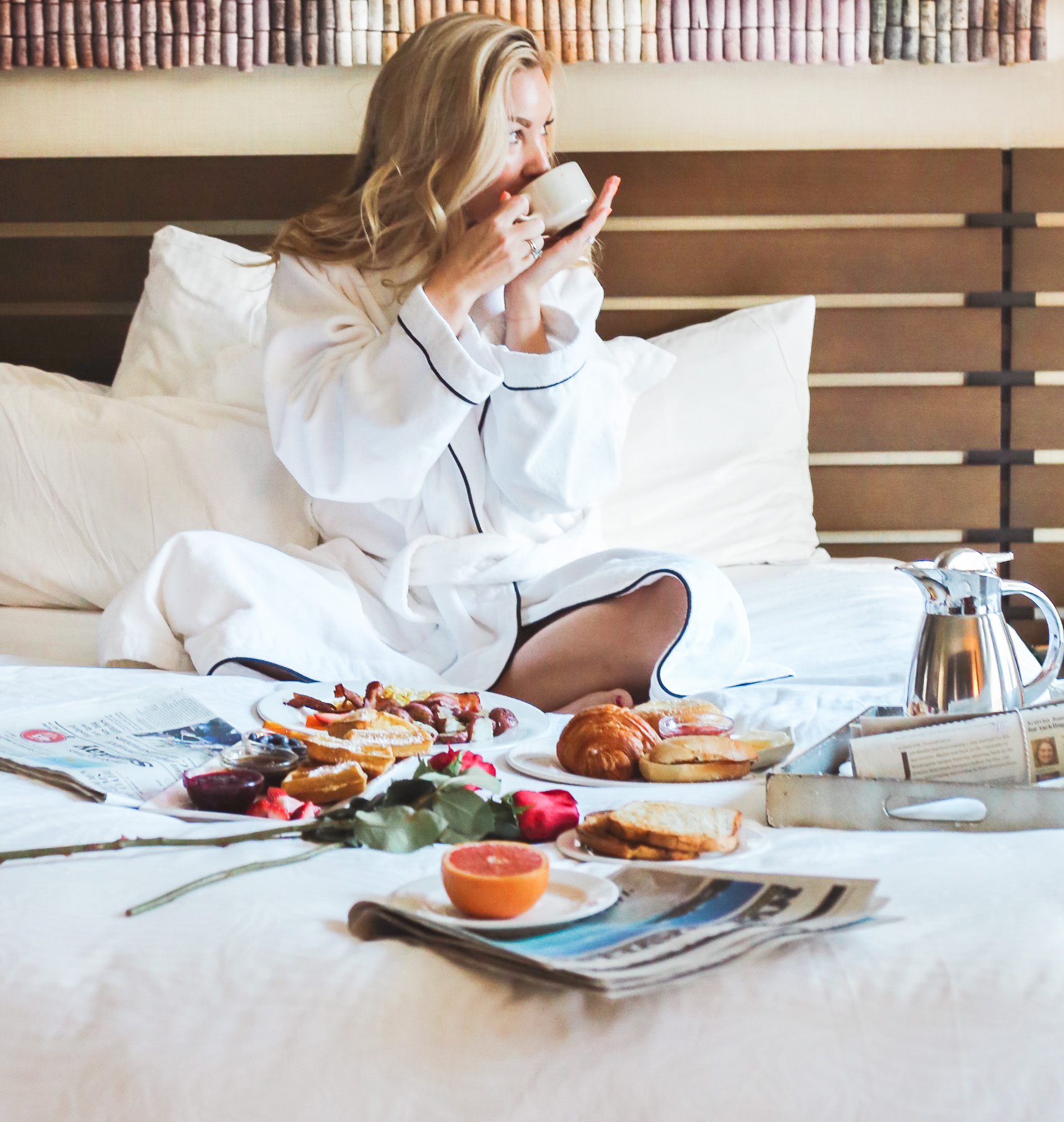 The Pacific Northwest is my home.  I've moved around a lot and have lived in a few different states, but Washington will always be "home." After living in Los Angeles for a few years, I frequently find myself yearning for that clear fresh air and the feeling of shade from those tall evergreen trees.  Being out on the Olympic Peninsula brings a certain feeling of freedom, and being surrounded by a forest that has been around forever grounds you to something real.  I find myself talking about the Pacific Northwest a lot, selling its beauty and adventure to my new friends out here, so after more than year of hype, I'm glad I got to take Aubre out there for the first time and give her a taste of what my home is like.  So if you start to feel like you need to recenter, refocus, and reconnect with nature (and if you want to see some dudes wearing flannels and beards without even a hint of irony) then take a trip up to the PNW.  Just make sure that your trip includes some flowers from Pike Place, a ferry ride, and a road trip in a decked out Westy.  #VanLife
P.S- I want to give a huge shoutout to my travel buddies! Talitha is an amazing photographer and shot all of the pictures from the road trip! And Aubre also blogged about this trip and made a rad playlist you can listen to on your own adventure!