Having never been to Scotland, one of the things I felt I HAD TO see on this trip was a "real life" abandoned castle. "Abandoned," I quickly learned, was essential to the experience I was seeking.  There are an abundance of castles to tour in Scotland. The more recognizable ones are definitely tourist destinations, outfitted with gift shops and maps, attracting tour buses full of people. We visited some of these more famous places and enjoyed the expertise of a tour guide raving about a castle's history, but after touring three castles I was still feeling my castle "itch" needing to be scratched.  And that's how we ended up finding this place – one of the most awe-inspiring places I have ever visited.  A true castle ruin dating back to approximately 1566 known, currently known as the TORWOOD CASTLE.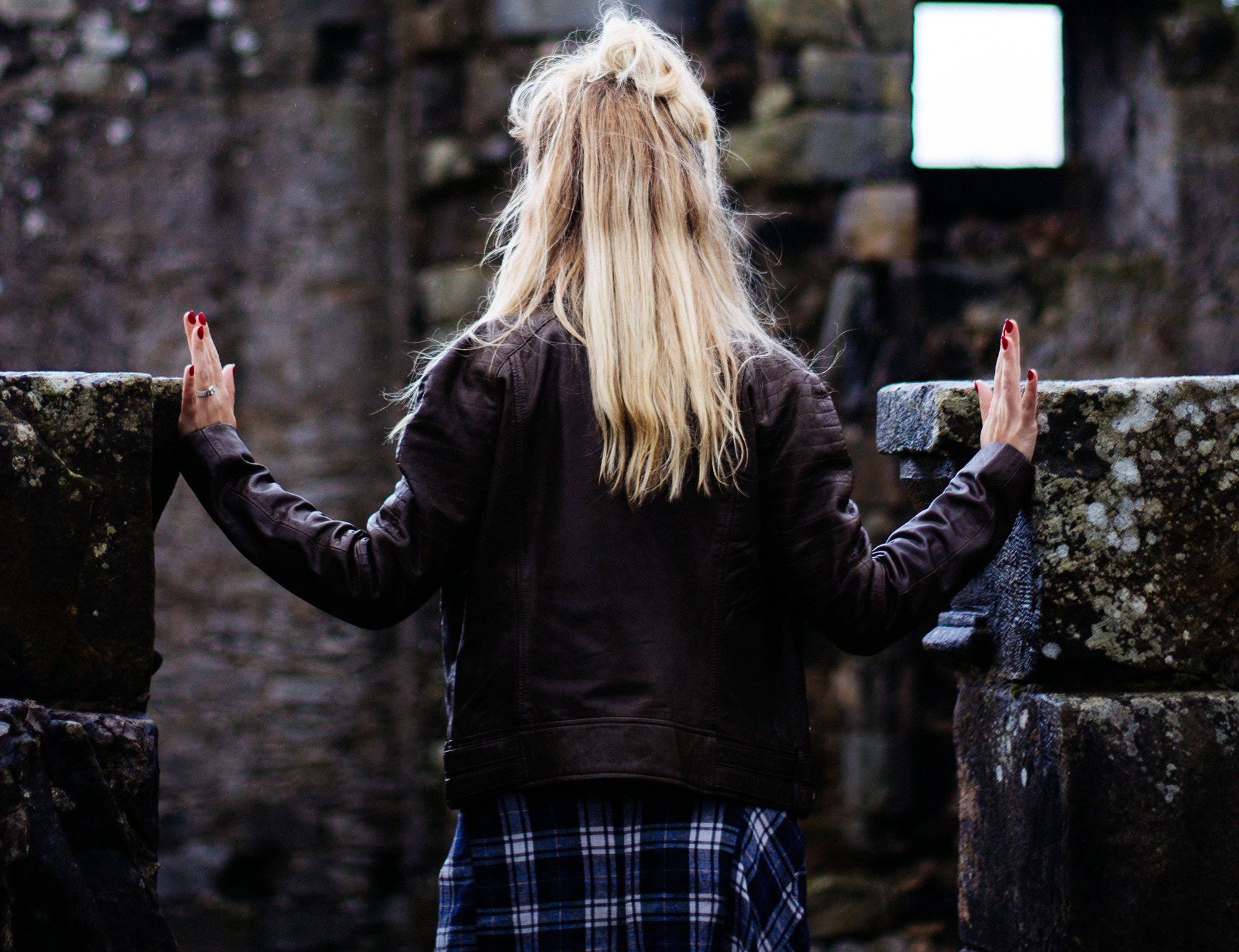 Wandering
After several hours of deep googling to figure out how to get to this place, we found ourselves trekking into a forest.  I was struck by how lonely it was.  There was clearly a story to be told, but the castle had long ago sealed its lips. Down a winding tree-lined path with overgrown brush grasses, a path finally opened up into a large meadow where castle ruins stood completely silent.  Walking through the ruins of what was once a beautiful and grand castle, on a windy and gloomy October afternoon had me feeling all kinds of tingles.  Wandering through each room and imagining who slept there, what they were thinking when they laid their head down at night – what this place looked like in it's true glory.  Without a tourist within a hundred miles, I felt myself connecting with the inhabitants, long gone from this incredible place.  If you want to venture off and find this place as well, directions on how to find this place are at the bottom of this post.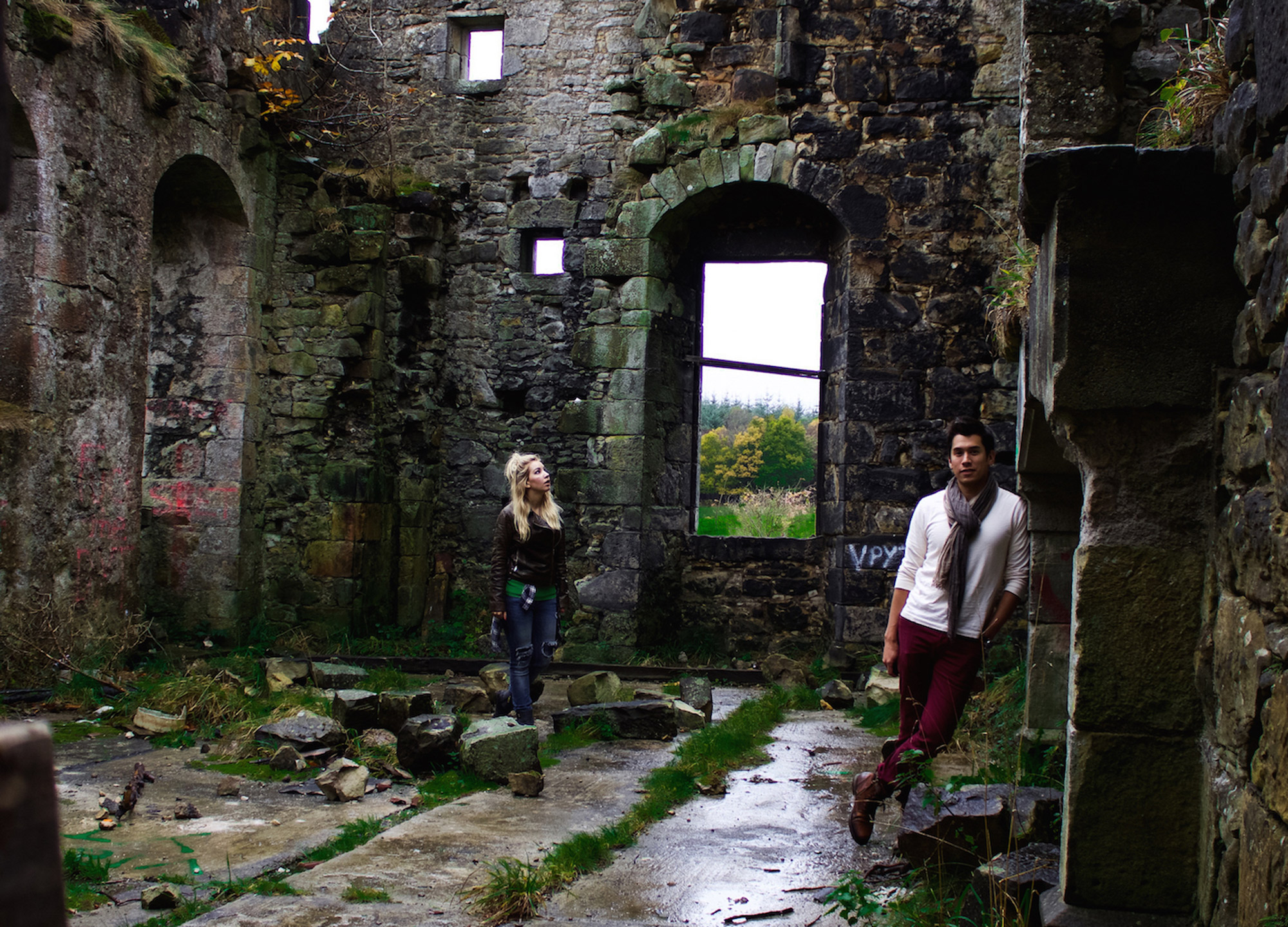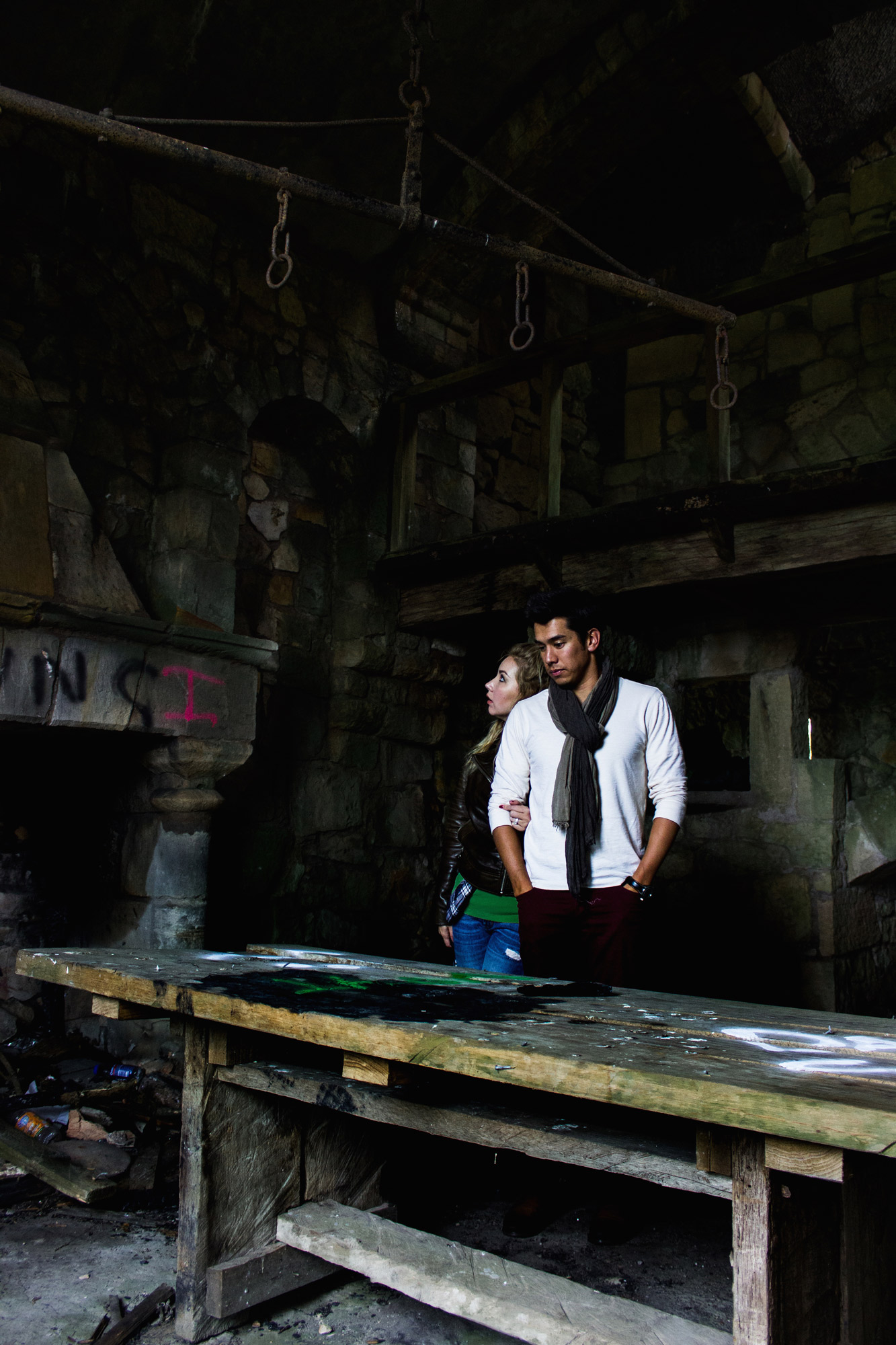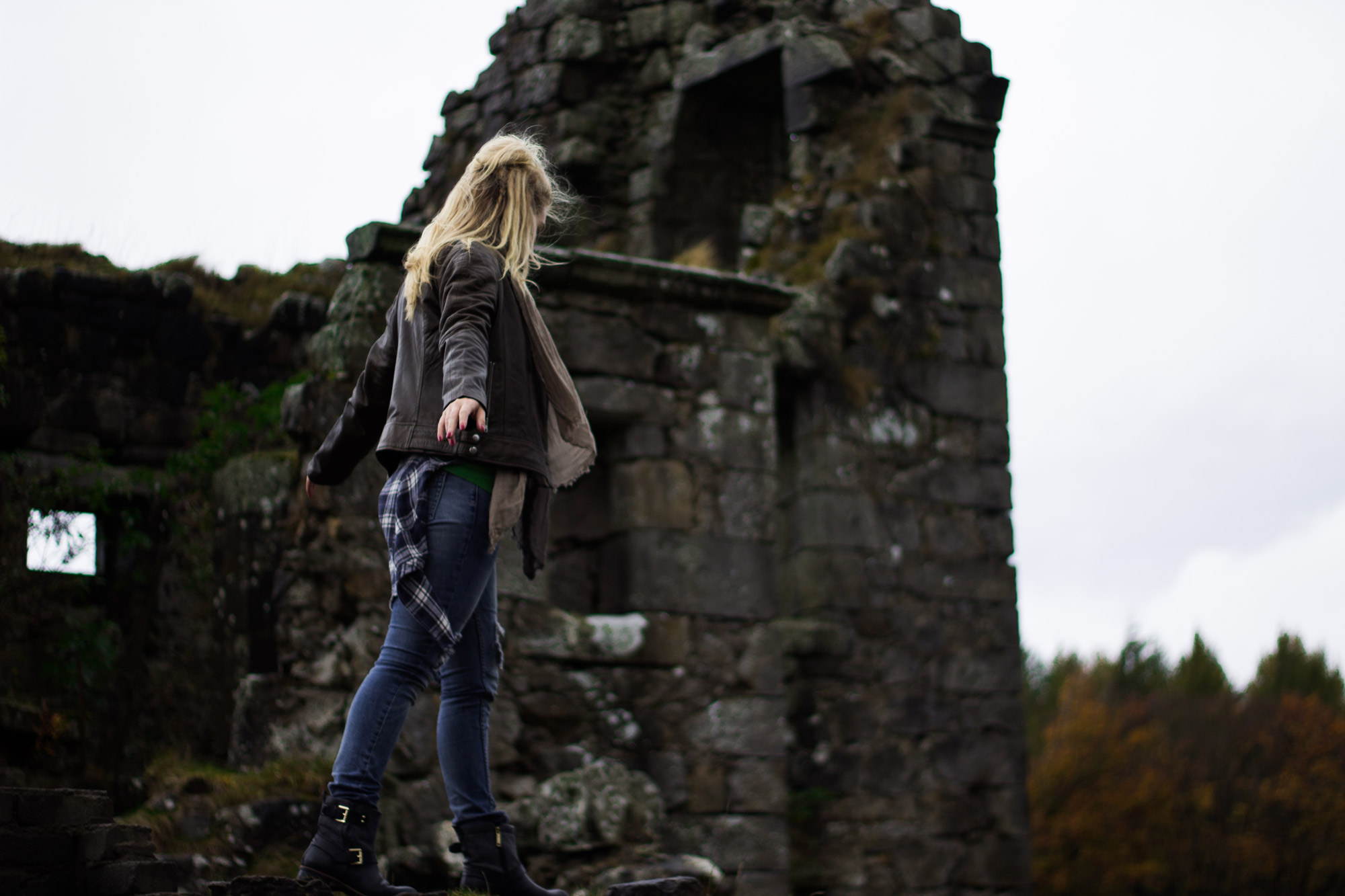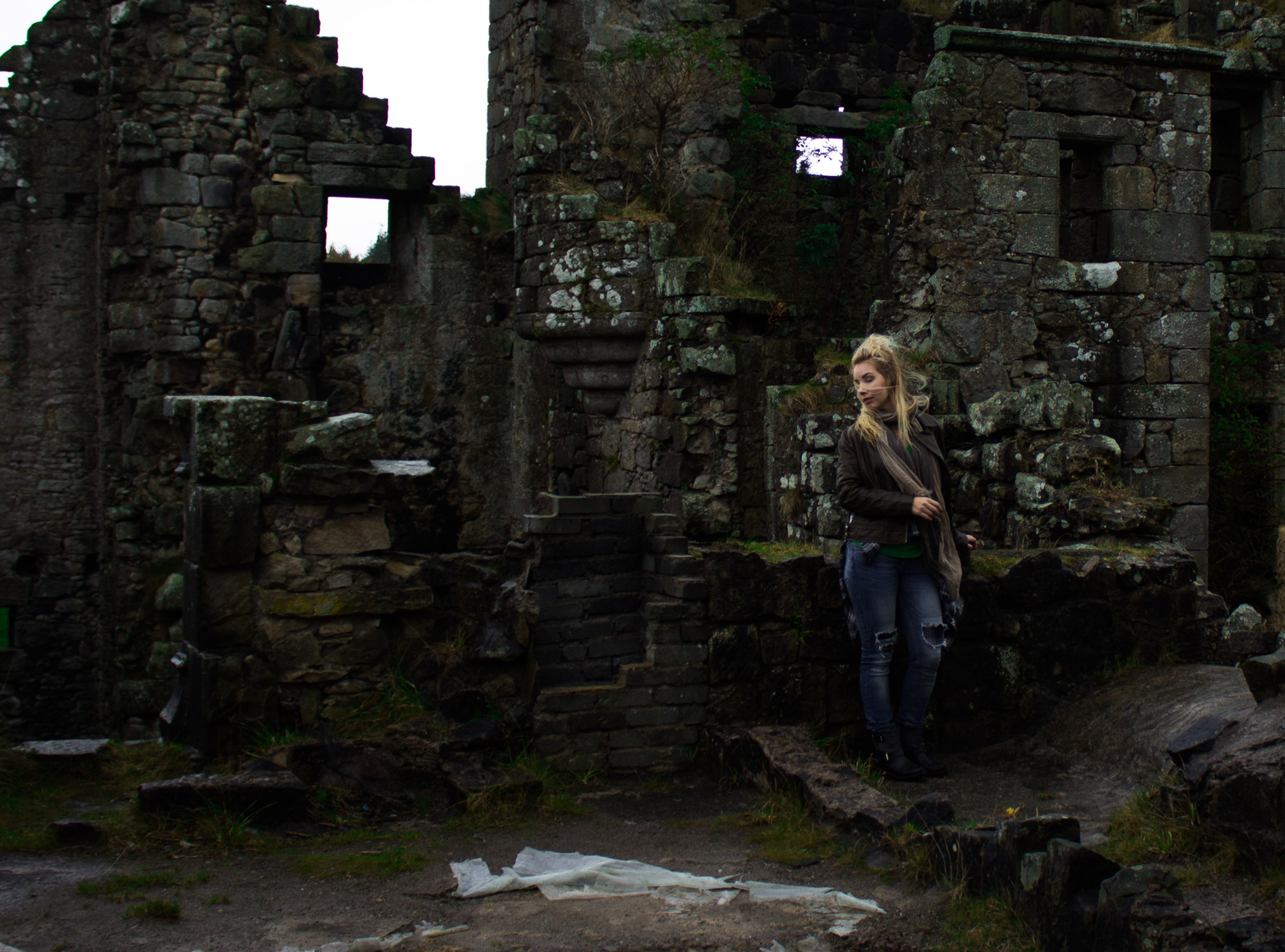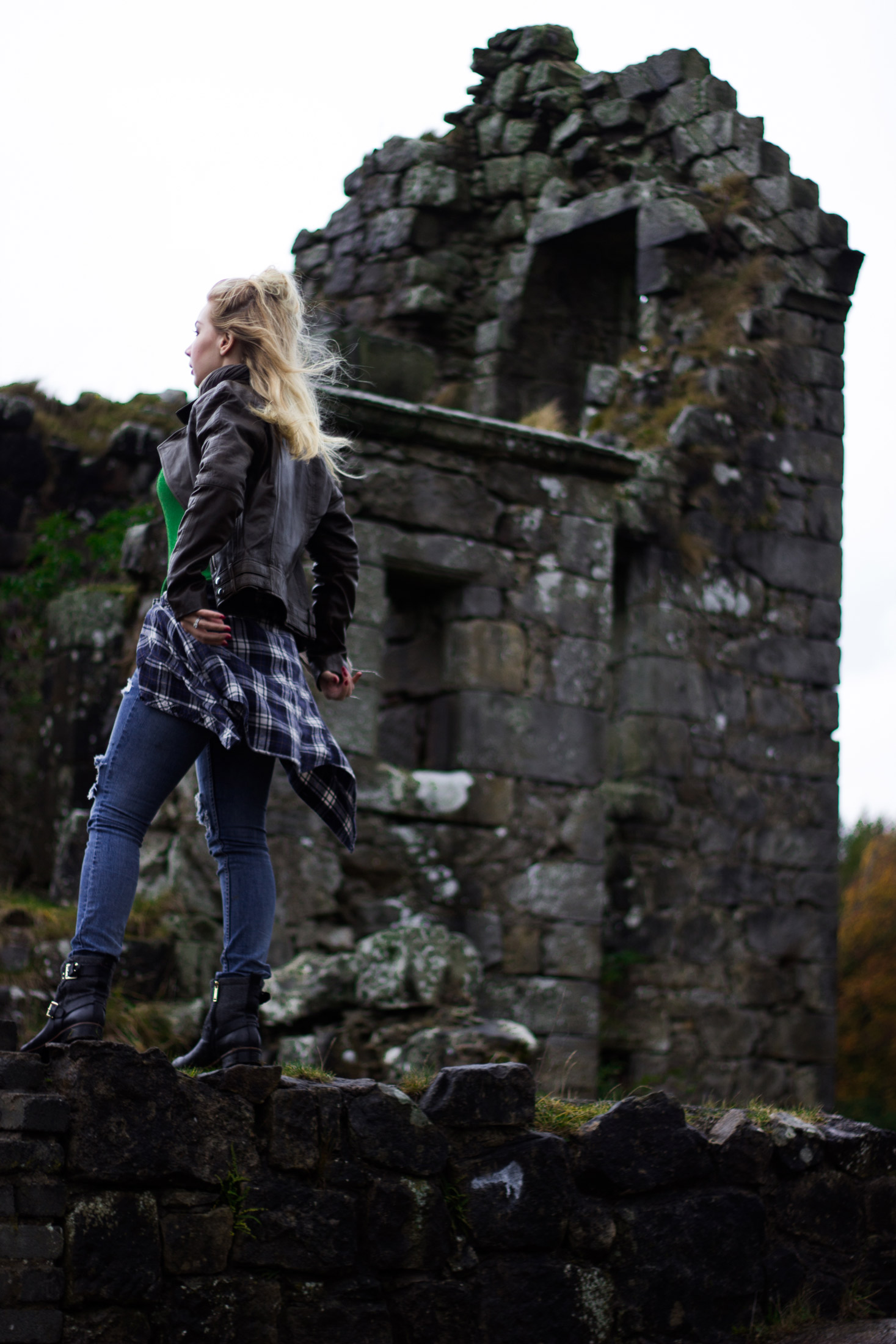 The adventure lasted well beyond the few hours I spent there, and into a deep dive into the history of Scotland's mysterious Toorwoodhead Castle. Unlike other castles in Scotland, no one knows about this one, and that makes it all the better. I found myself wondering who built this place, what happened to it, how old was it?
Wondering
After we left, I became obsessed with learning more about this place.  I had to know what stories were there.  I literally spent days researching, which  lead me to a book called, "The Castellated and Domestic Architecture of Scotland from the twelfth to the eighteenth centuries," 5 vols. (1887–92) written by David MacGibbon and Thomas Ross.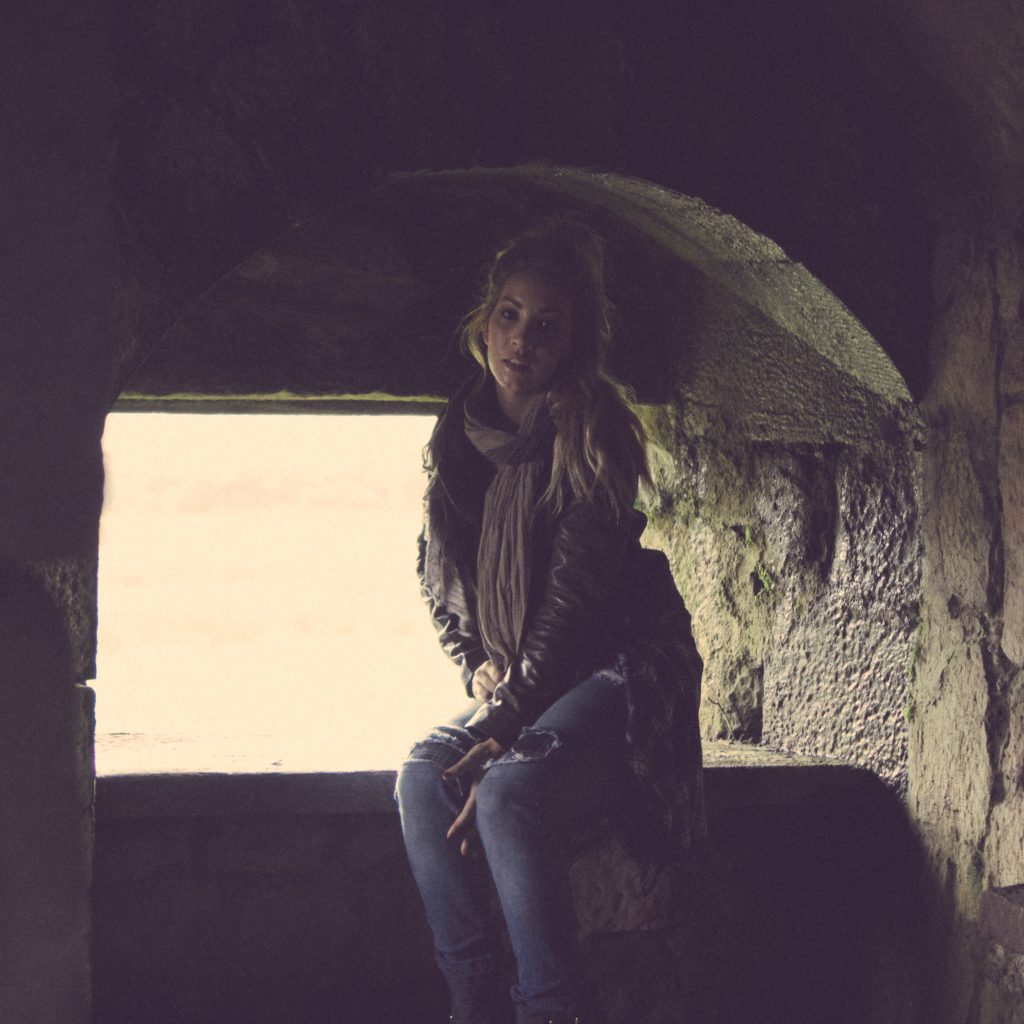 Within the five volumes that make up this book lie the design, structure, current position and floor plans of castles all over Scotland. Each and every castle was visited in person and sketched by hand. Here is the sketch they recorded of the Torwood ruins at the time of their visit sometime during the 1880's.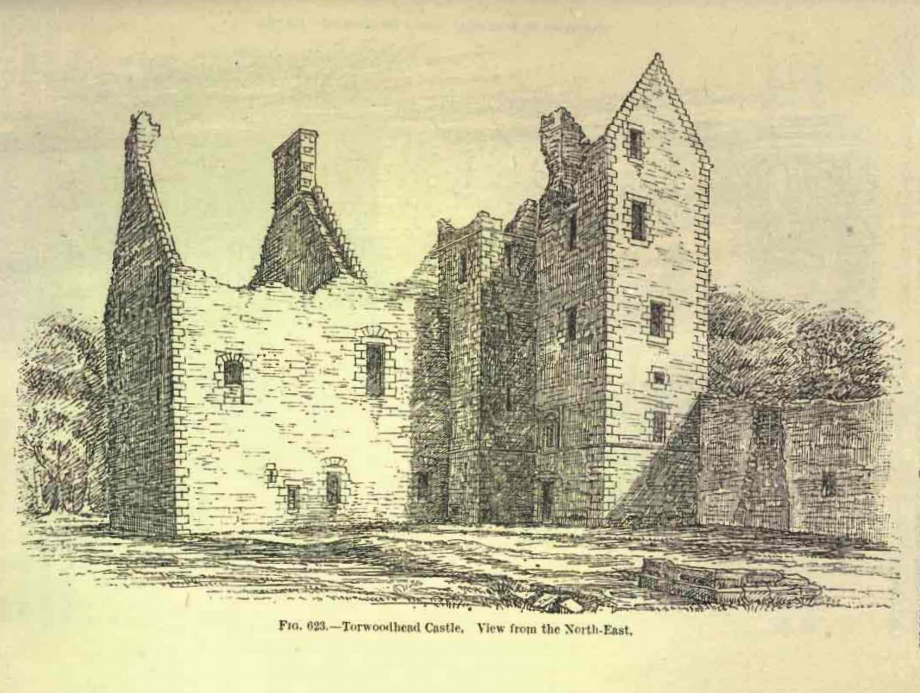 According to their record, "The history of Torwoodhead is obscure. It belonged to the Baillies of Castlecary, one of whom became Lord Forrester, by the resignation in his favour of Lord Forrester (created 1633), whose daughter Baillie had married. It is now the property of Colonel Dundas of Carronhall." -pg164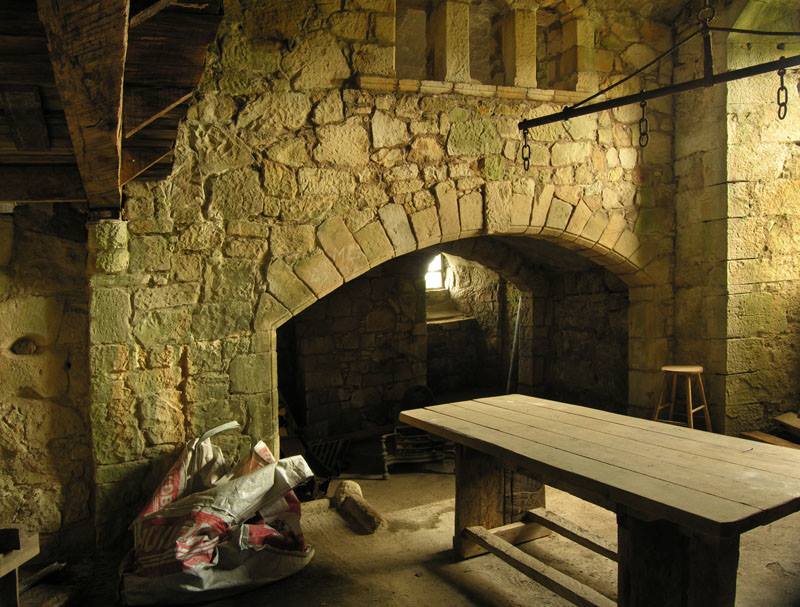 I left the castle that day feeling sad, for within the moss-covered walls were the stories of warring clans and feuding rulers, proud houses with crests and armor, the long-dormant love of lords and ladies, forever lost to the rain and the wind and the dirt.  But while I was there, I felt like I could almost hear the laughing in the great hall, or the whizzing arrows as I imagined clansmen protecting the hearth.  Away from the buzz of the gift shops and the guided tours, the lost castles have more stories to tell.
If you want to hear them for yourselves, here is how you get there:
From Larbert, take the Falkirk-Stirling highway approximately 2 miles toward Stirling. Turn left on the Glen Road, proceed up the hill approx. 3/10ths mile and turn left at a small green sign saying, Public Right of Way to Denovan 3 km. Torwood Castle is at the end of the lane. You'll need to park on the side of this little "street" and walk in (short 5-10.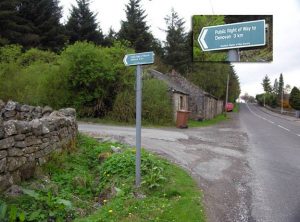 It's the Little Things:
Brown leather jacket by BB Dakota "Heely Dyed Leather Jacket"
Jeans by John Eshaya