Three Days in Malaysia to Rest, Reset, and Replenish!
Full of sushi, and with Japan in our rear-view mirror, we swung into Malaysia to check off another bucket list item – staying in an over-water bungalow!  And let me tell you, it is just as much of a dream as it seems on Pinterest.
After eight days and four cities in Japan, this visit was intended to be more of a relax, rest, eat and enjoy kind of stop, especially with India still to come(!).  We didn't do much in the way of sight-seeing (think more along the lines of unplugging and taking in the ocean views), however we did find time to explore one Malaysia's booming cities with its buzzing market.  The mix of relaxing in our bungalow, spending time on idyllic beaches and taking a trip to the city was nothing less than perfect.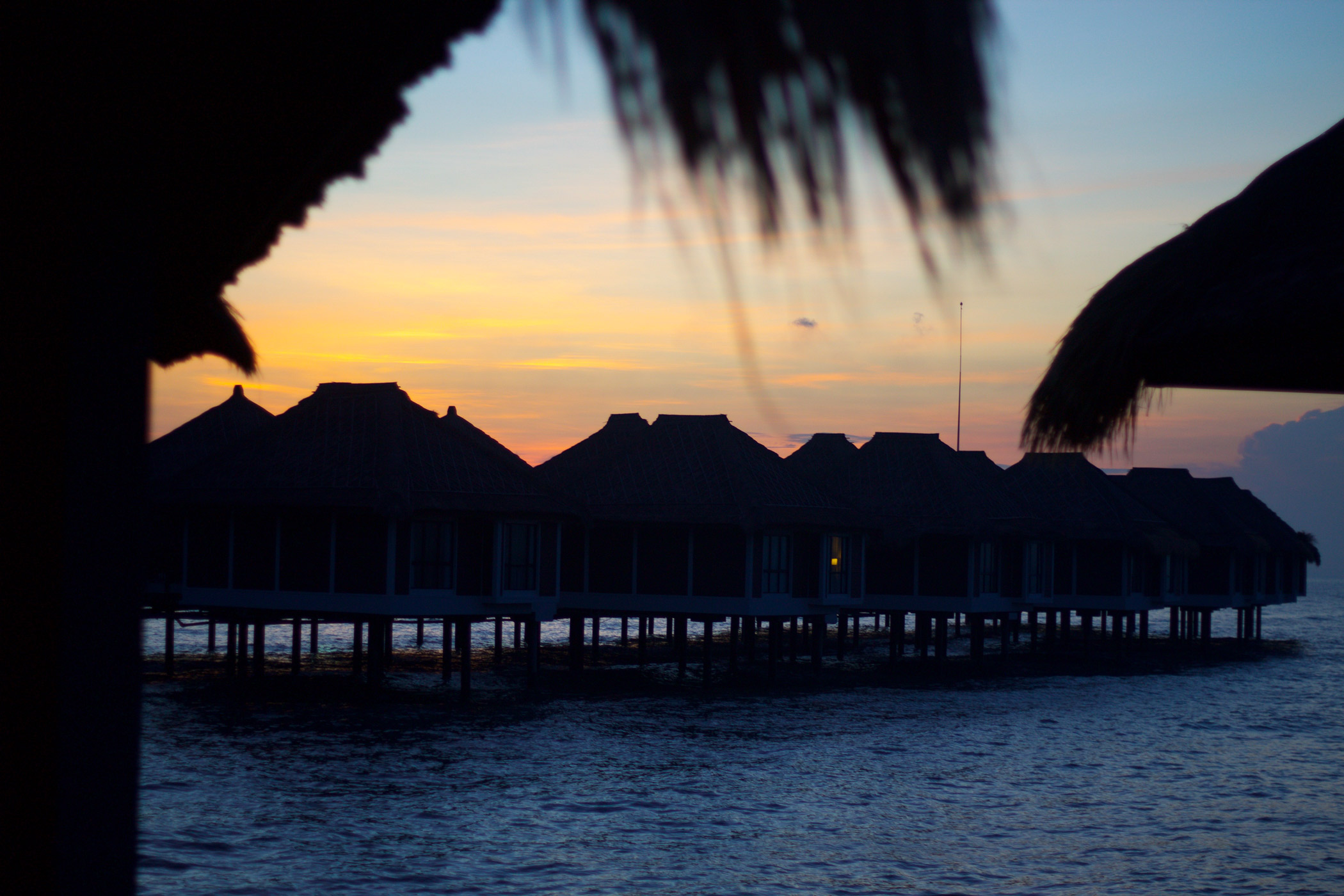 Like, how amazing is this view…
1. First Things First: Pool and Drinks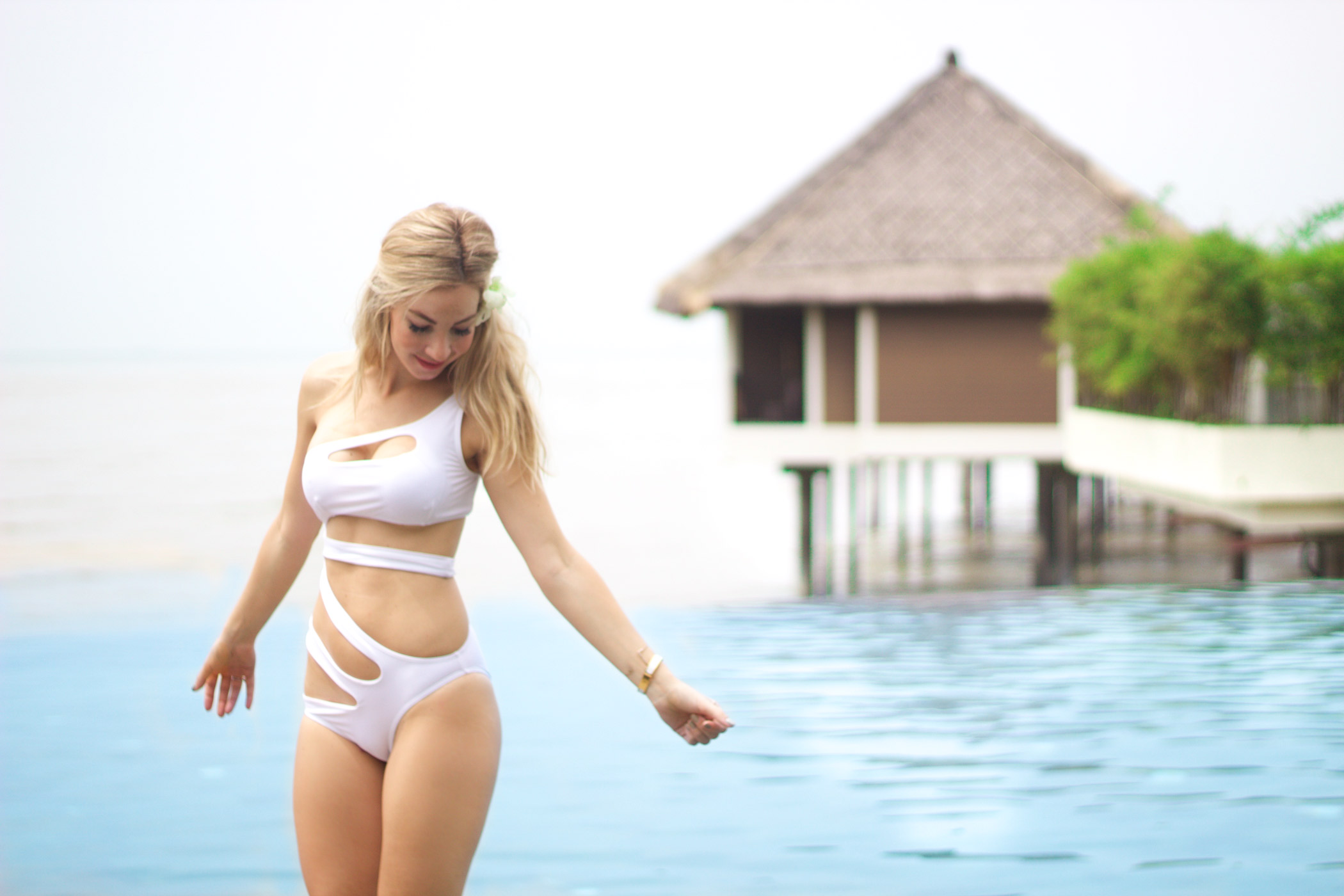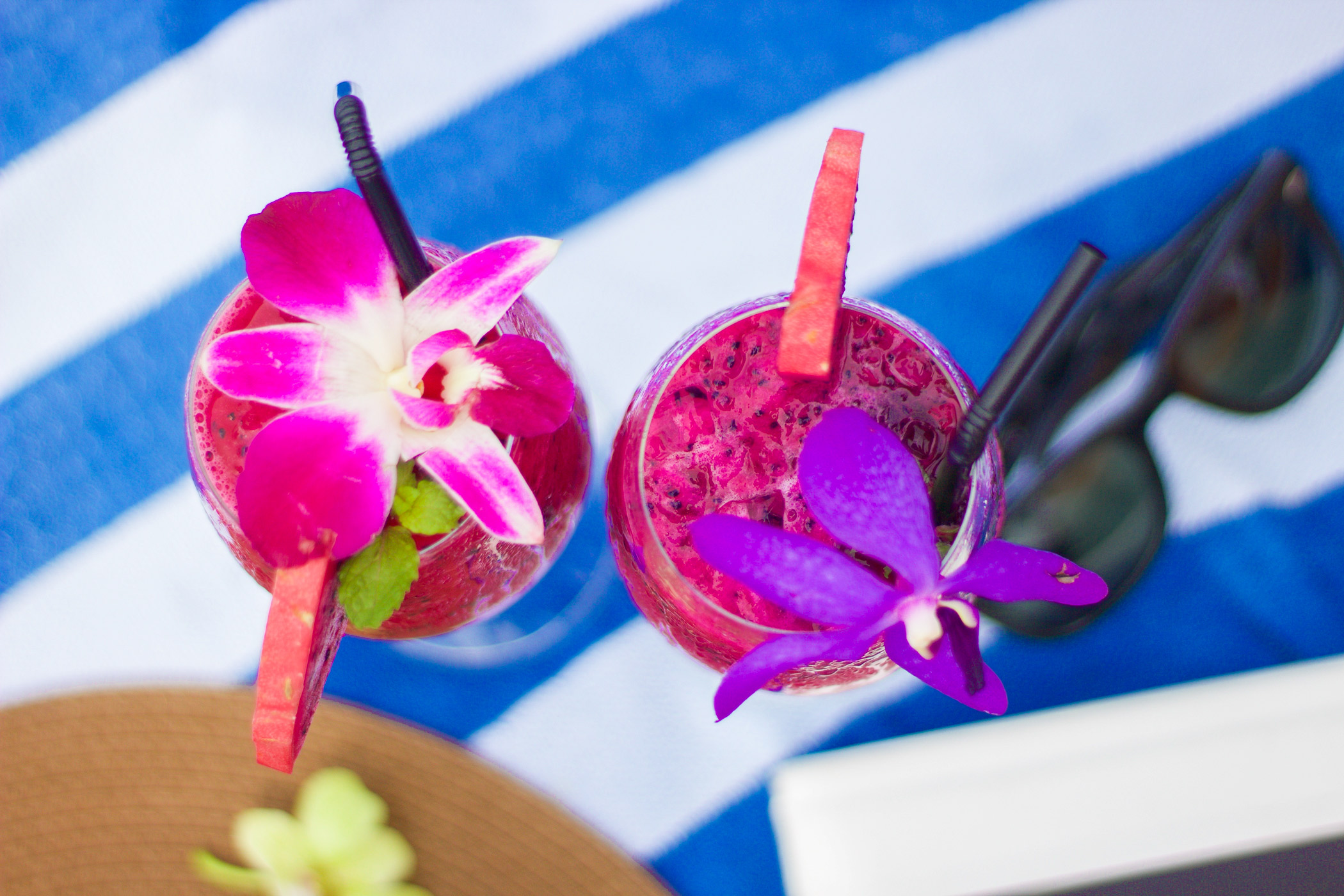 Dragon fruit margaritas…yes, please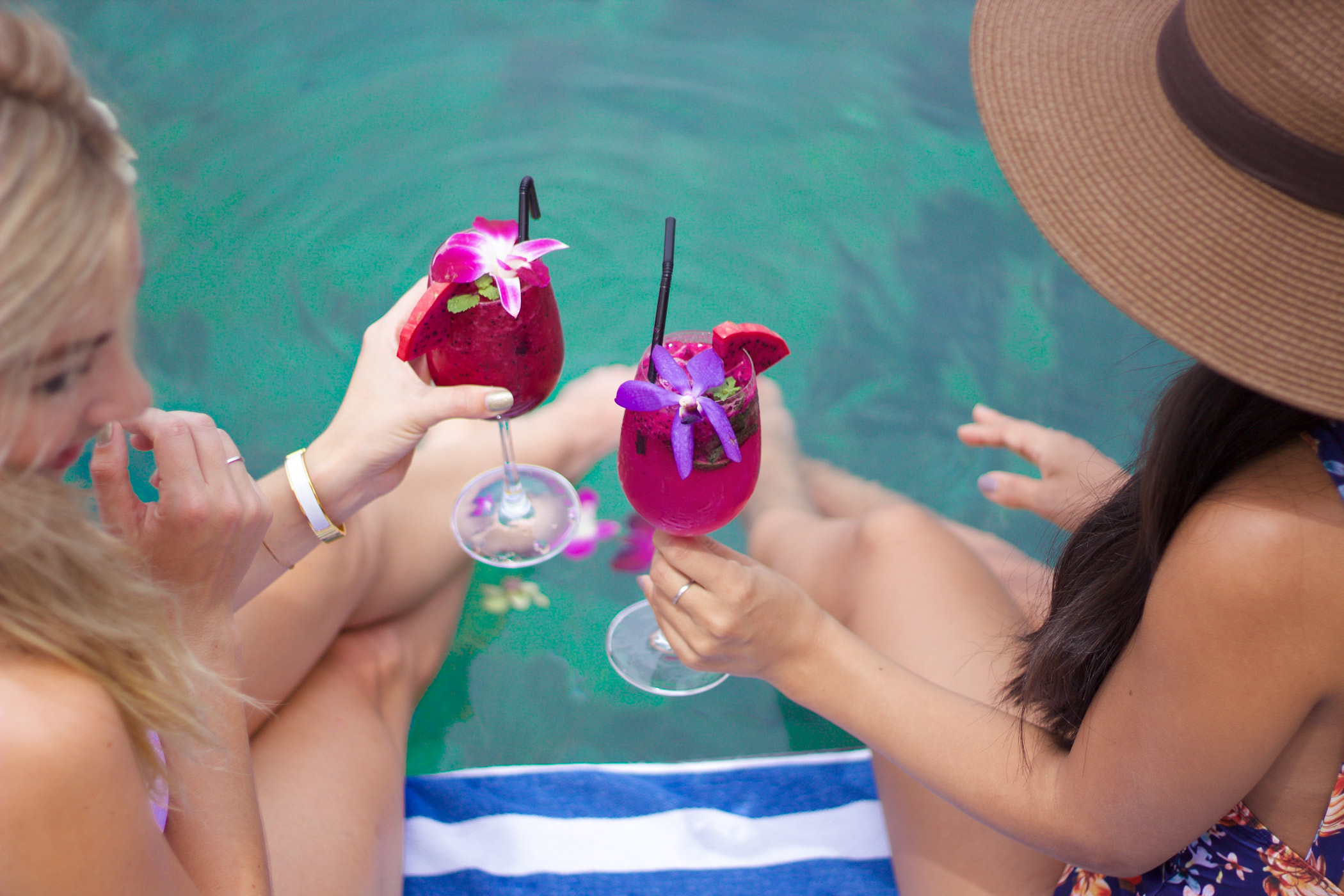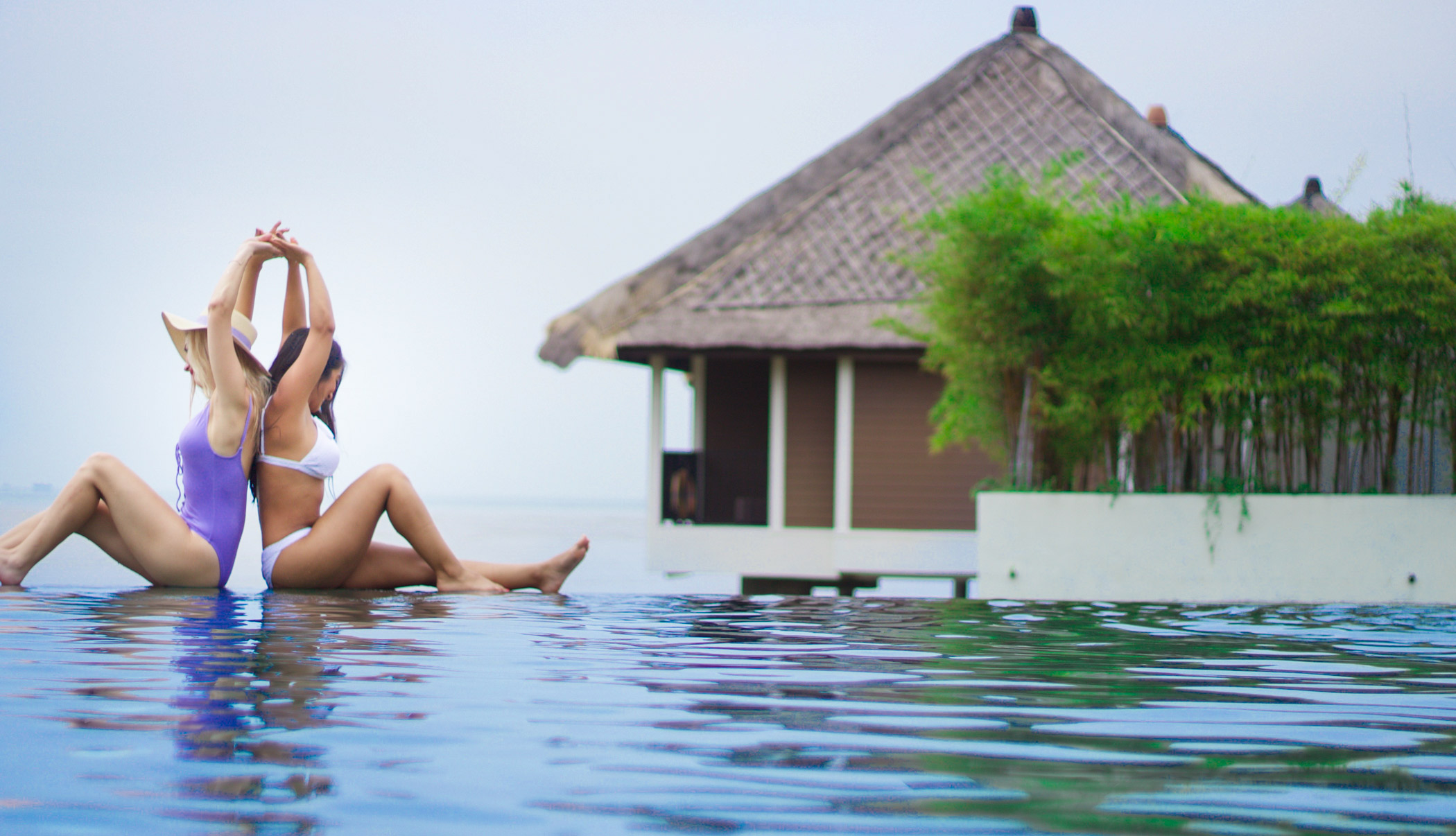 Infinity pool: check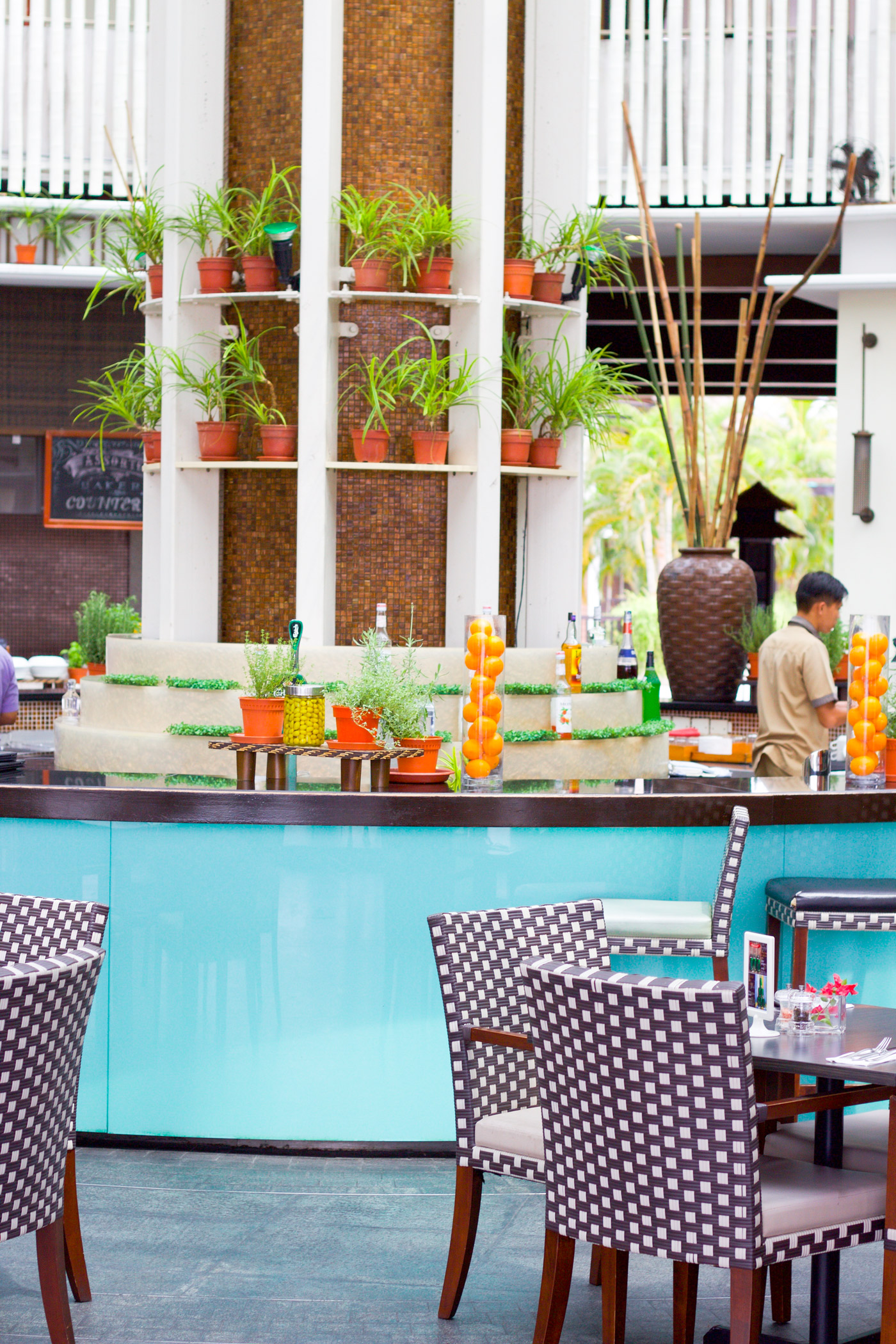 2. Get Out For a Bit: Markets in Kuala Lumpur
After our first full day in Malaysia, we decided to venture out and explore! We are fanatics of local markets and Julie and I both enjoy buying trinkets and souvenirs. We decided to visit one of the more popular but nearby markets in Kuala Lumpur. The market boasted an array of stands full of souvenirs from magnets and tote bags to stands full of beautiful orchids and mouth-watering dumplings.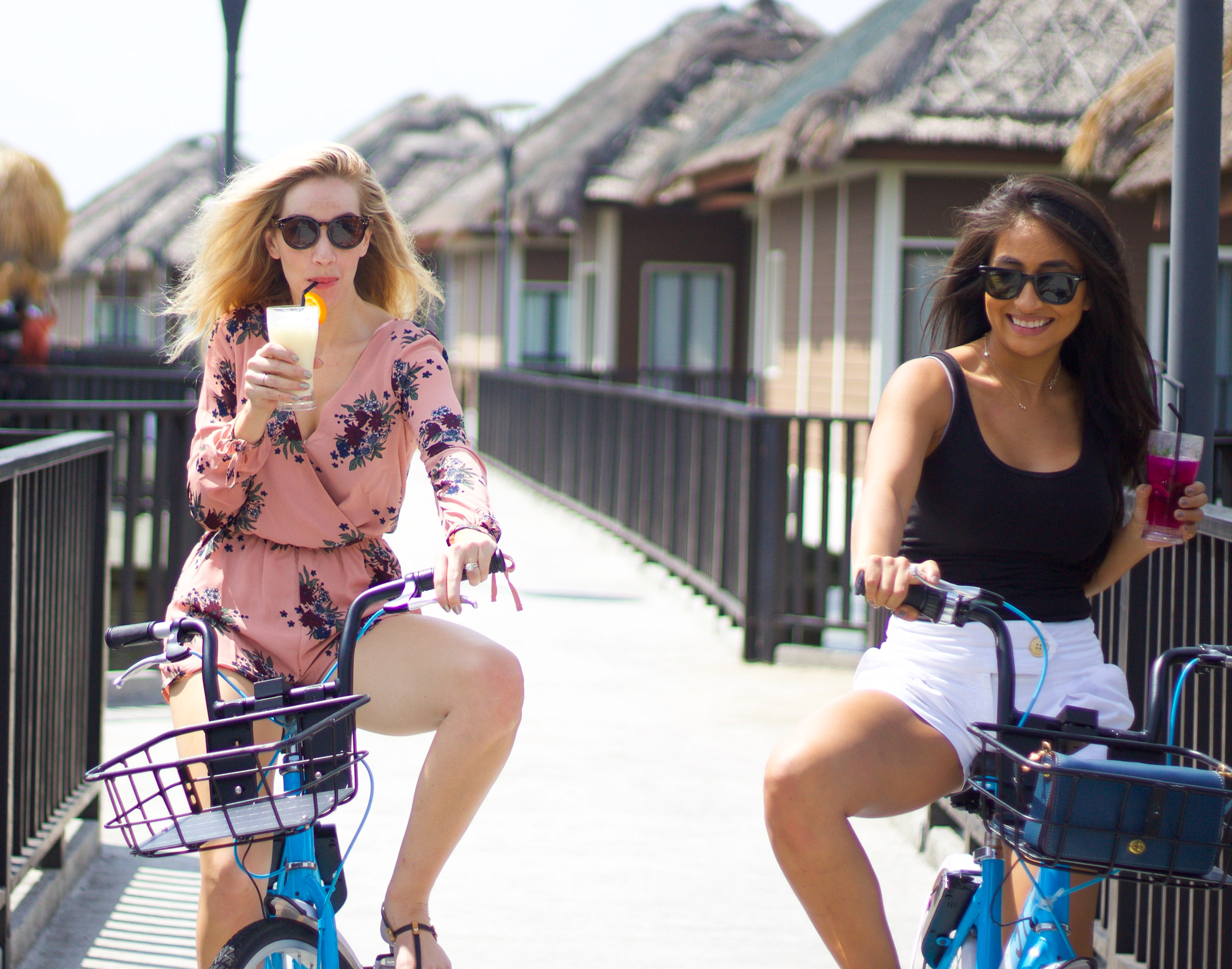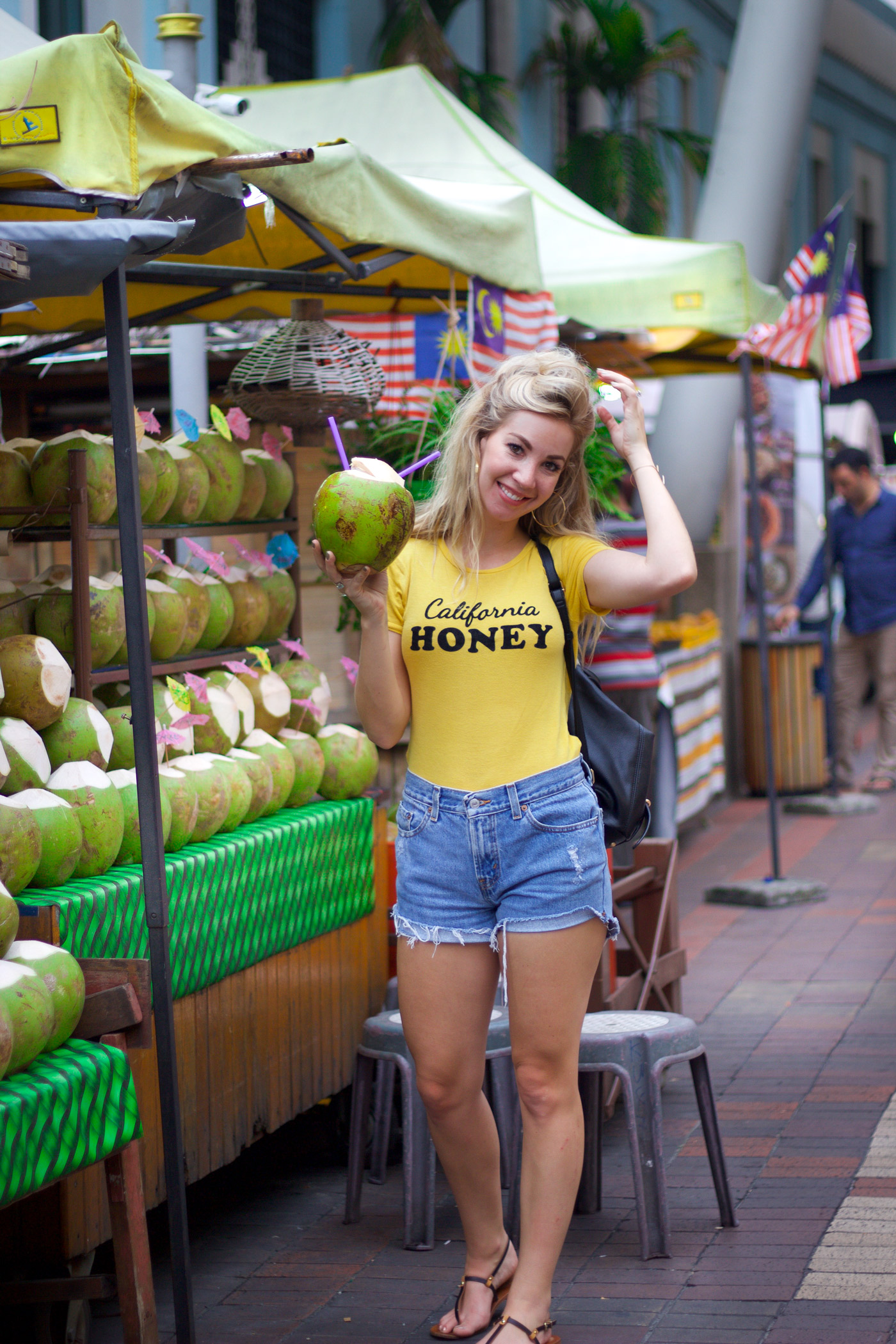 This coconut was exactly what the doctor ordered on a hot day in the market
3. Flowers + Bath = Bliss
There is something about tropical climates that make a girl feel fancy. This quick stop was intended for a nice reset before India, so the fact that the over water huts came with full amenities, white plush beds, and large beautiful bathrooms was exactly what we needed. Each bathroom came equipped with the most enchanting gorgeous tub situated with windows overlooking the Pacific Ocean (seriously). As if the views from the balcony or the infinity pool weren't enough! 🙂
Dare I say flower bath?!
I know, I know this is kind of ridiculous, but when your husband says "do you want to do one of those baths where they bring all of the flowers and champagne" your answer is always YES!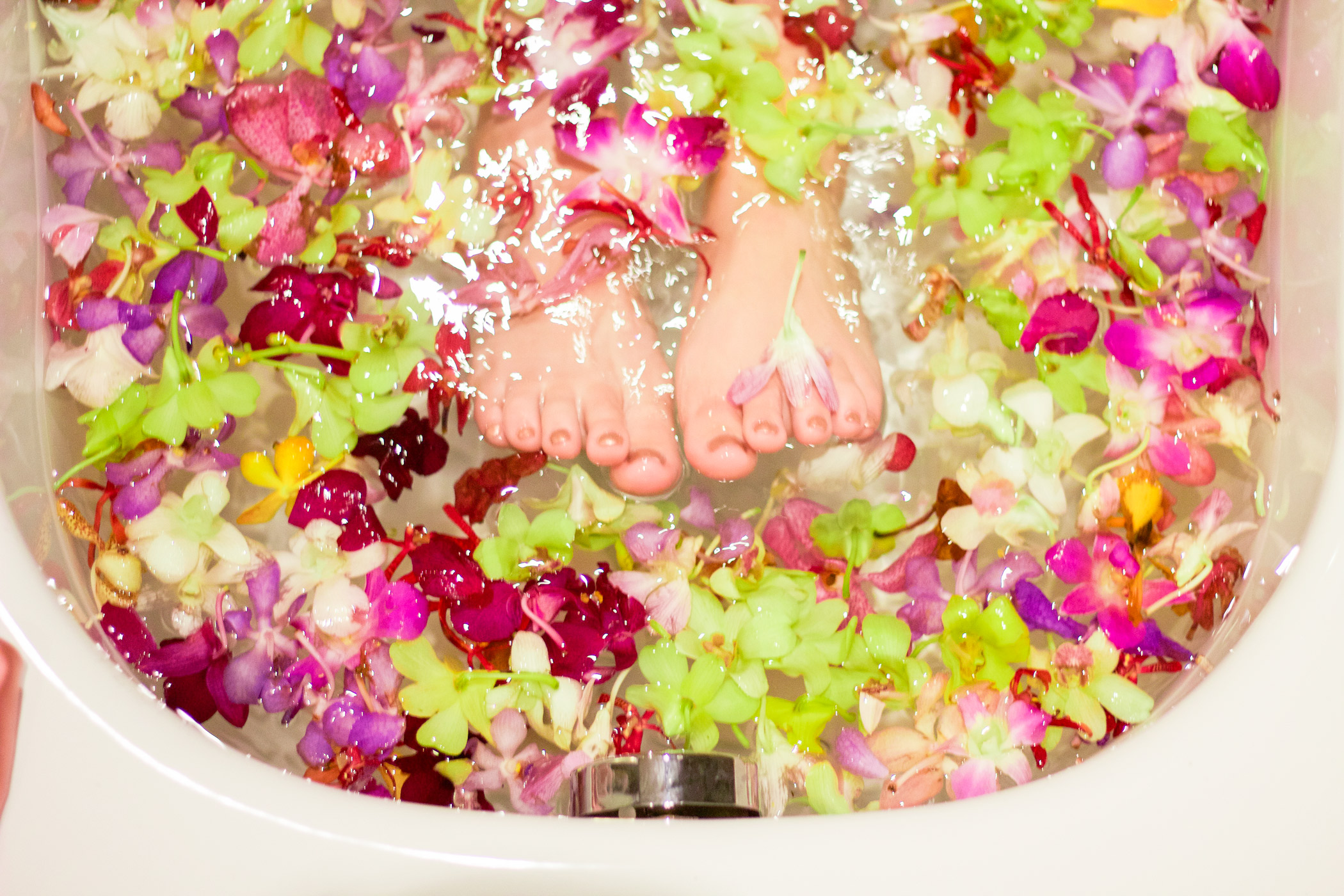 4. Make Time for Some Malaysian Romancing
Maybe it was the flower bath or the views that made you feel a million miles away from anybody else, but it's pretty much impossible to not get the puppylove romance bug in this setting.  And if you're traveling with friends, like we frequently do, they are the perfect people to stand in as your amateur photographer to capture these amazing moments.  I had Julie snap some sappy pics of us throughout the trip.  Having lived together for five years, she's no stranger to our relationship, and her and the hubby get along really well.  Julie has been there through it all and has definitely earned her "travel sister wife" title 🙂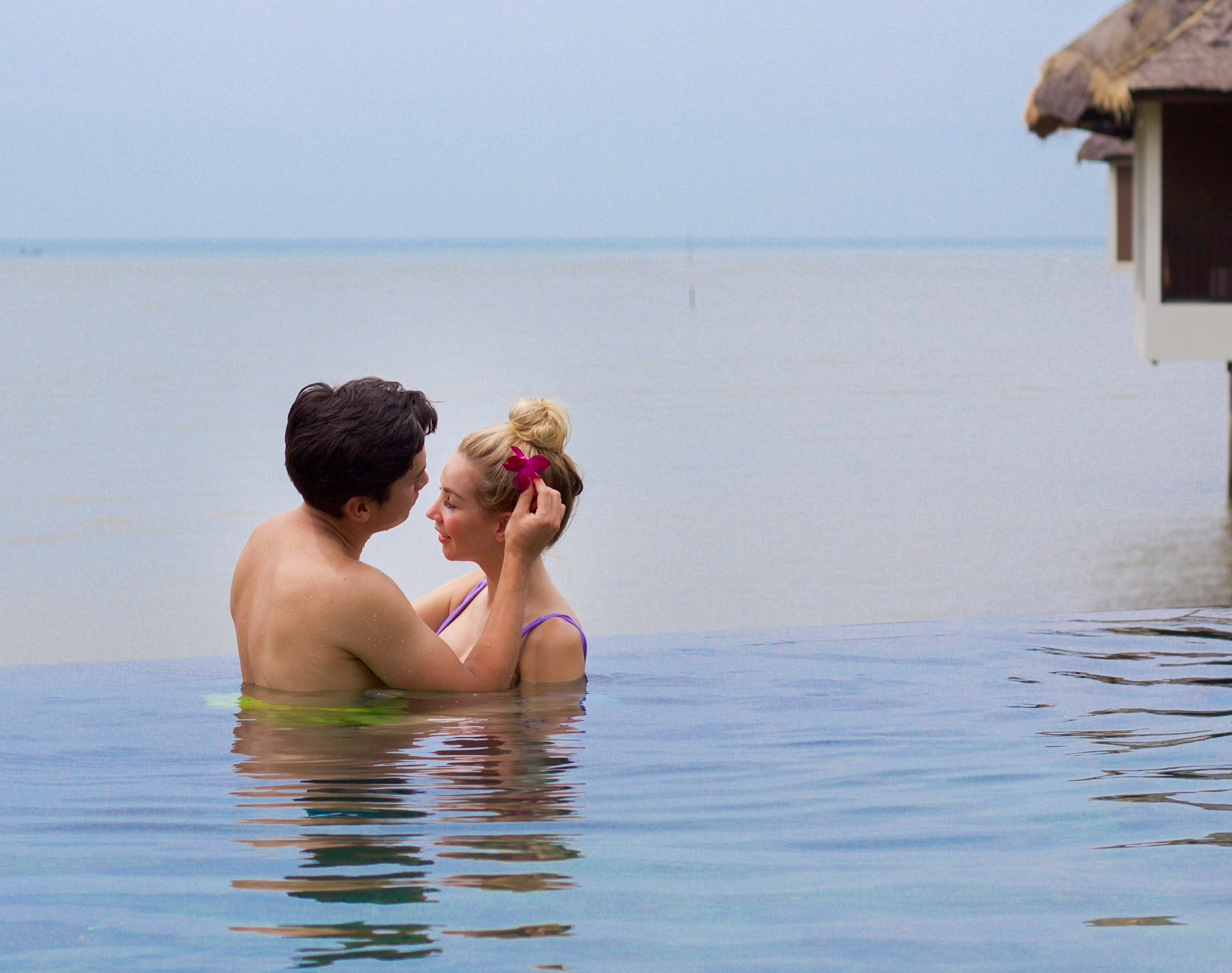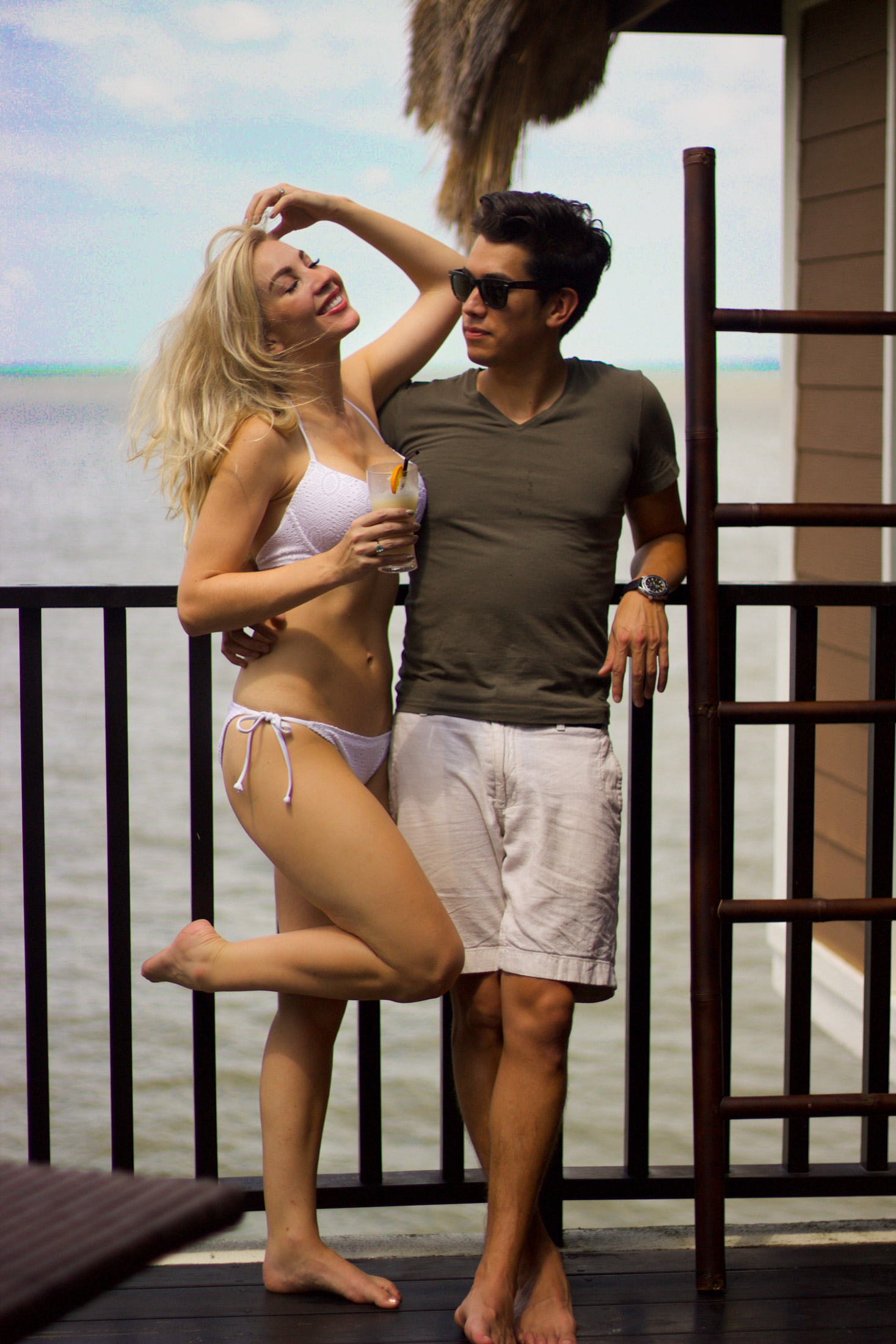 So cute, I die
5. Wake up Early to Catch the Sunrise
From our first morning in Malaysia, we could not believe how magical the sun was in the sky, turning it pink and orange every morning and every night. We initially arrived to the resort under the cover of night and got to sleep way to late, however, that didn't stop me from bursting into Julie's room at 5am to wake her up to go out to the balcony to look at the colors! We found ourselves stealing a few minutes here or there to just sit and marvel at the beauty around us. On our last morning we got up extra early to watch the sunrise together on last time.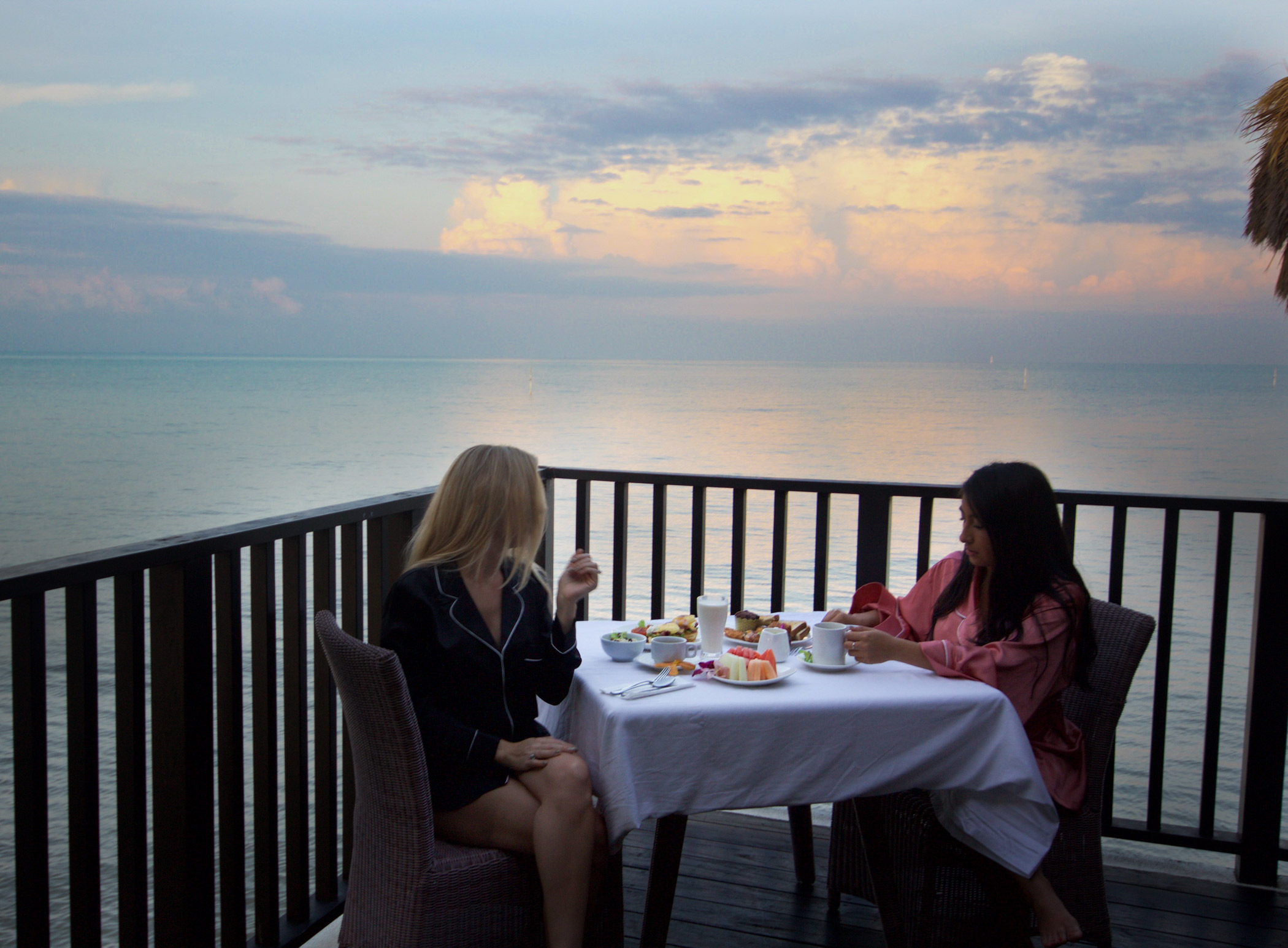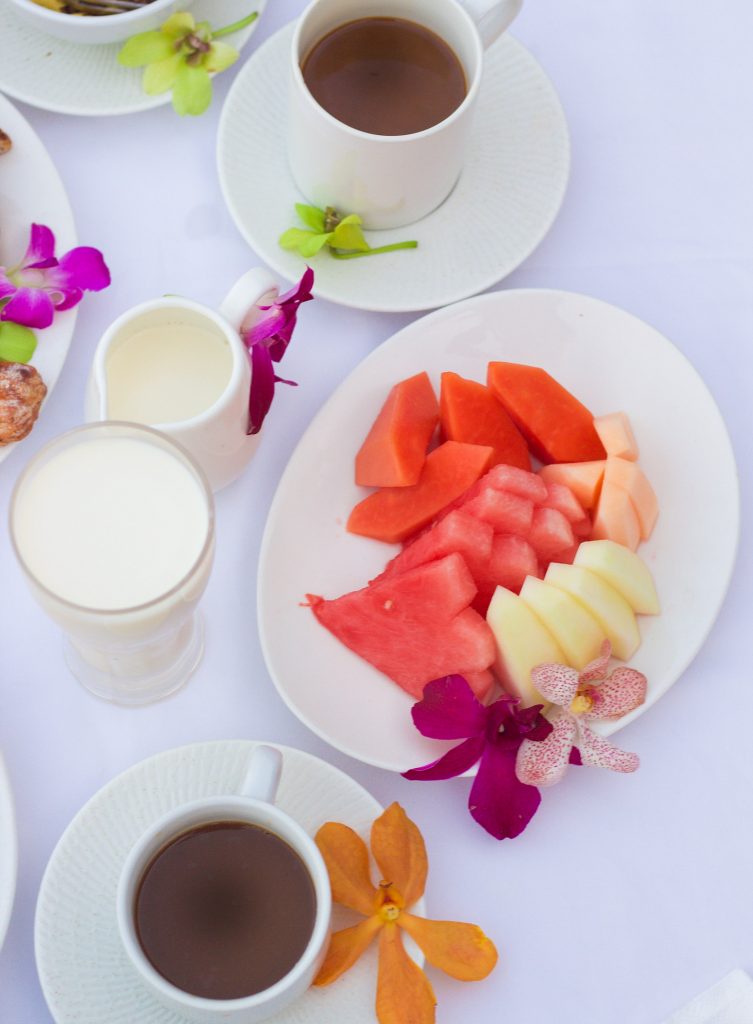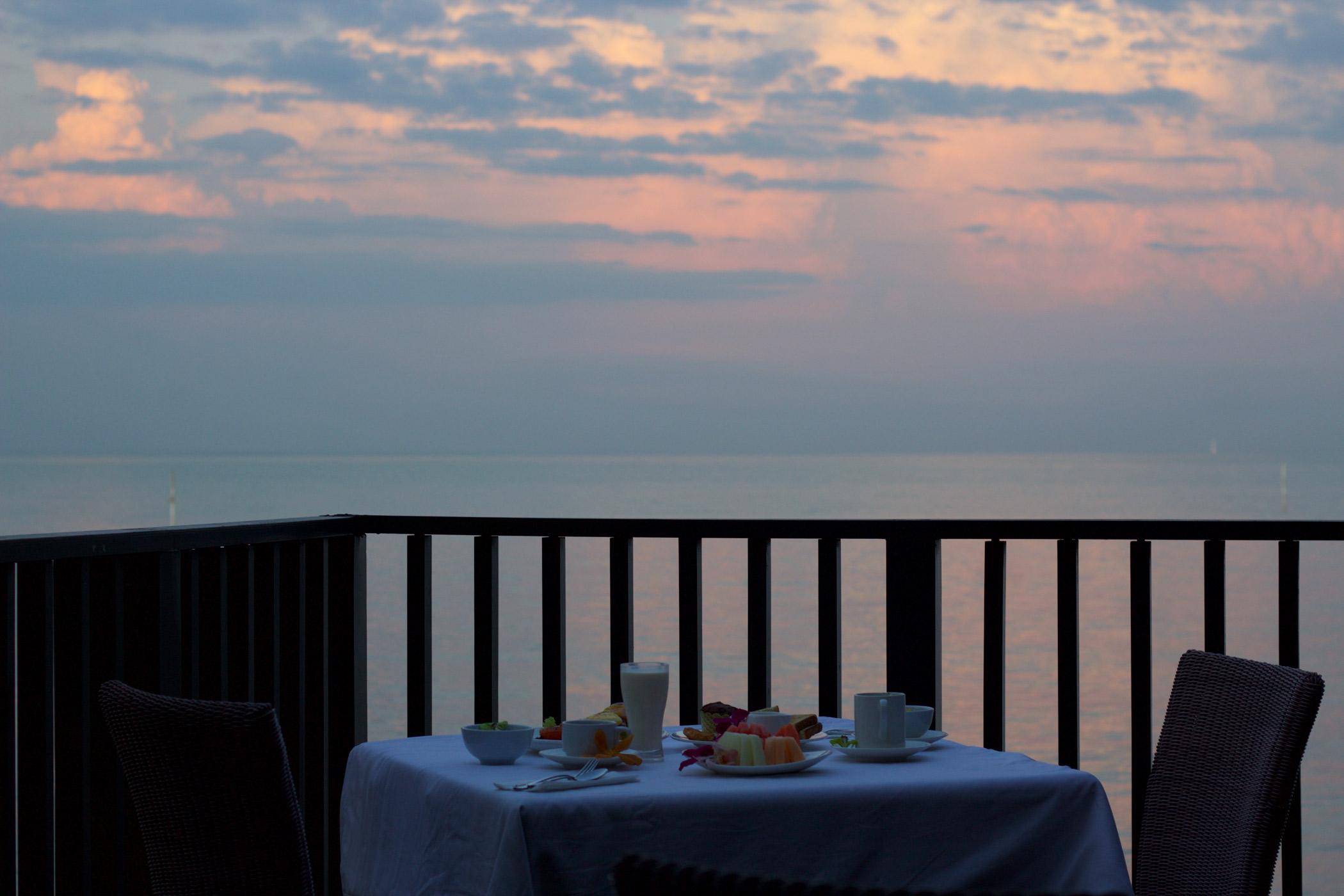 You can't make this stuff up
We can't say enough about the beauty of Malaysia.  It was breathtaking for the few days that we were there, and we all left wishing that we had a bit more time to spend taking in the sunsets and drinking dragon fruit cocktails.  But our next adventure was right around the corner: off to India