John was really pushing to make Scotland our next trip, and, honestly, I wasn't too pleased about it.  For starters, my husband is a golfer and I have been around golf long enough to know that about a dozen of the world's best golf courses are in Scotland (side eye).  And second, my idea of a vacation is to warm places with turquoise water and sand and sun.  Think, like, more Hawaii Five-O, and less Braveheart; more drinks with umbrellas, and less kilts and bagpipes.
But John was adamant and persistent (and he also functions as our travel agent, doing all of the bookings).  So, in the Fall, I found myself with my husband (and without his golf clubs) on a flight to the UK.  We planned to spend a few days in London and then drive through Scotland, up as far north as we could, and end up in a place called The Isle of Skye: the most romantic place that you've never heard of.
If you're looking for a romantic adventure that isn't your standard run-of-the-mill vacation, here are the reasons why you need to visit the Isle of Skye.
How romantic is it to prance around a lush green meadow seemingly garnished by the hands of magical fairies?  Conveniently located just a few minutes down the road from our Airbnb, it was easy to understand where Fairy Glen got its name.  This hilly meadow (is that an oxymoron?) looks exactly like a place that mythical fairies play when nobody is around.  There are rock cairns stacked so high that you actually believe only the nimble little hands of a Scottish sprite could have put them there.  We were lucky enough to be the the only (human) people around on a quiet and crisp morning. The ponds and lakes were so still that they created perfect realistic reflections of the beauty surrounding us, adding to the quaint, alluring, and special feelings that this place created.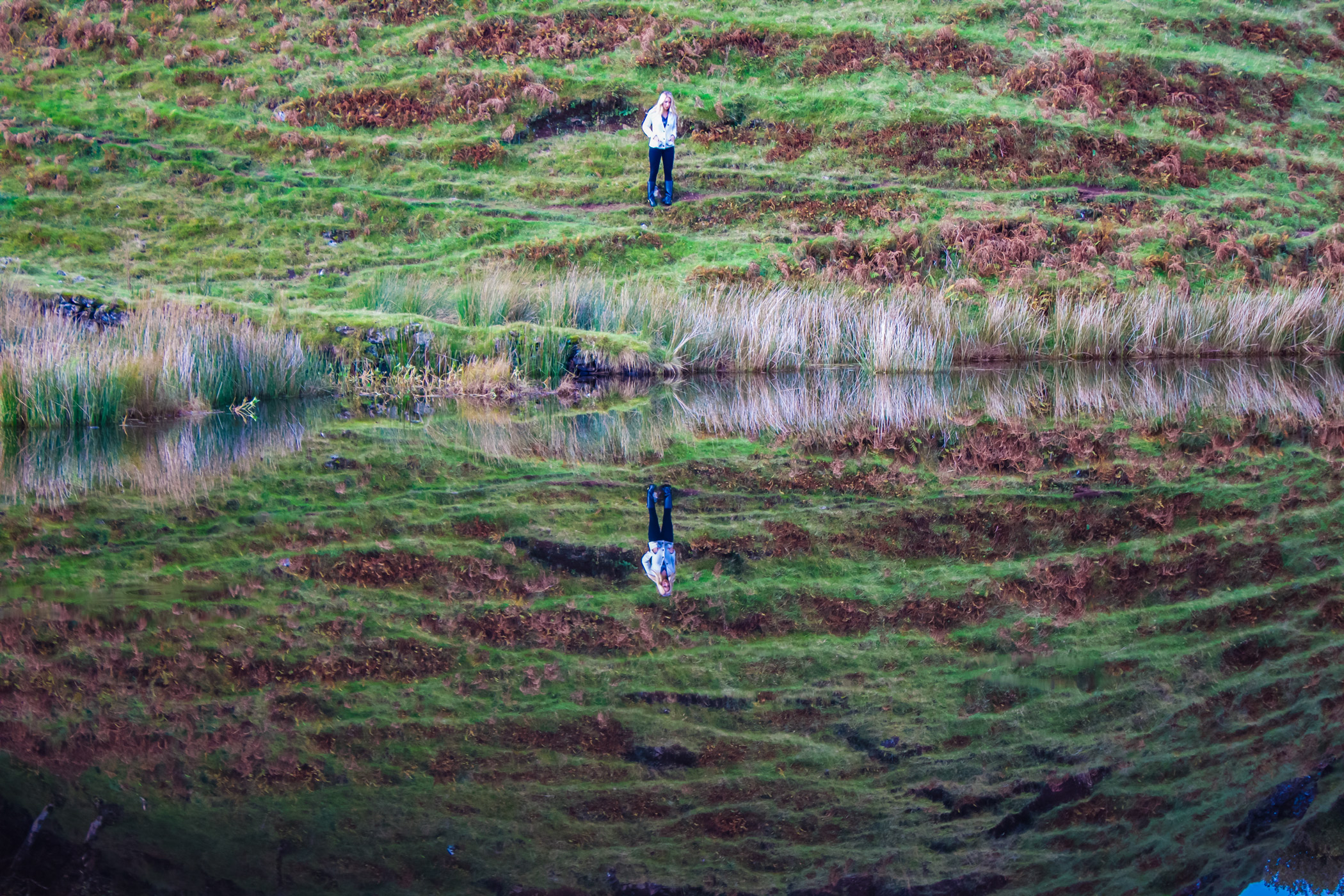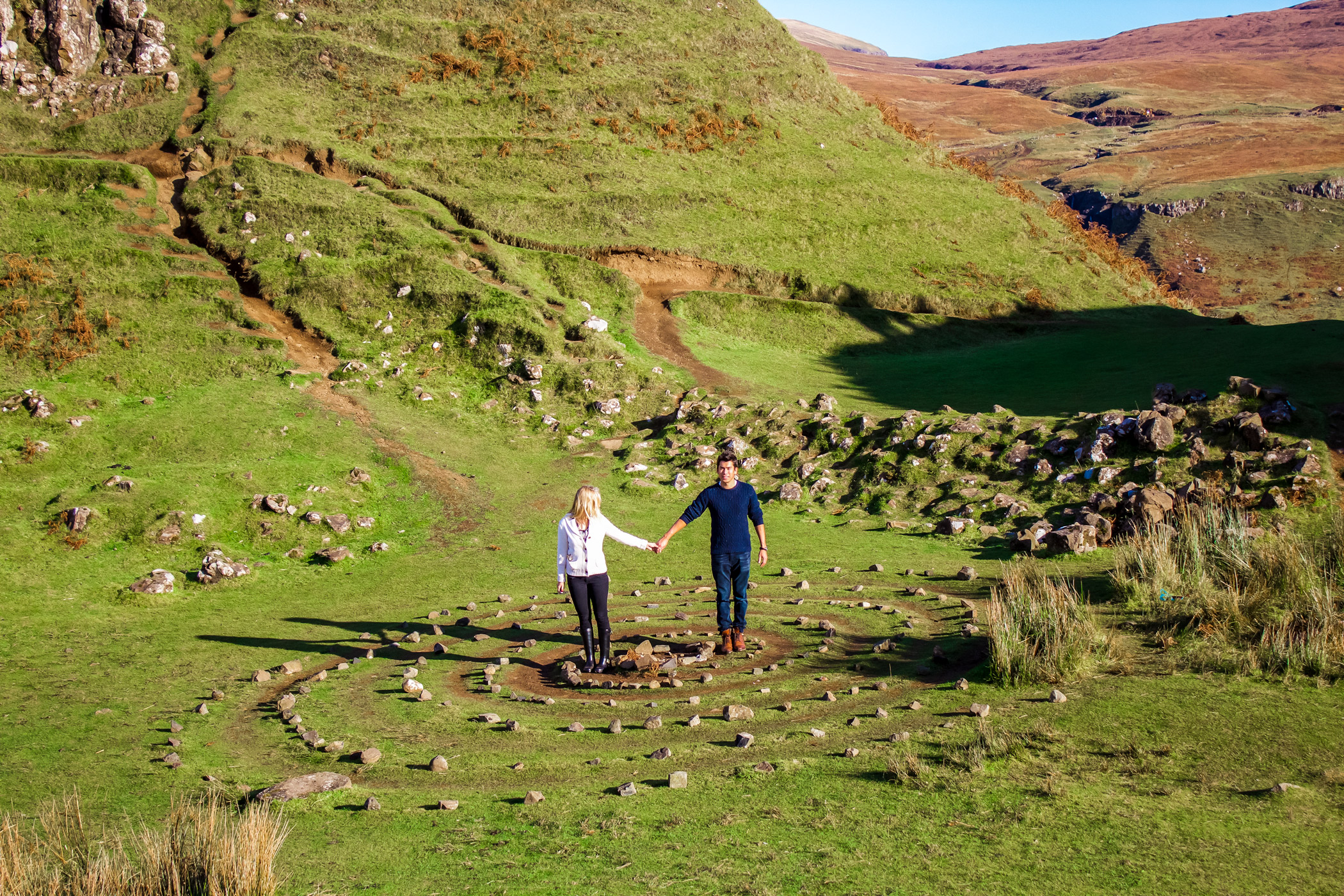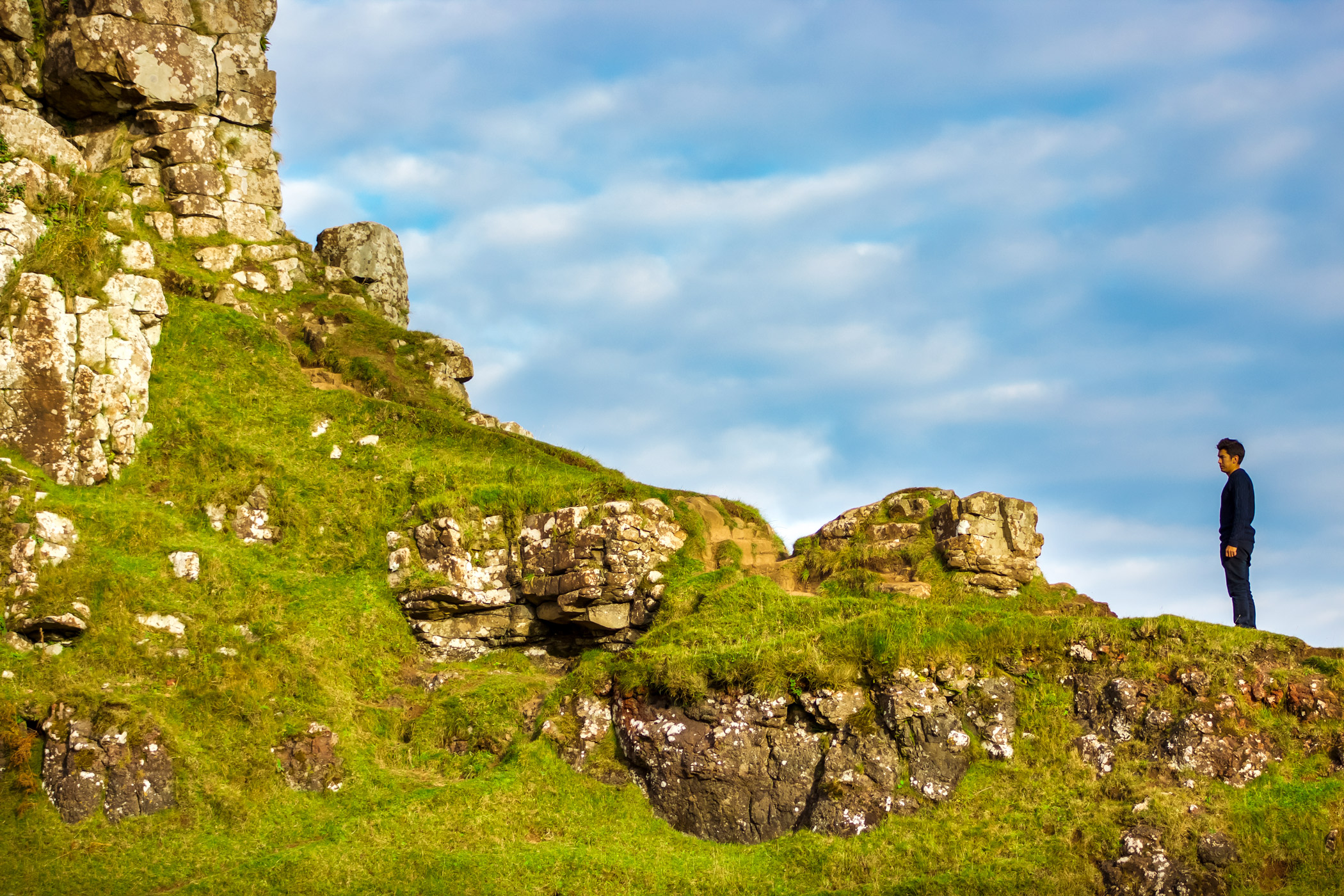 John will tell you that Neist Point is "the most beautiful place he has ever seen in the world."  We have been privileged enough to have seen many of the world's most beautiful places, but I would have to agree with him; this one is up there. Sitting on the edge of this rock, jutting out into the sea at the very edge of the world, and watching the sunset together felt like a Celtic ritual bonding our souls together.  The panoramic views of the landscape afforded to you here were unlike any that we had ever seen.
Again, we were nearly alone here, save for a few sheep sleepily grazing behind us.  To one side was the gorgeous peninsula that, at its very tip, held the lighthouse whose light blinked steadily into the night.  To the other side, the wide expanses of the Atlantic spread out for what seemed like millions of miles before us.  We only meant to stay for a little while, but neither of us could peel ourselves away from the magic until it was so dark we could barely see the white fleeces of the sheep on the walk back to the car.
Chances are, if you've seen pictures of Scotland, you've heard of the fairy pools.  This series of ponds and waterfalls and swimming holes carries a mythical tropical blue color, and flows through the vast Scottish landscape with nary a man-made thing in sight.  The water is so crystal clear it feels like you could scoop up a glass, and it would radiate tropical blue right through the glass.  We held hands and explored, jumped through ponds and pools, walked through the meadow, and shared the feelings of awe from just how special this place was.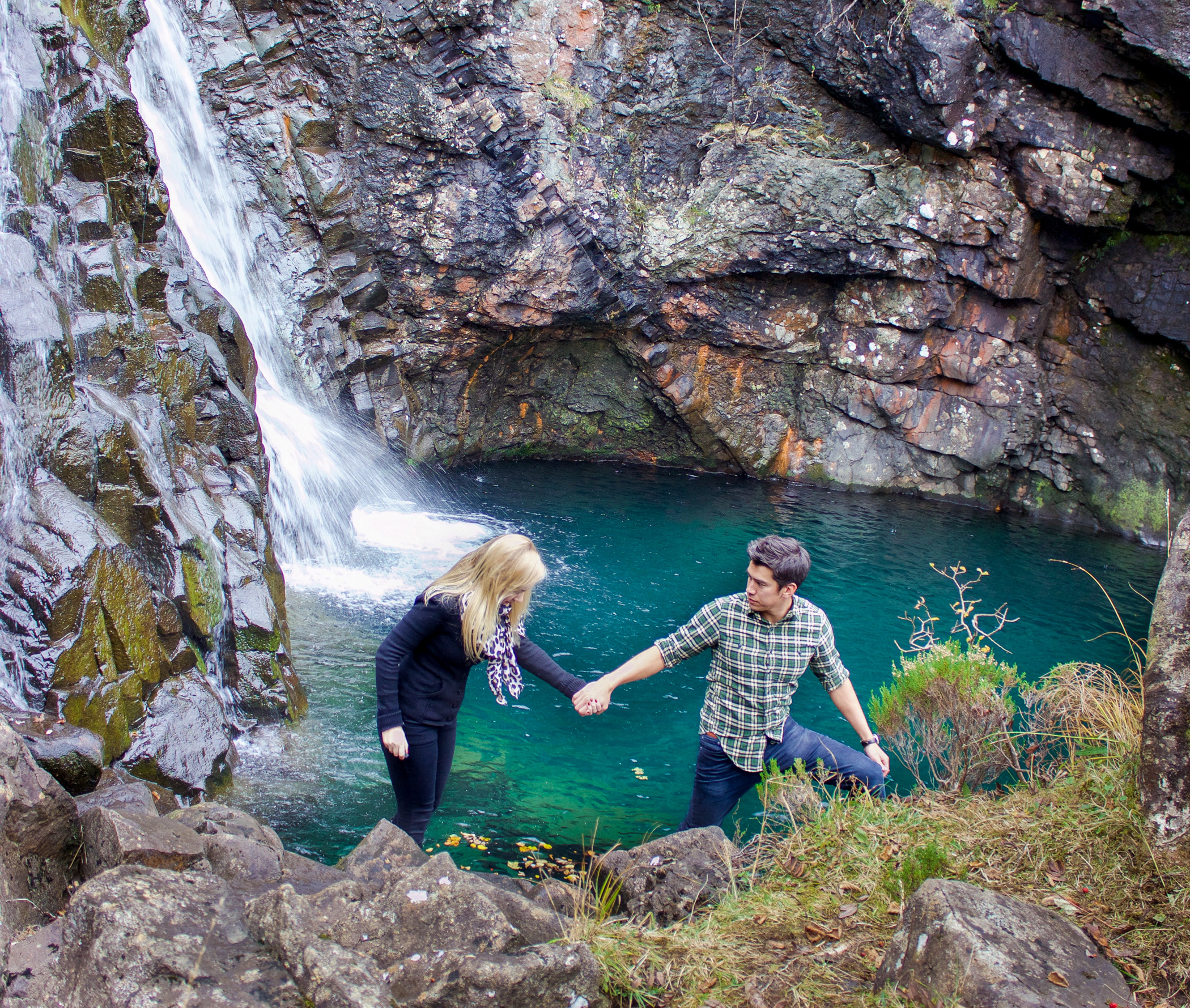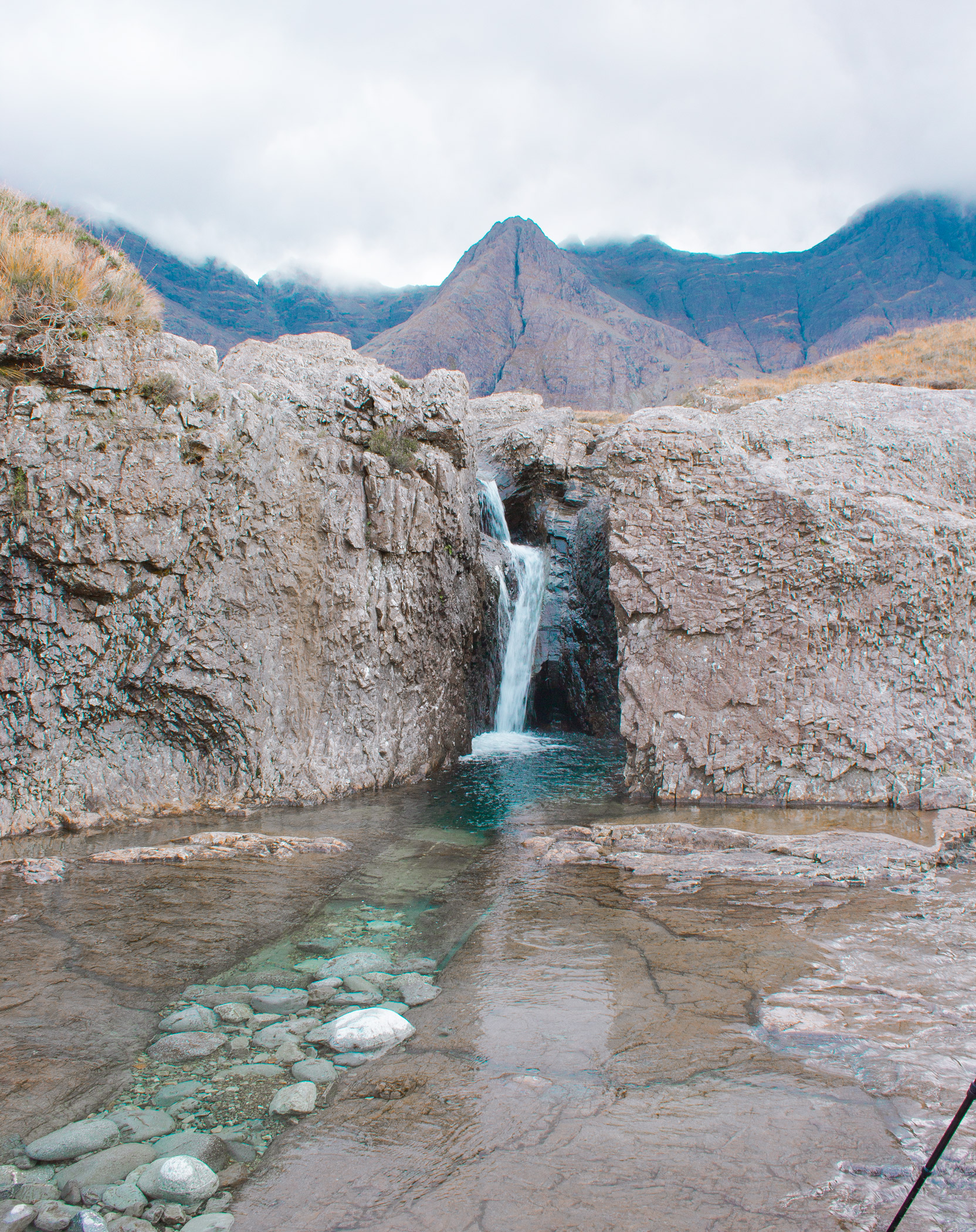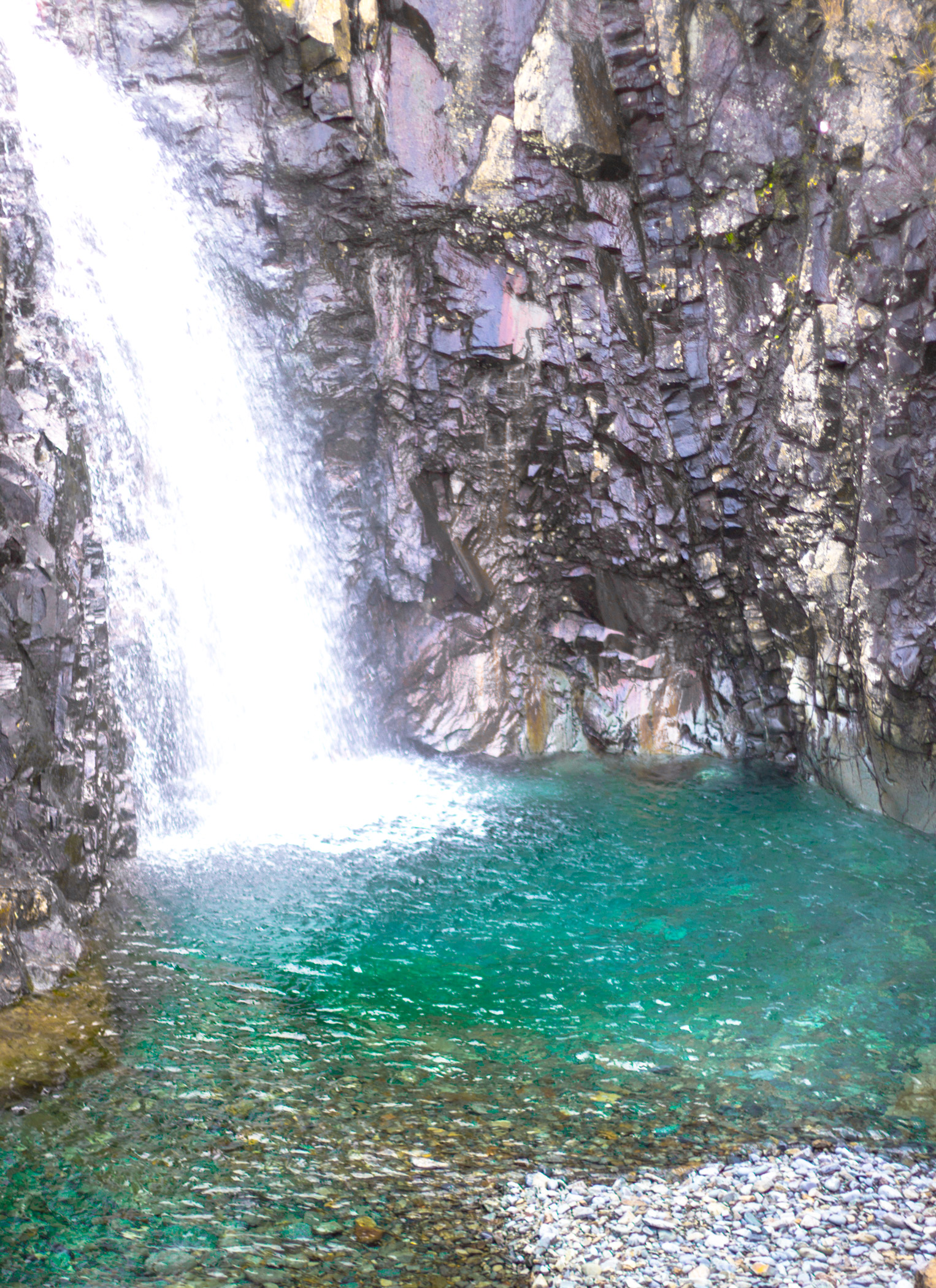 #4 The Northern Lights
The northern lights have been on my bucket list since before I had a bucket list.  I suppose when you live in a part of the world that doesn't have this miraculous phenomenon, it carries even more weight in its beauty.  Wait, you mean there are really places where the sky lights up in rainbow colors that dance across the sky?! #OhMy.
These pictures were taken right in the driveway of our Airbnb.  The evening started out just as our others had during our time in Skye: with our incredible hosts Vivienne and Steve providing us a "wee dram of whiskey and some tablet" (aka a cookie and a shot of whiskey) next to the warmest, coziest fire you've ever seen.  Then, Steve, who knew I desperately wanted to see the lights, came down late at night and told us the conditions were perfect.  And, just maybe, we had a chance at seeing them that night.  John and I bundled up and, right around midnight, we went outside, set up the camera, and viewed the biggest brightest stars we had ever seen while waiting for these lights to show themselves to us.  As you can see from the pictures below, it was worth the wait, the late night, and the cold (it's a good thing that whiskey really warms the soul…).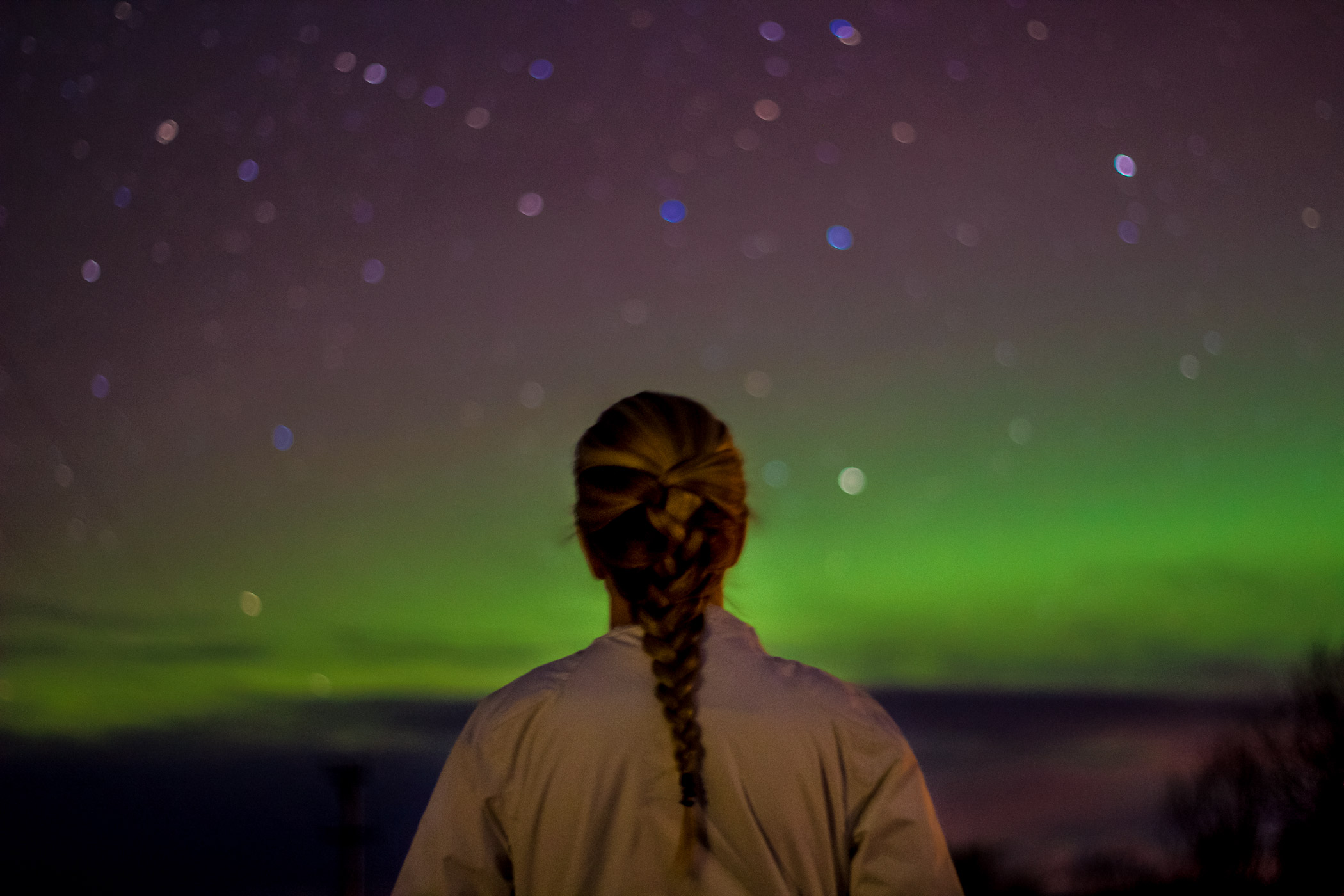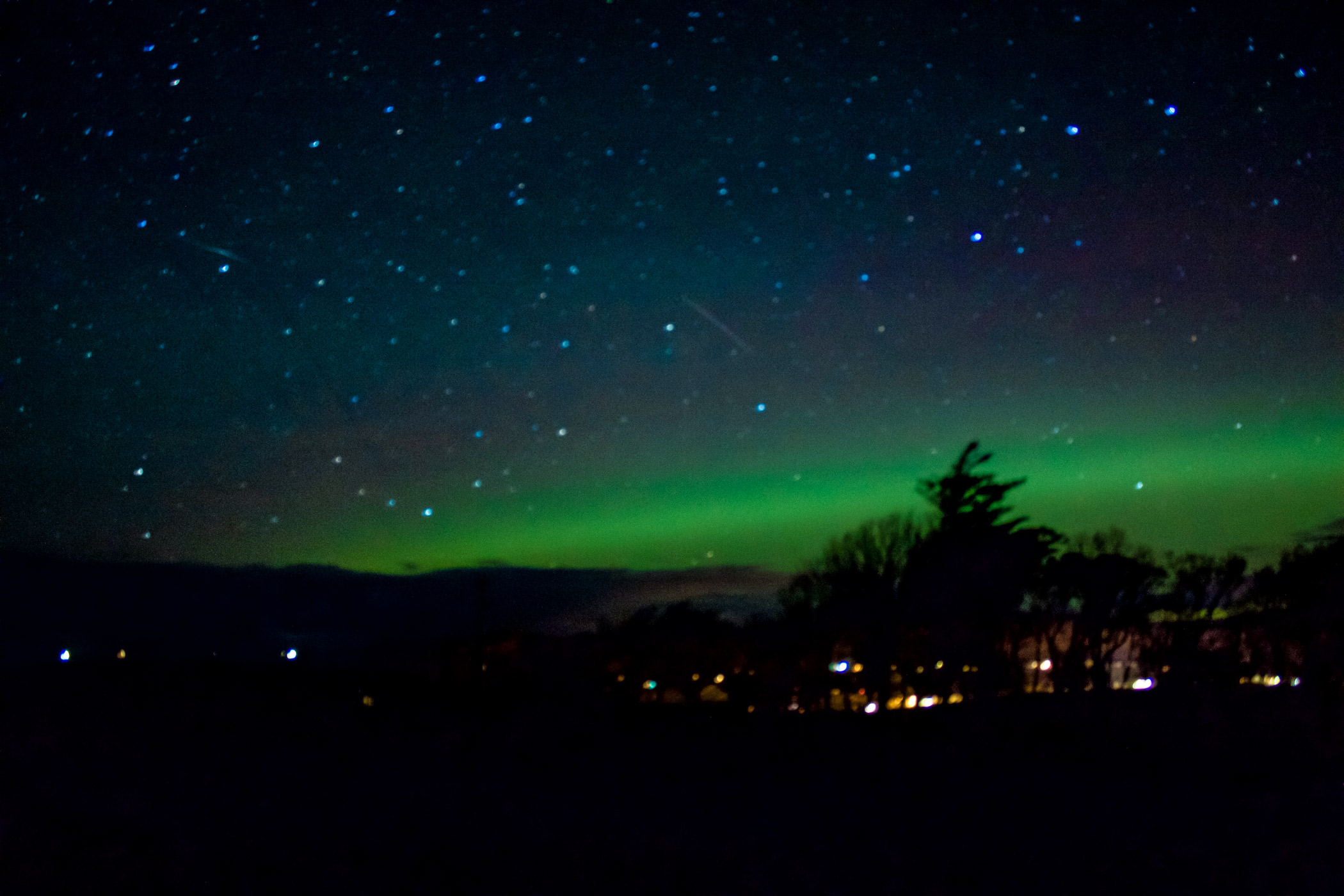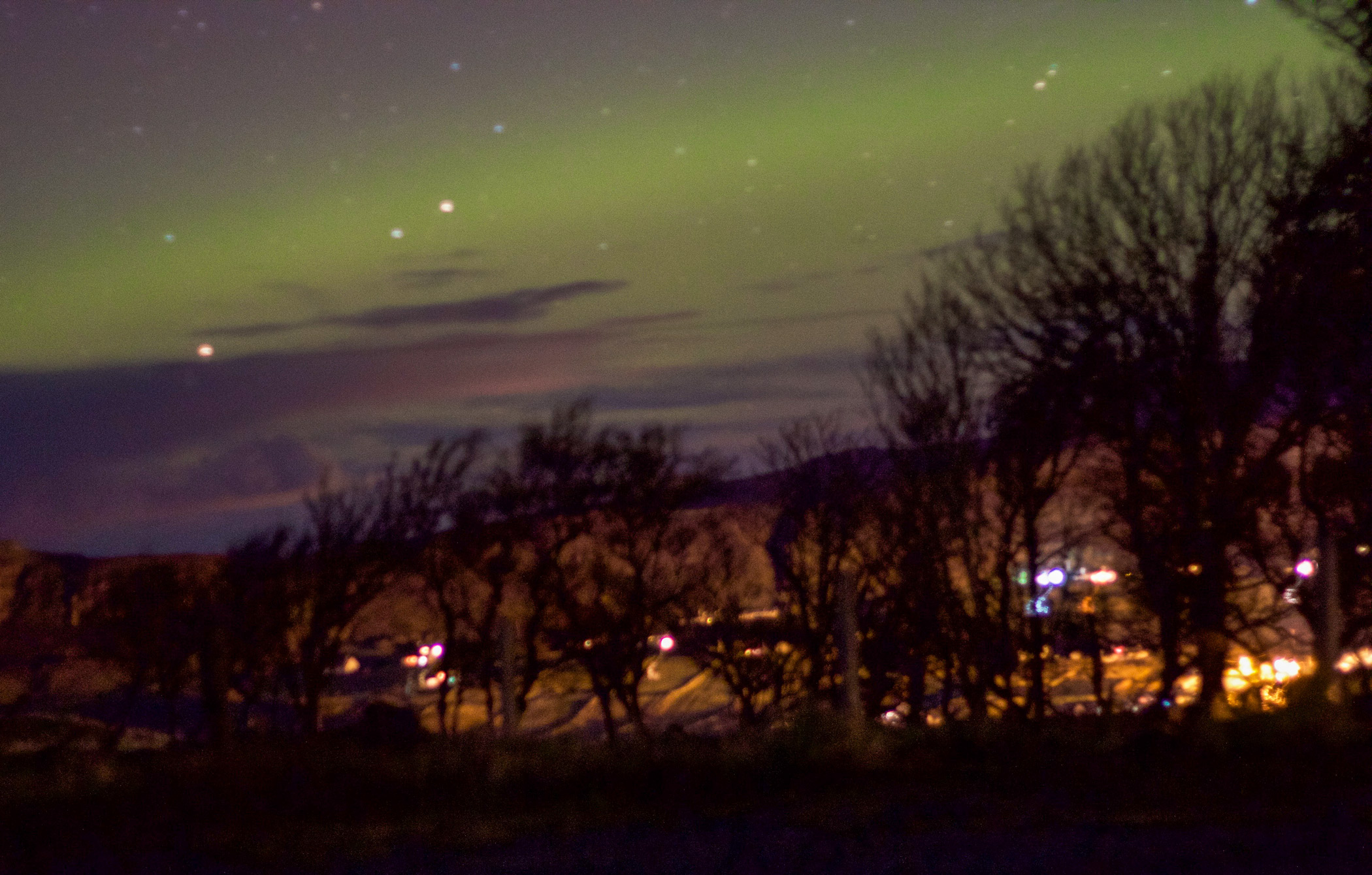 Between the two of us, we've lived in some of the best food cities in America: Seattle, Boston, San Francisco, and Los Angeles.  I'd say it's hard to impress me when it comes to food, ESPECIALLY seafood.  In the middle of nowhere, I didn't have high expectations for food, but, cold and hungry, we accidentally wandered into a small restaurant in the teeny-tiny quaint city of Portree (and by tiny I mean TINY.  Portree is home to the only secondary school on the entire island).  Oh, and random fun fact for you Harry Potter fans, Portree is the home of a Quidditch team in Harry Potter called the 'Pride of Portree.'  Anyways, this restaurant totally blew us away!  Comparing it to Seattle, Boston and Los Angeles standards, it STILL ranks in the top restaurants we've ever been to.  I'm including it in this post because we had such a lovely romantic time here, we wish we could go back a million times over.  If you make it to the Isle of  Skye, this is the place you'll want to have a meal.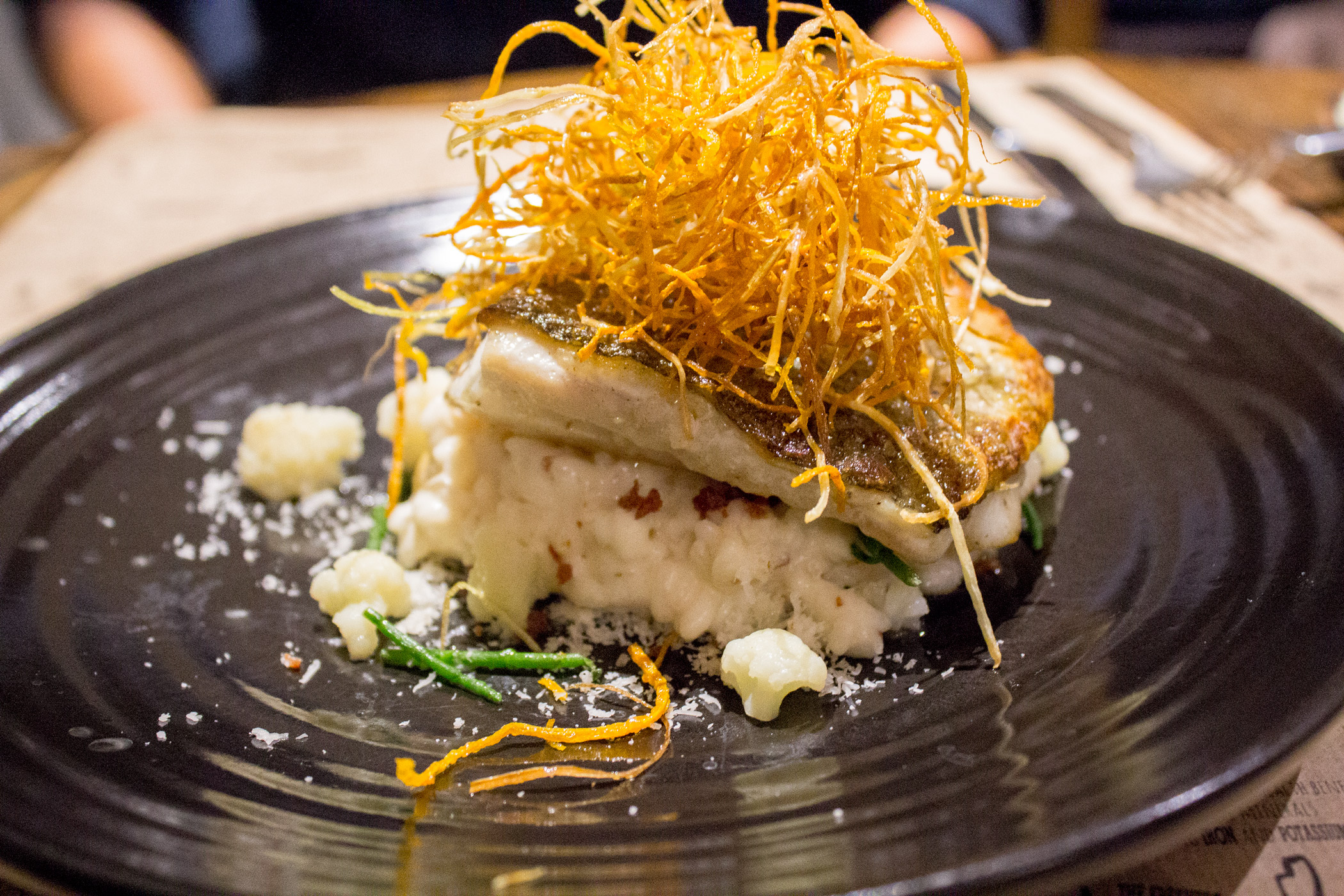 To this day, my memories of Scotland feel like a secret that only John and I know about.  A place where we shared adventures, sunsets, northern lights, and road trips (on the "wrong" side of the road).  Every memory I have of this special place includes just the two of us.  It felt like we were the only people in the whole world to drive on those roads, or visit those places.  Sometimes I am amazed that it's possible to feel MORE in love just by being somewhere, together (I know, mushy).  But the img-full-screen alignnoneIsle of Skye felt like a romantic adventure I would have written about in my journal as a girl, and I hope that, now that we have shared this secret with you, you get to experience these feelings, too.
Oh, and one more thing:
I feel like I would be totally remiss if I didn't mention a little bit more about where we stayed when we were on The Isle of Skye.  Having no idea what we were doing, we just tried to find a place that had the best combination of great AirBnB reviews, cute scenery, and a good price.  We found the perfect place in Abhaig, a little house run by Vivienne and Steve.  Their hospitality is literally the best that we have ever encountered in the entire world.  We left every morning with bellies full of made-to-order breakfasts, and we came home every evening to a warm fire, homemade snacks, and our nightly dram of whiskey and tablet.  We even got to order our next mornings meal on the cutest little menus!  As we have explored the edges of this earth, it is so important to feel like you are at home, wherever you are.  And climbing into the turned-down sheets in this quaint little house made us feel right at home.  If you are going to visit here, we would highly recommend that you give this place a try!